Kadonomaruimado 角の丸い窓 (or Those with Rounded Corners)
Definition: A window with rounded corners on all sides.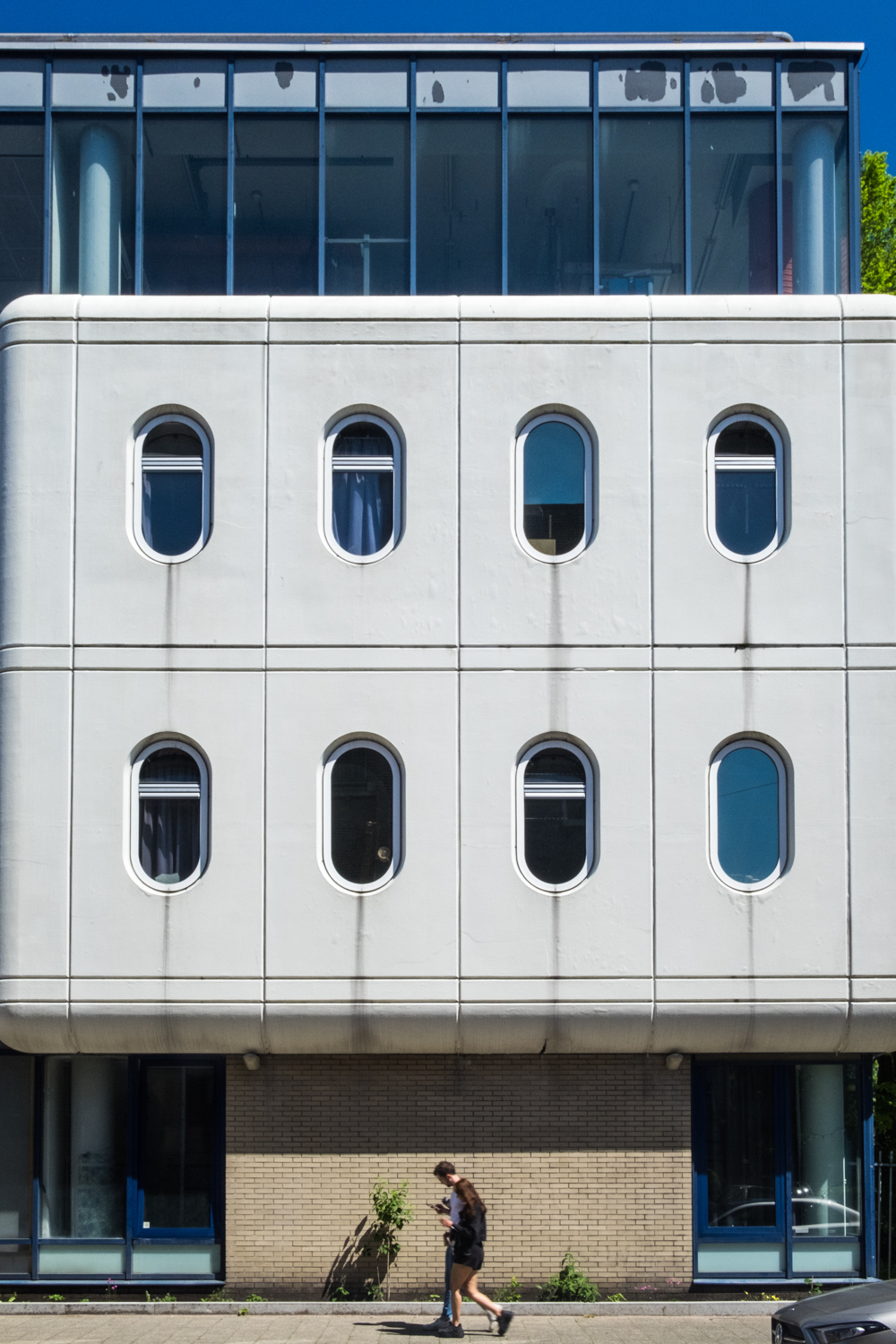 Generally called an Earl Window, but the Japanese Kadonomaruimado 角の丸い窓 is named to target the specific type of windows most often found at barbers and coffee shops from the 1970s. Not a hugely popular style, it was niche to a minimalist / brutalist style that began to form in the post-war modernity.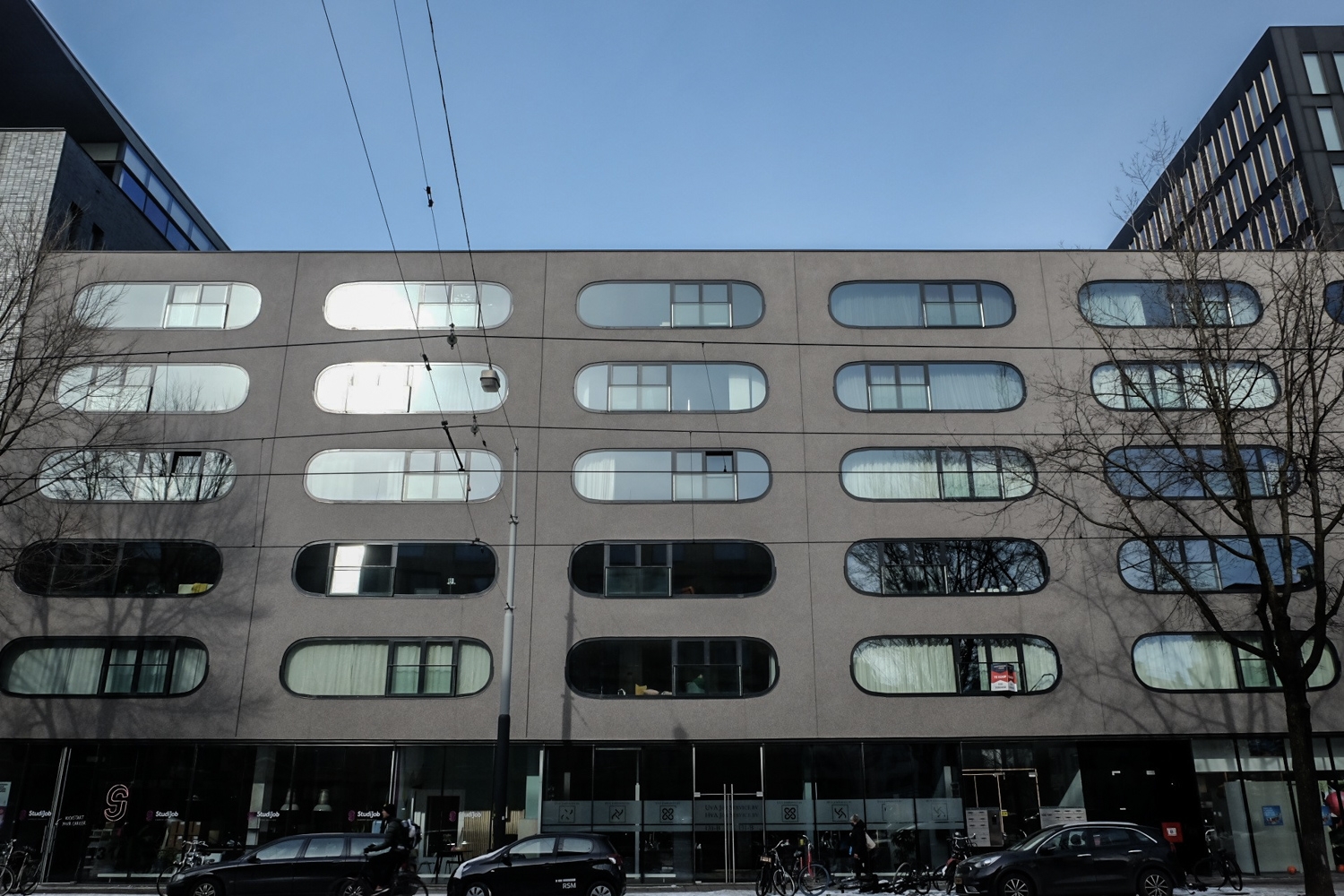 Amsterdam has two prominent Kadonomaruimado 角の丸い窓: one (above) on the Sarphatistraat right by the Roeterstraat, housing student houses and apartments. The other (below) is on the Hoogte Kadijk, in Oost, as De Woondiversiteit housing unit, where the entire building is a community centered living for status holders, internationals, and all kinds of interested renters. A shared kitchen and hangout area allows for ideas, stories, and discussions among inspiring and aspirational Amsterdammers.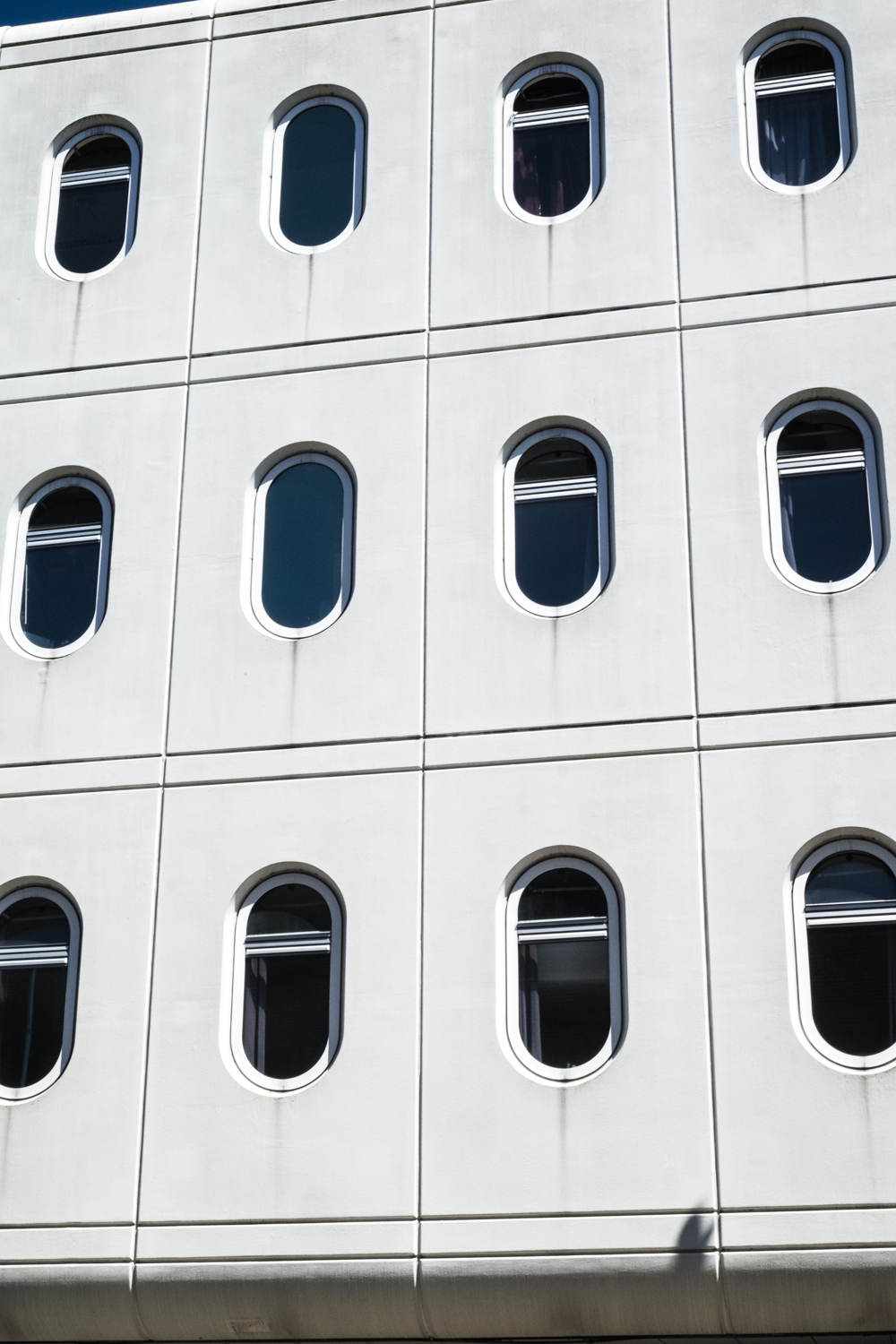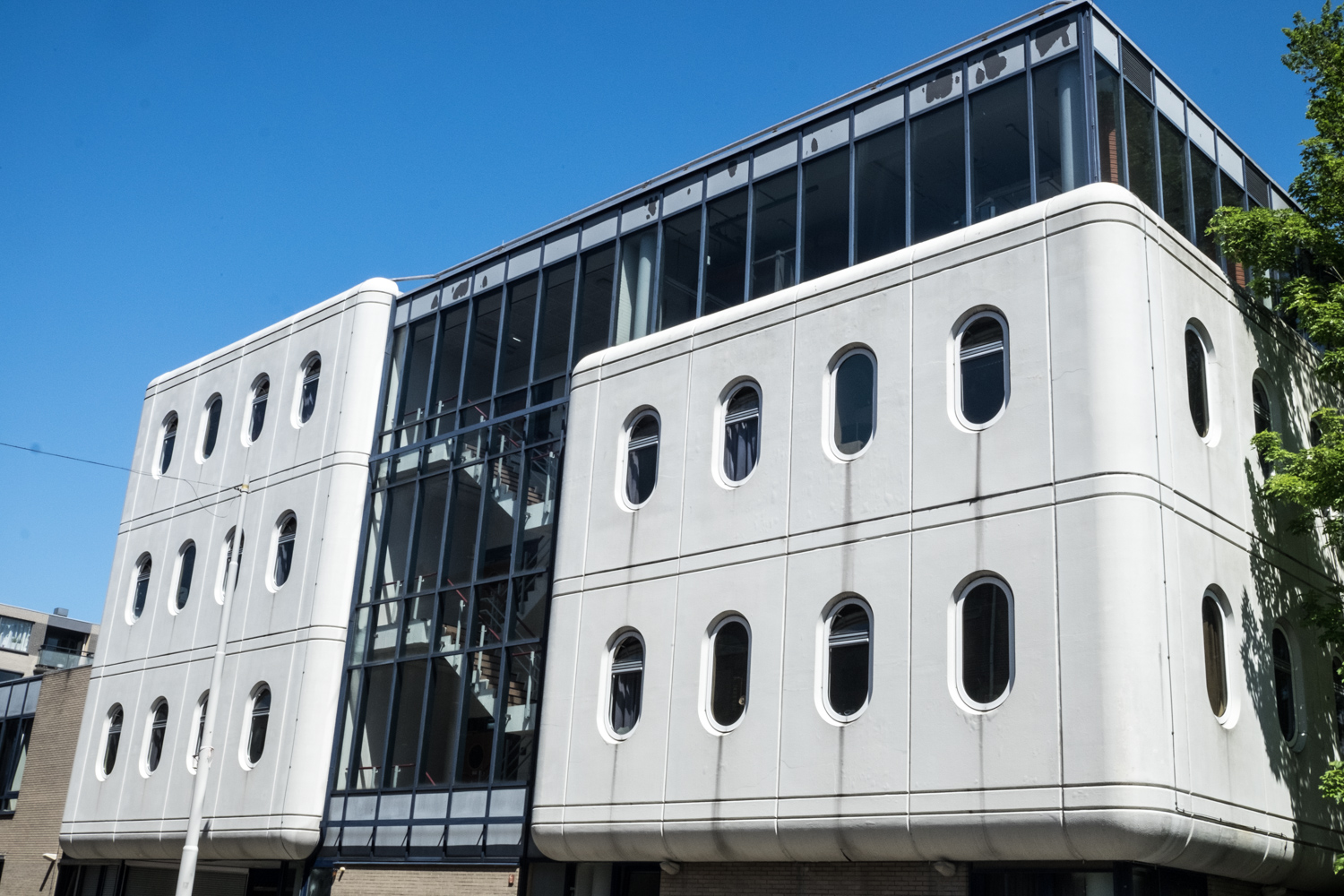 I learned the name Kadonomaruimado from the founder and inventor of the Insta account with the same name. Visit his page to see all the different kinds of kadonomaruimado you can find in Japan.