To make an Amsterdam house, you need: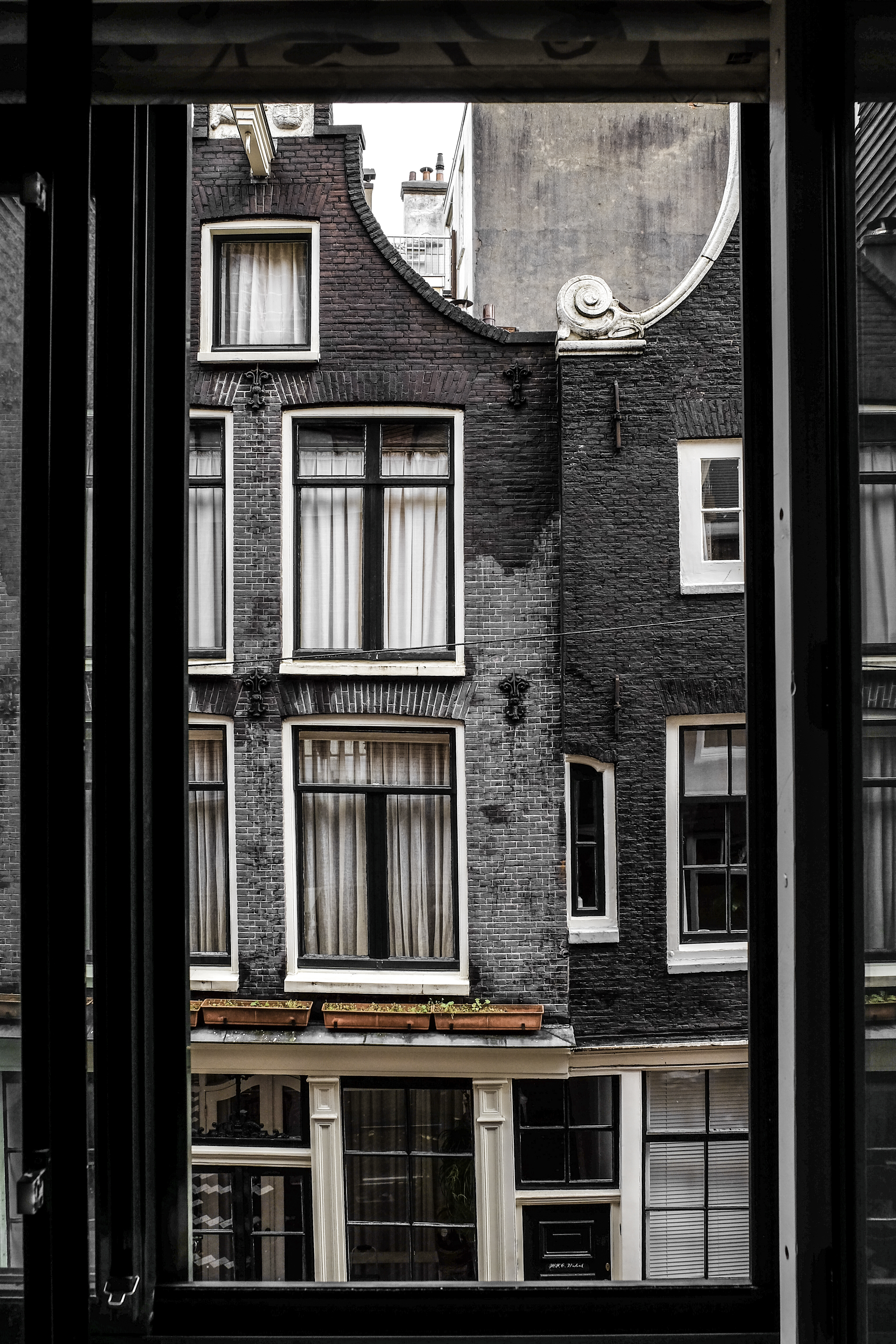 An ornament, a gable, a tilt, a window, and a cramp.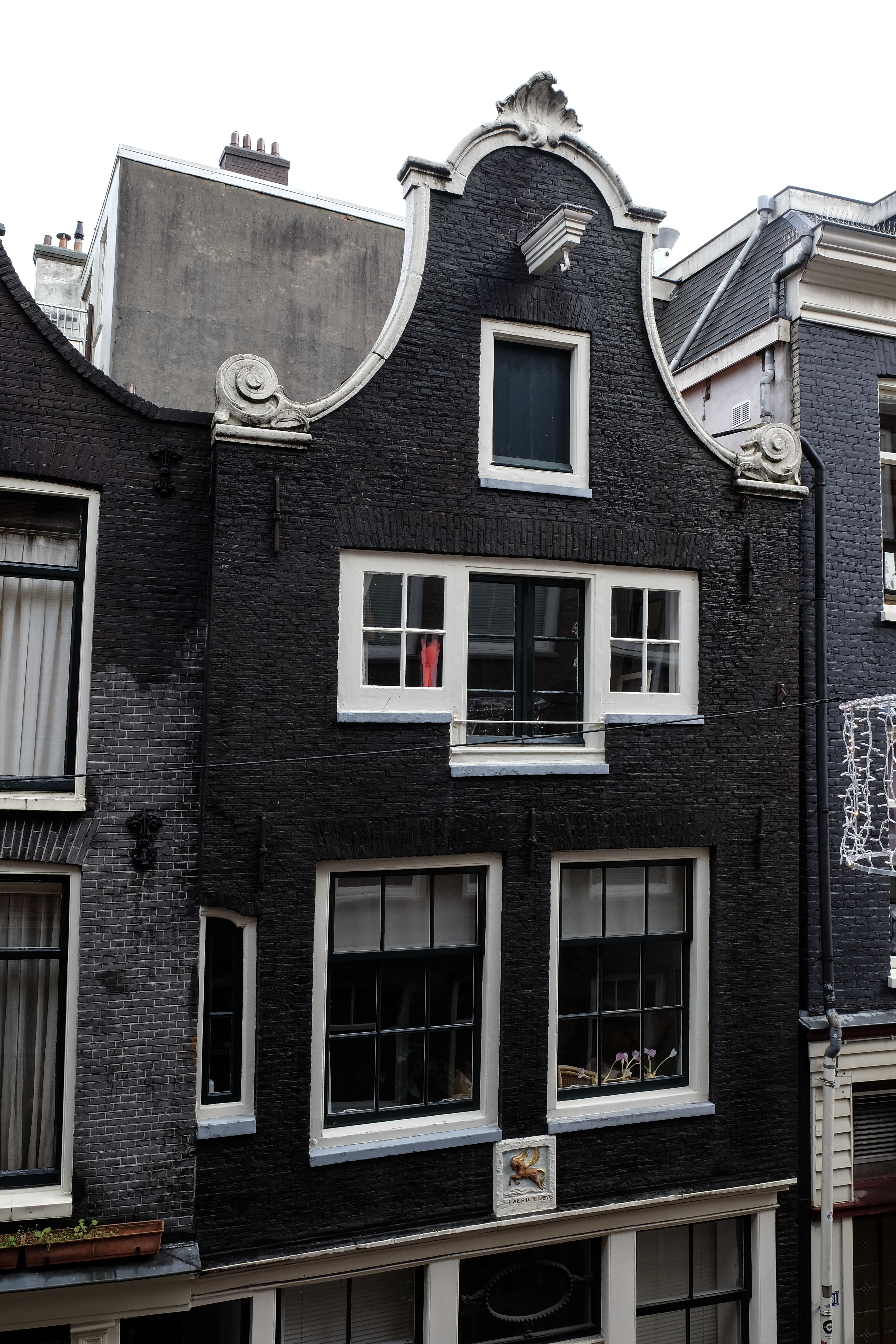 For the ornament, materials ranged from wood, which easily rots, to cement and wrought iron.

The richer the family, the more ornamental.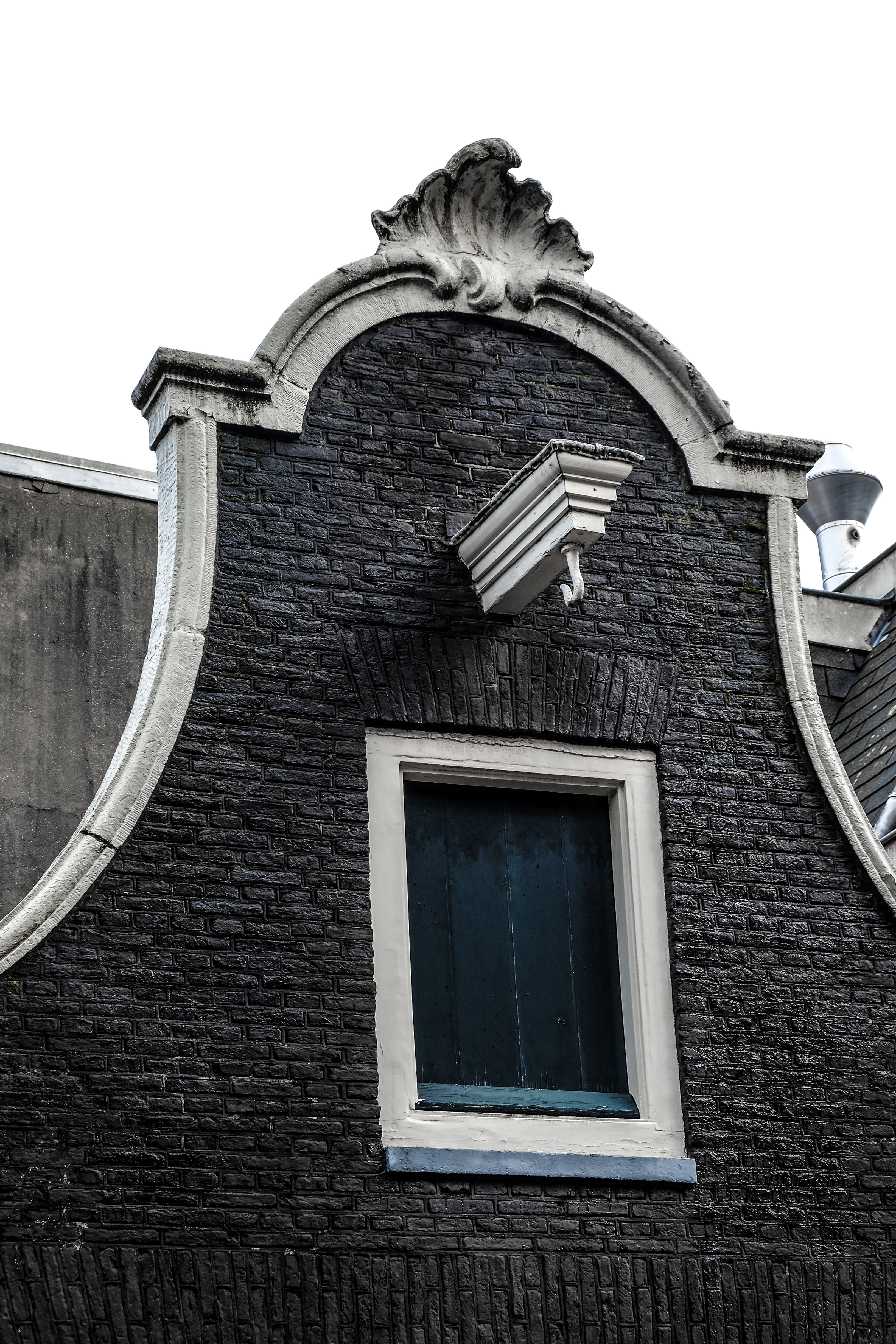 The gables, of which there are four kinds: Step, Funnel, Neck, Bell. Above is a Bell gable – below are: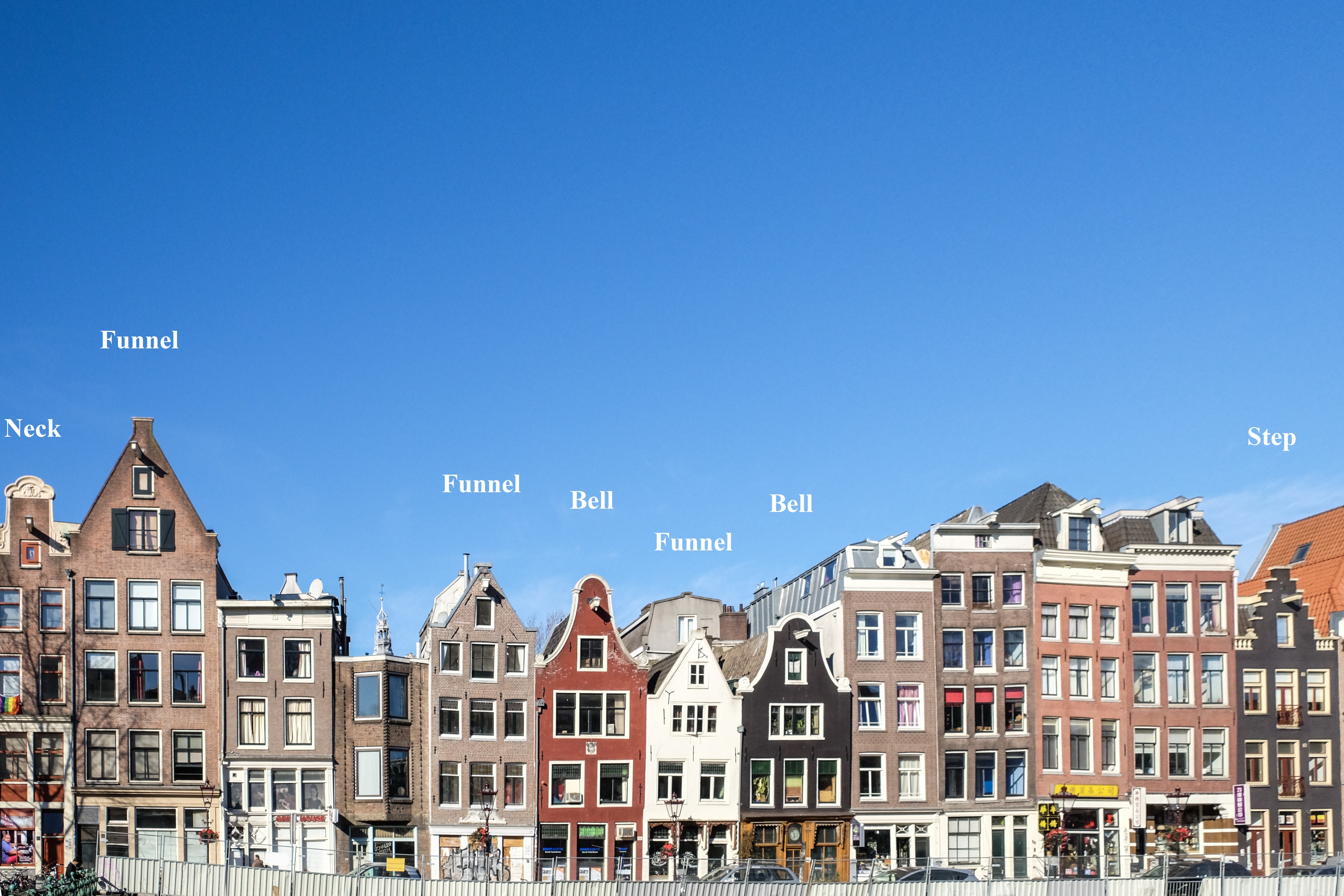 Bell…………………………………………..Bell…………………………………………..Bell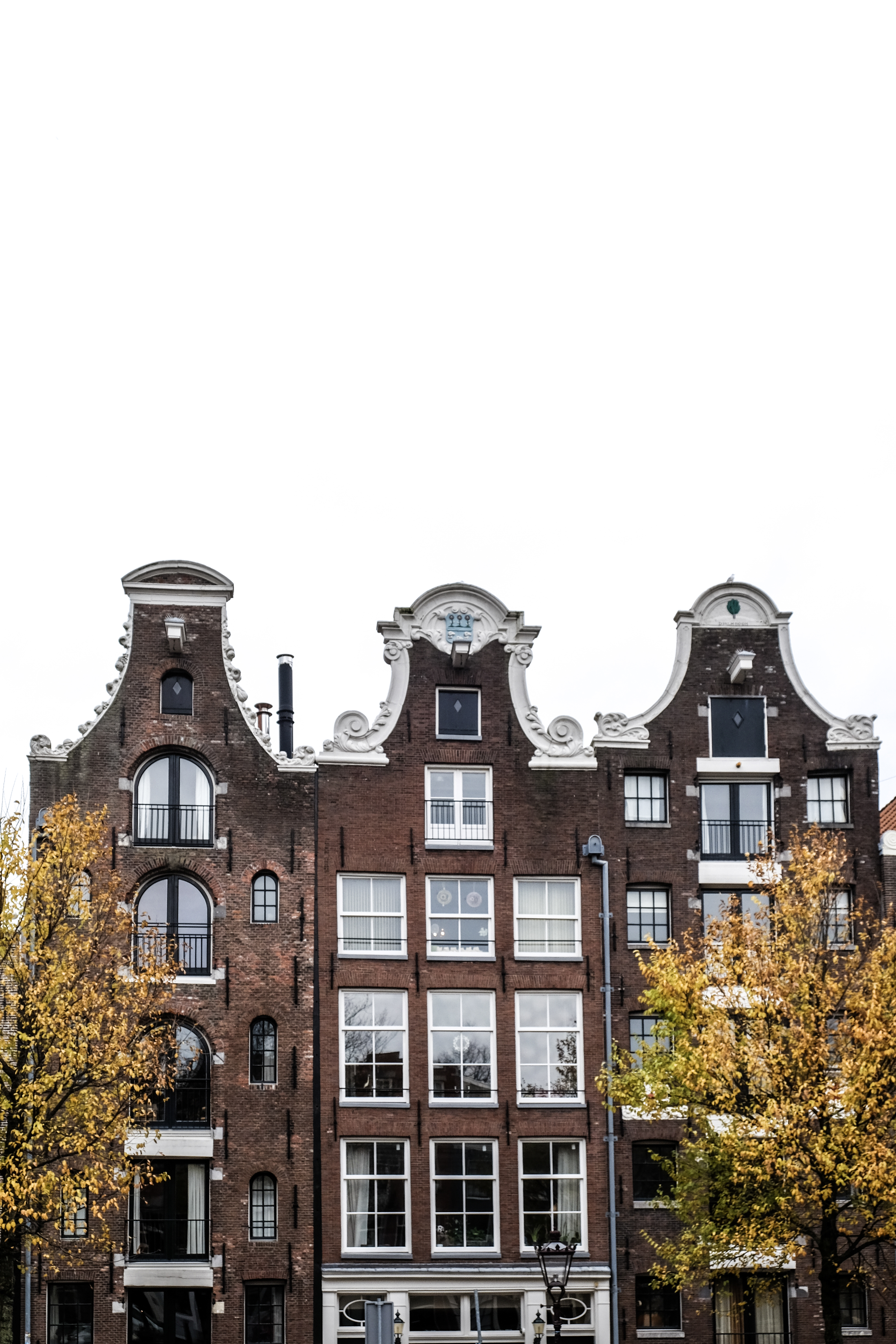 Step, Bell
fun fact: the step gable requires the most maintenance, since nooks and steps need extra protection from wind and rain.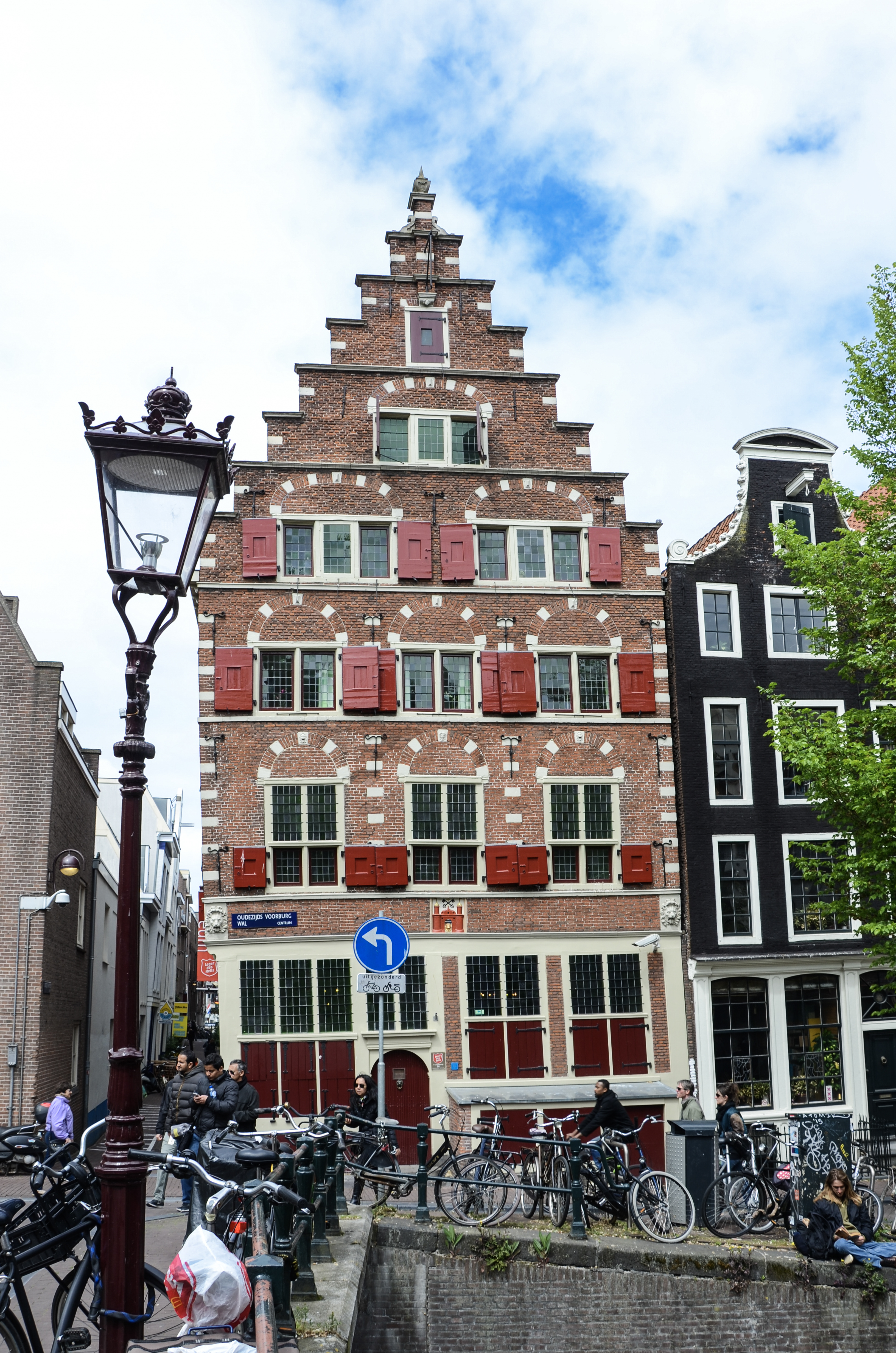 Funnel, Step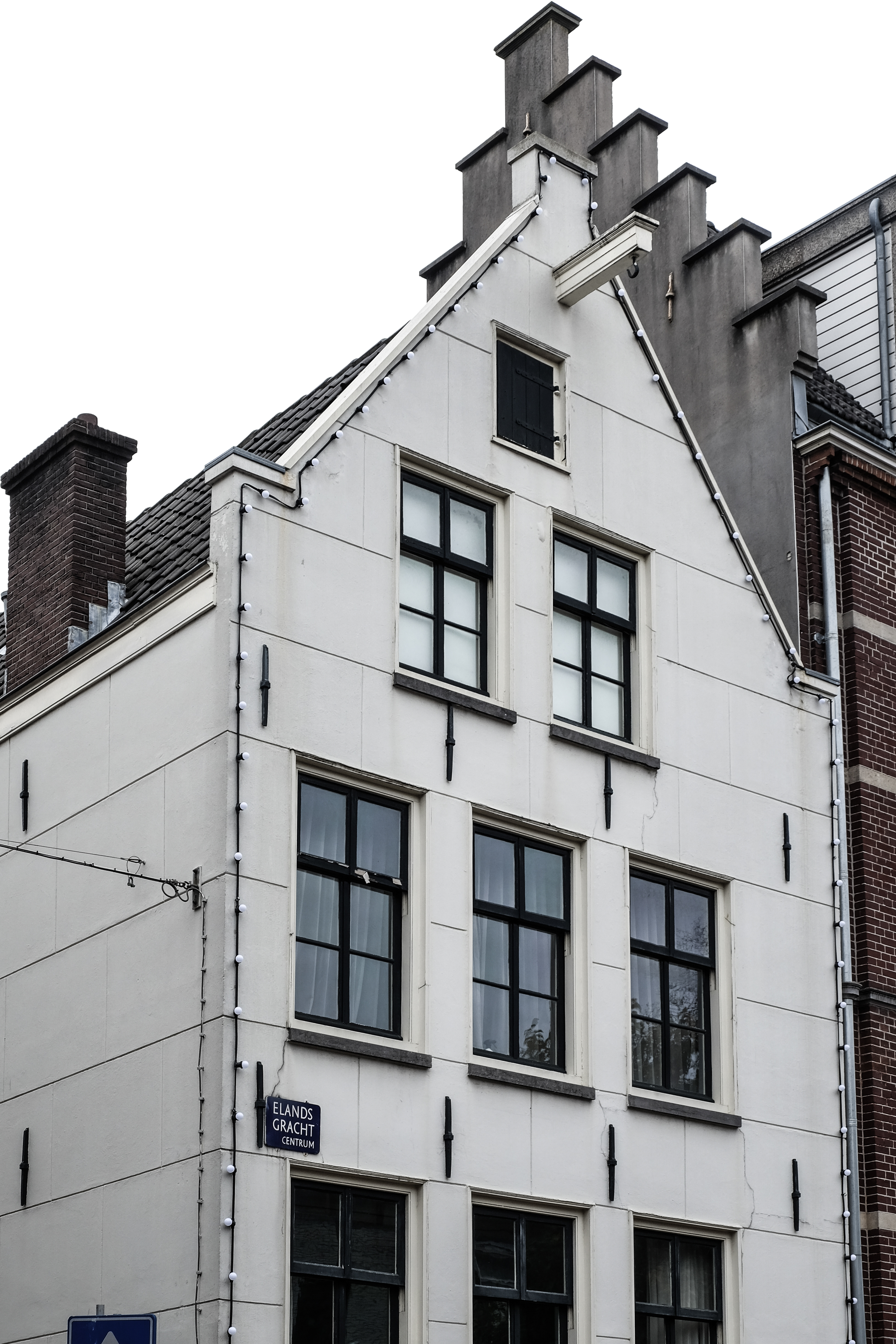 Funnel, Bell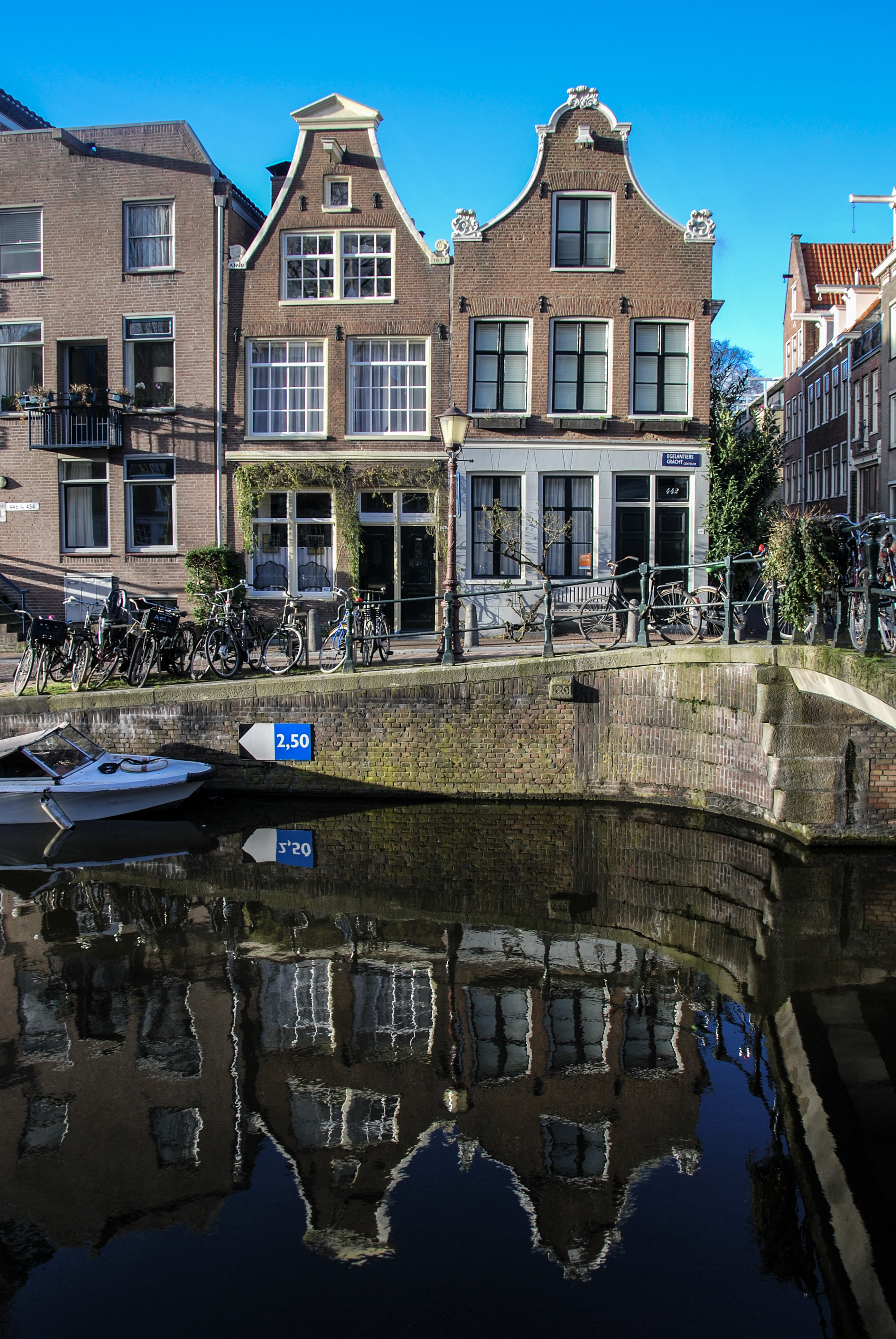 Neck, modern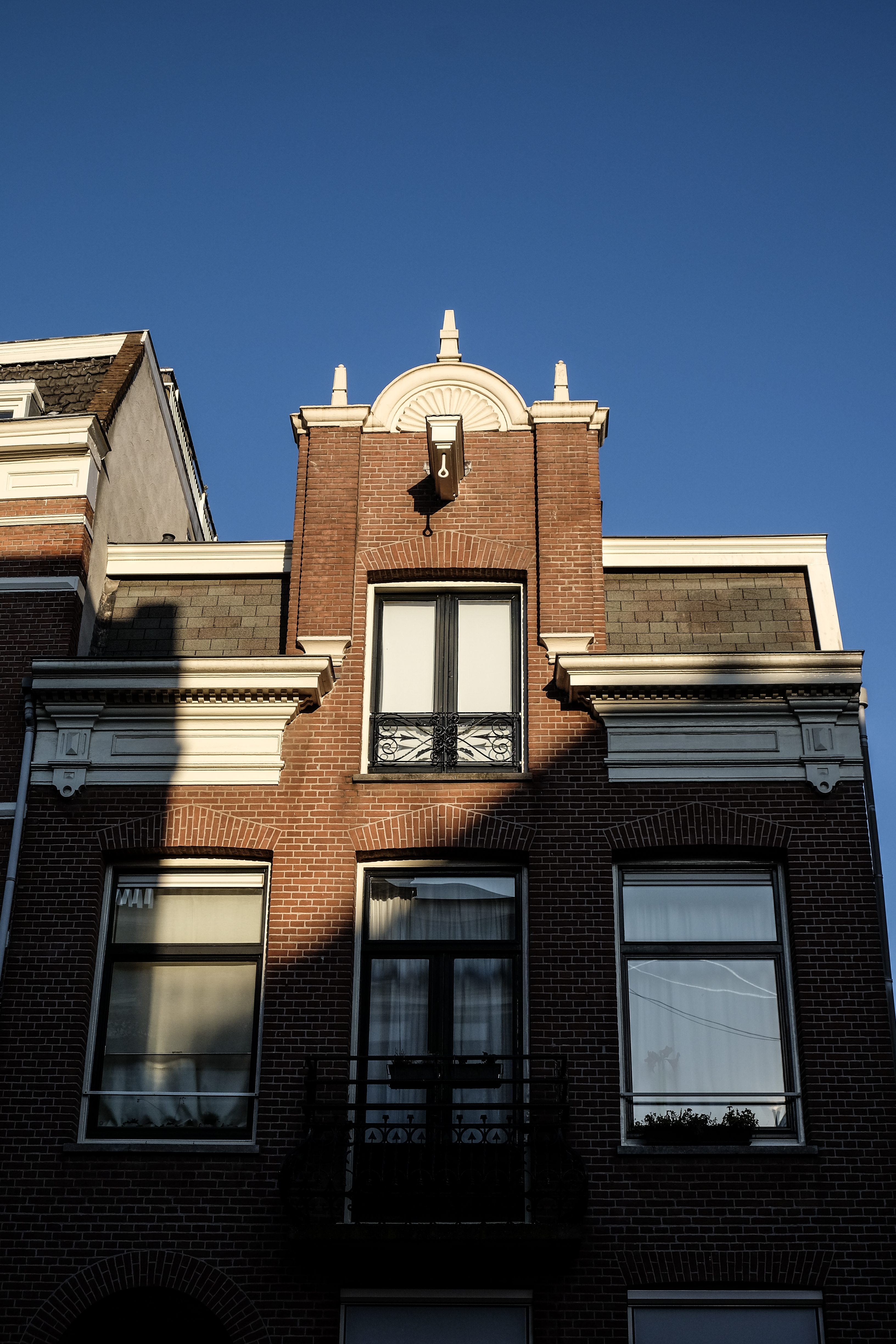 Neck, Funnel, Bell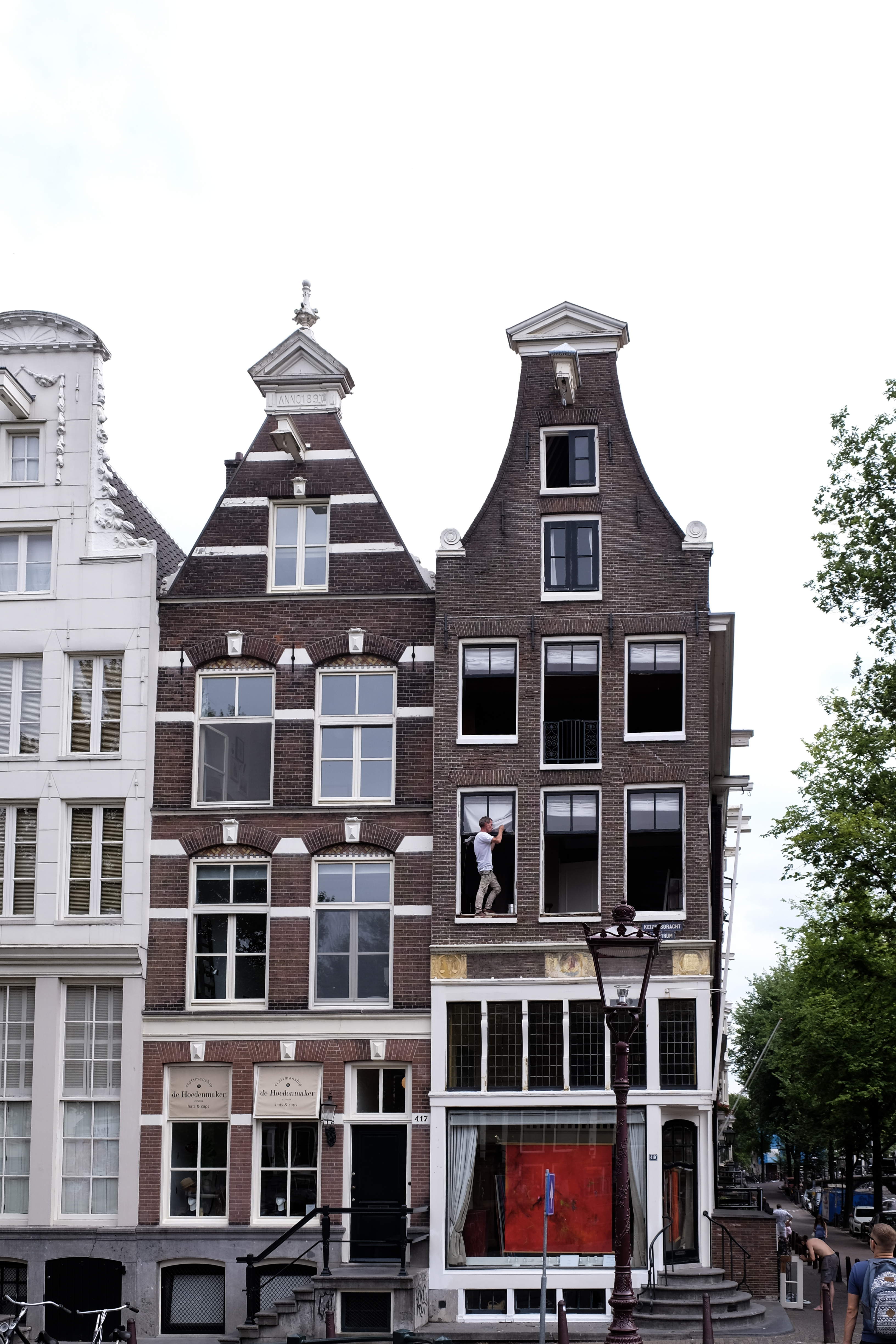 The Dutch house tilt is all about the quality of the poles planted underground soaking in the canal water.
Rotting wood caused the house to lean, especially once more levels, ornamentation, and glass were added.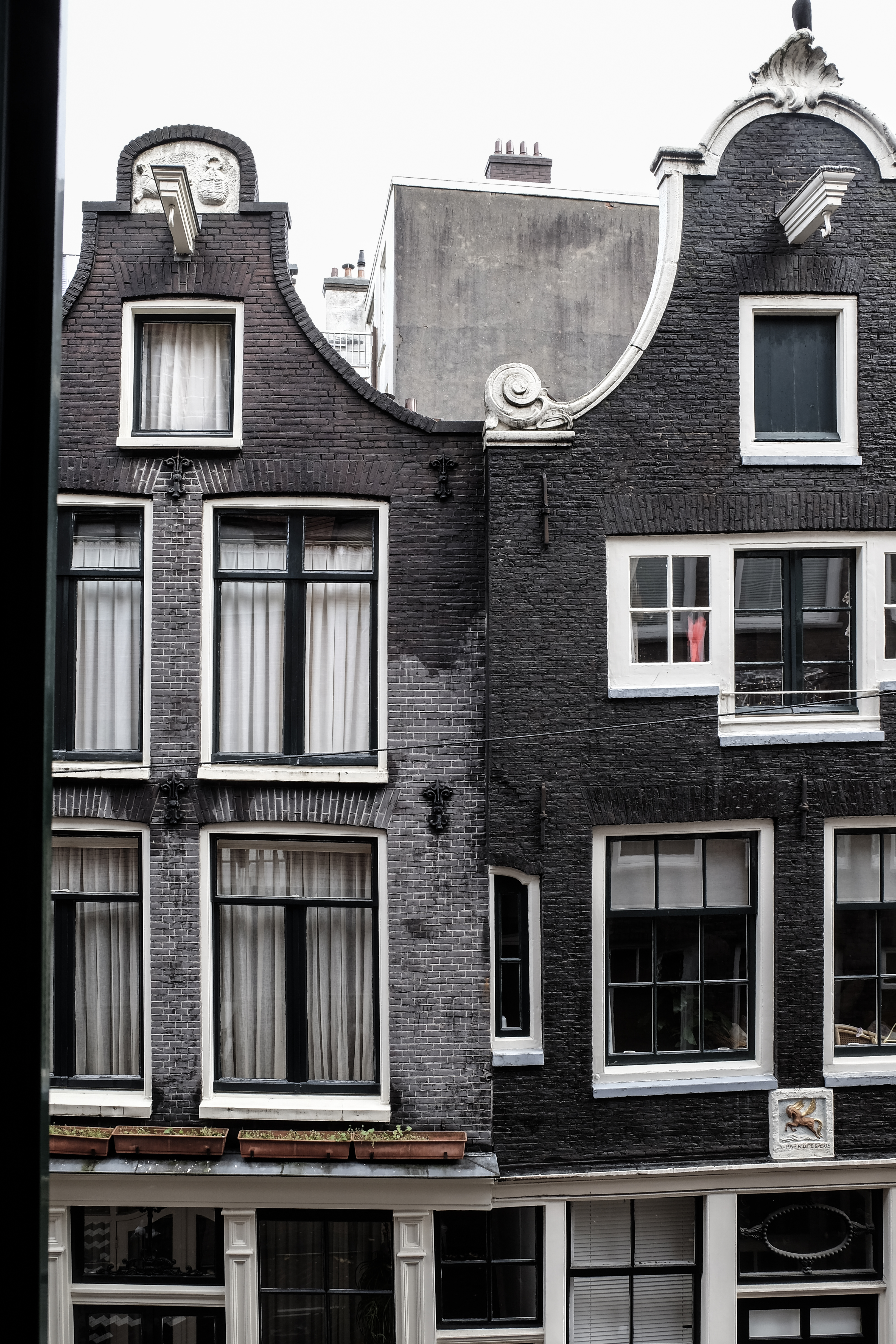 Windows tell their era. Sometimes, you can tell how old a house is (or pretends to be) based on the window frames.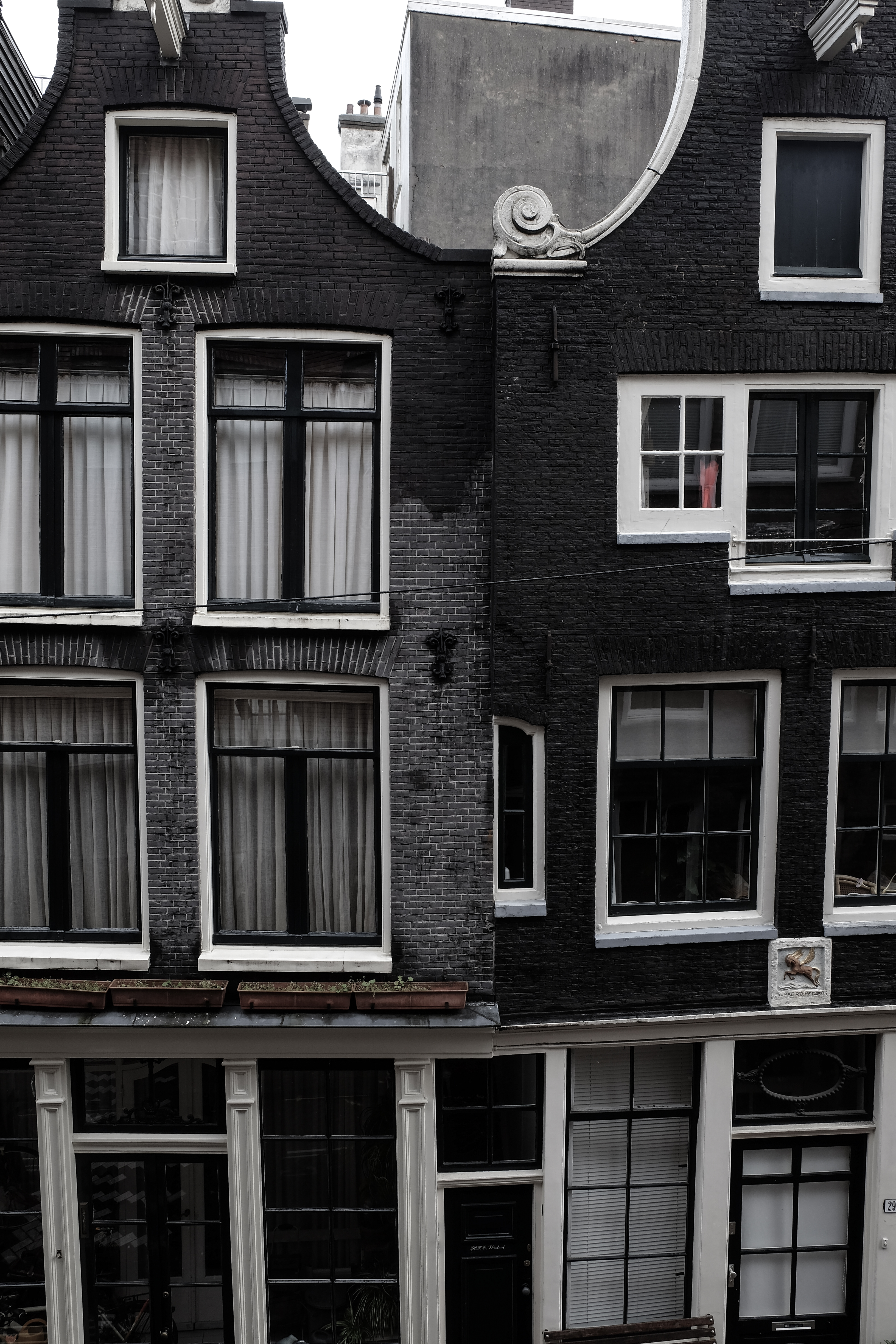 Cramps come in two styles, rosette (left) or oblong (right).
The basic design has two parts, a steel rod that leans on the facade and a hammered piece nailed to the rest of the house.
They fix the facade to the beams behind, and prevent them bulging outward or sagging.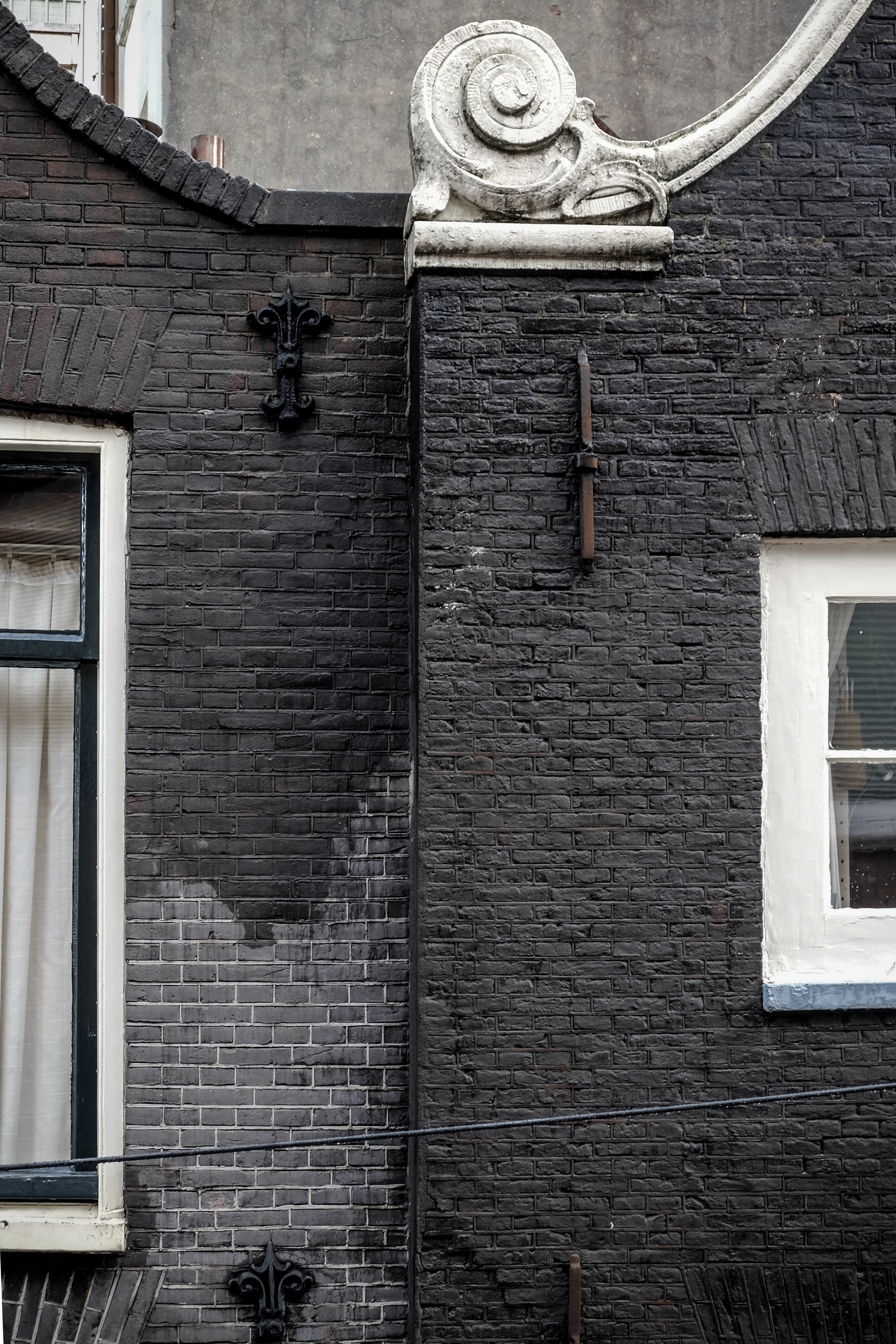 The small humble cramp holds the whole Amsterdam house together together.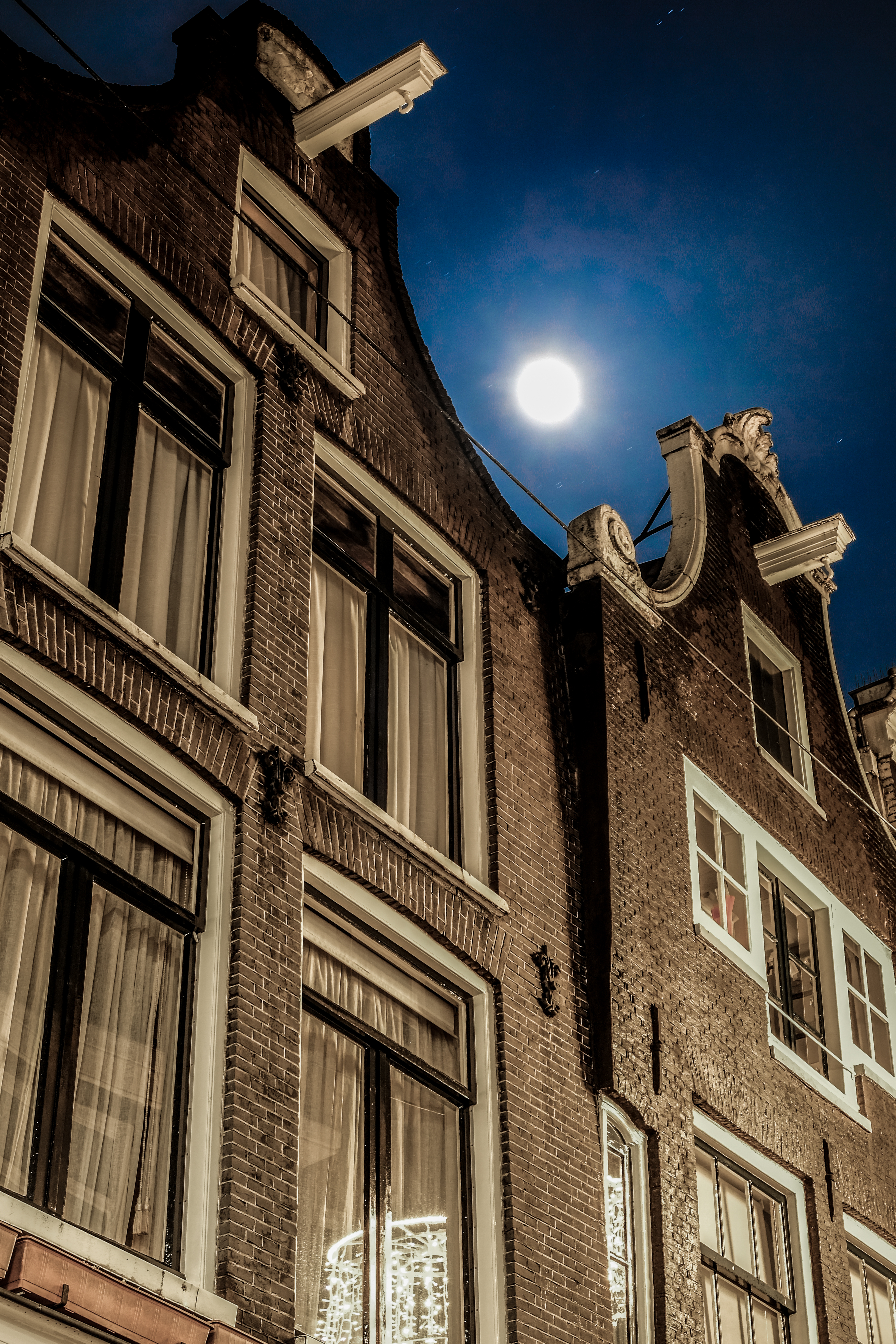 Thank you for coming to my TED talk.