In preparation for the Chinese New Year, we must part with the excess, including the dead.

I had to concede this beautiful Strelitzia plant Bird of Paradise as another casualty of my failing green thumb.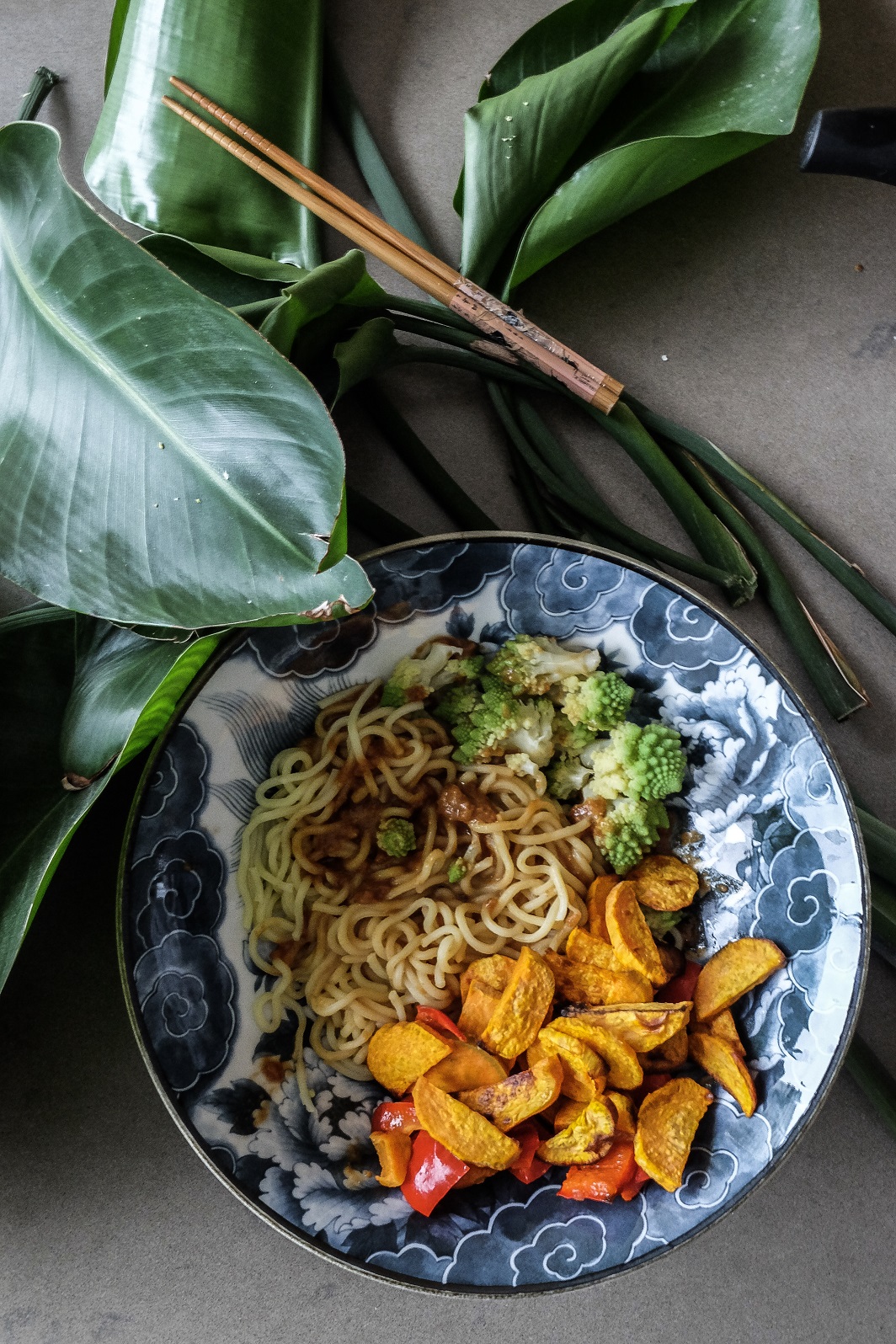 A Bird of Paradise Ramen is the perfect way to honor this magnificent plant. The ingredients are whatever-the-fuck you want to eat. Be a paradise bird. Live your thriving life.

Mine included roasted sweet potatoes and bell pepper, with steamed broccolo romano, and ramen noodles in a homemade peanut sauce.

Inspired by the Hortus Botanicus, and by what nature, and a real green thumb, can do.