Anyone obsessed with buildings will always be asked, "which one is your favorite?" My answer – in Amsterdam – is always De Utrecht Gebouw on Damrak.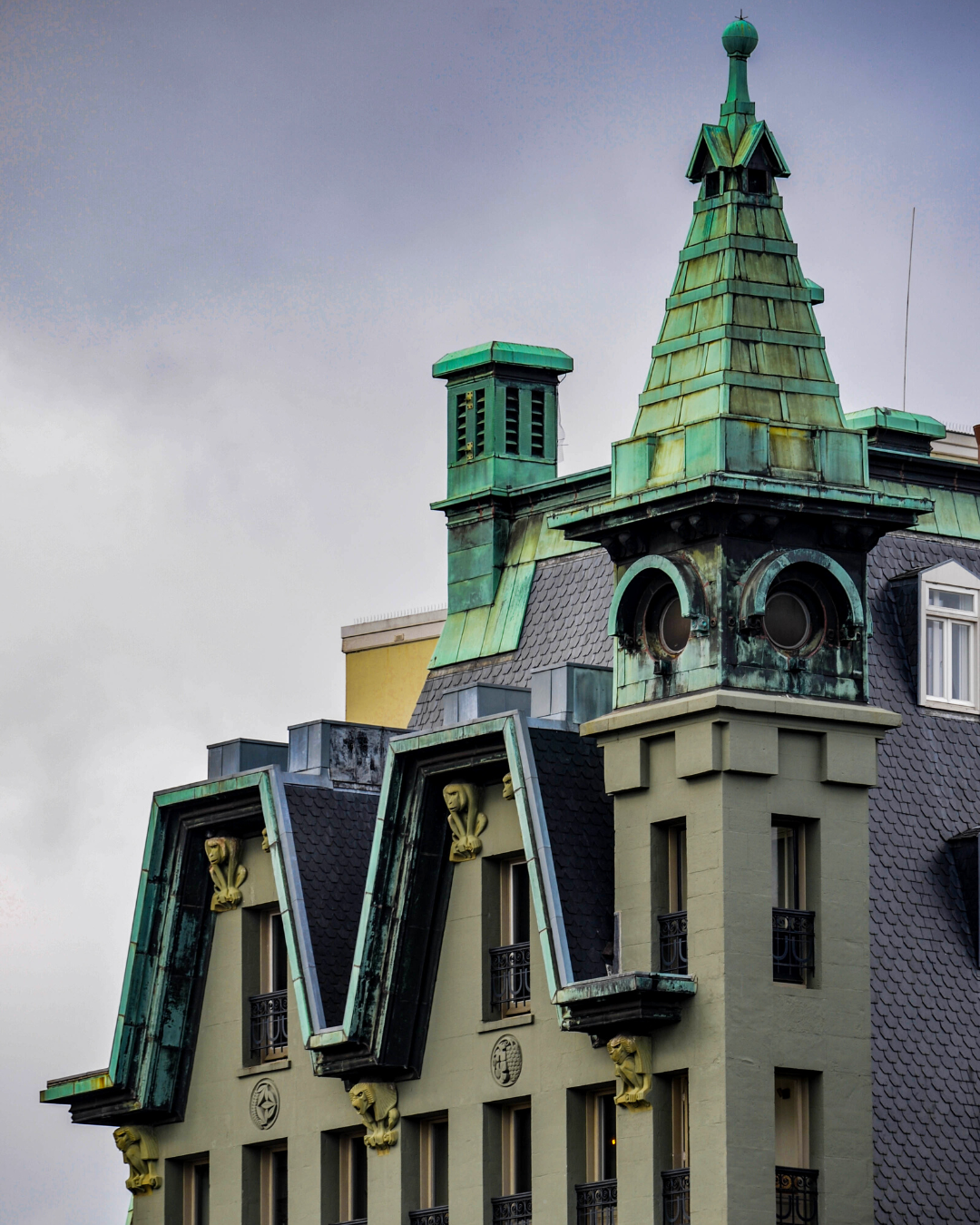 Makes sense, since it was inspired by the skyscrapers of New York, and one of the only examples of Americanism in the city. It emerges between the long row of buildings between Centraal Station and Dam Square completely on its own, and can be ignored in favor of the row of canal houses often photographed on the opposite side, the supermarket below, or the famous fries shop next door.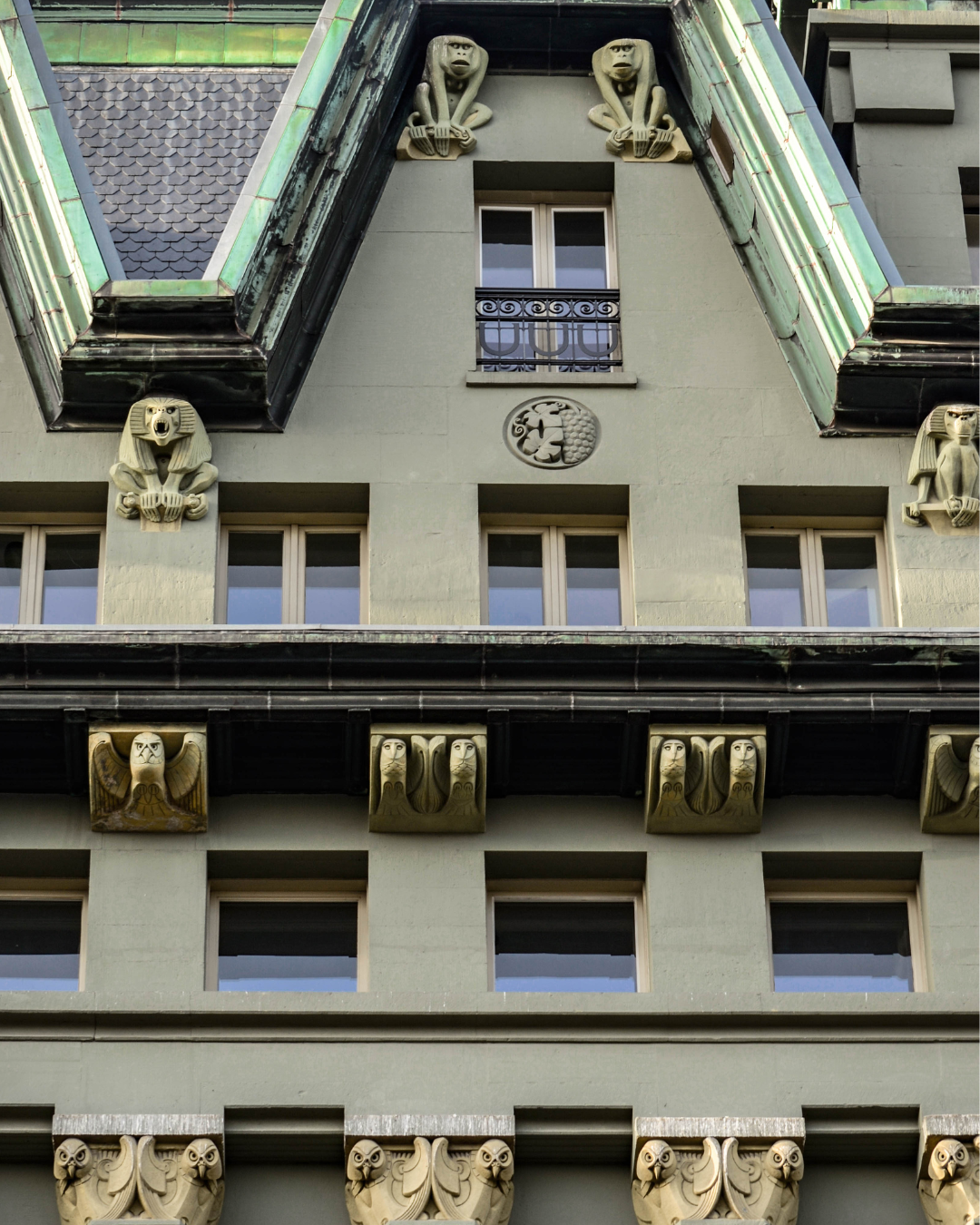 It was built in 1903 by architects A.J. Kropholler and J.F. Staal, who were in their early 20s when they designed it. The commission was to build a showstopper for De Utrecht insurance company so two buildings were designed – one on the right (not pictured) is a basic funnel-shaped yellow building originally used for storage, while the main office on the left remains something to behold.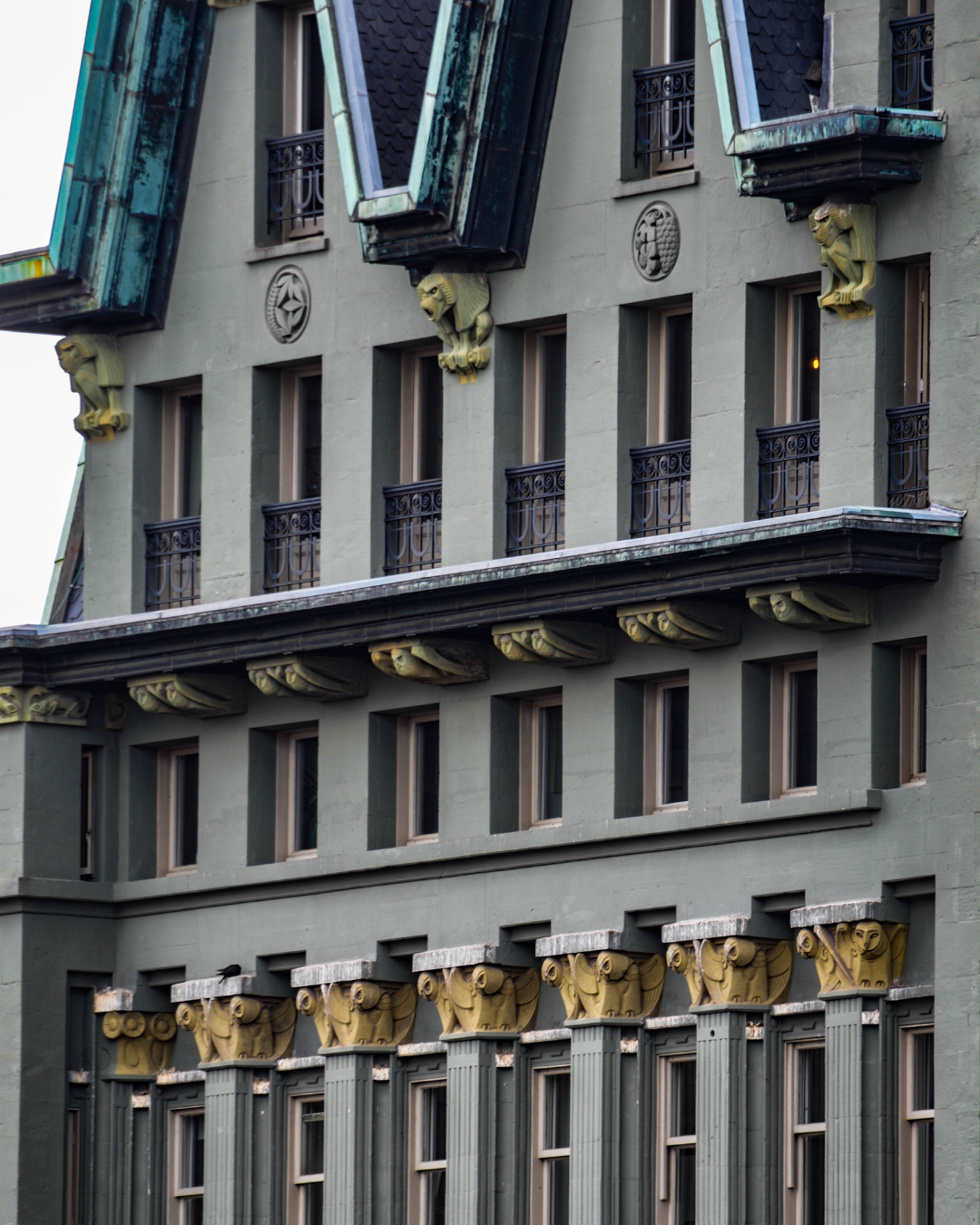 It is colored in shades of green made from imported Swedish marble, one of the rarest colors in architecture. The lower half has six statues to represent "The Things of Life":
👩‍👦Protective Love (woman holding a child)
🎡 Unpredictability of Fate (a kneeling widow in front of the Wheel of Fortune).
👛 Thrift (woman with piggy bank)
👹 Wisdom subduing Evil (with the book of wisdom and oppressing a devil)
⏳Change of the Times (woman with chameleon and hourglass)
🐕‍🦺Vigilance (woman with dog, on the corner of Karnemelksteeg).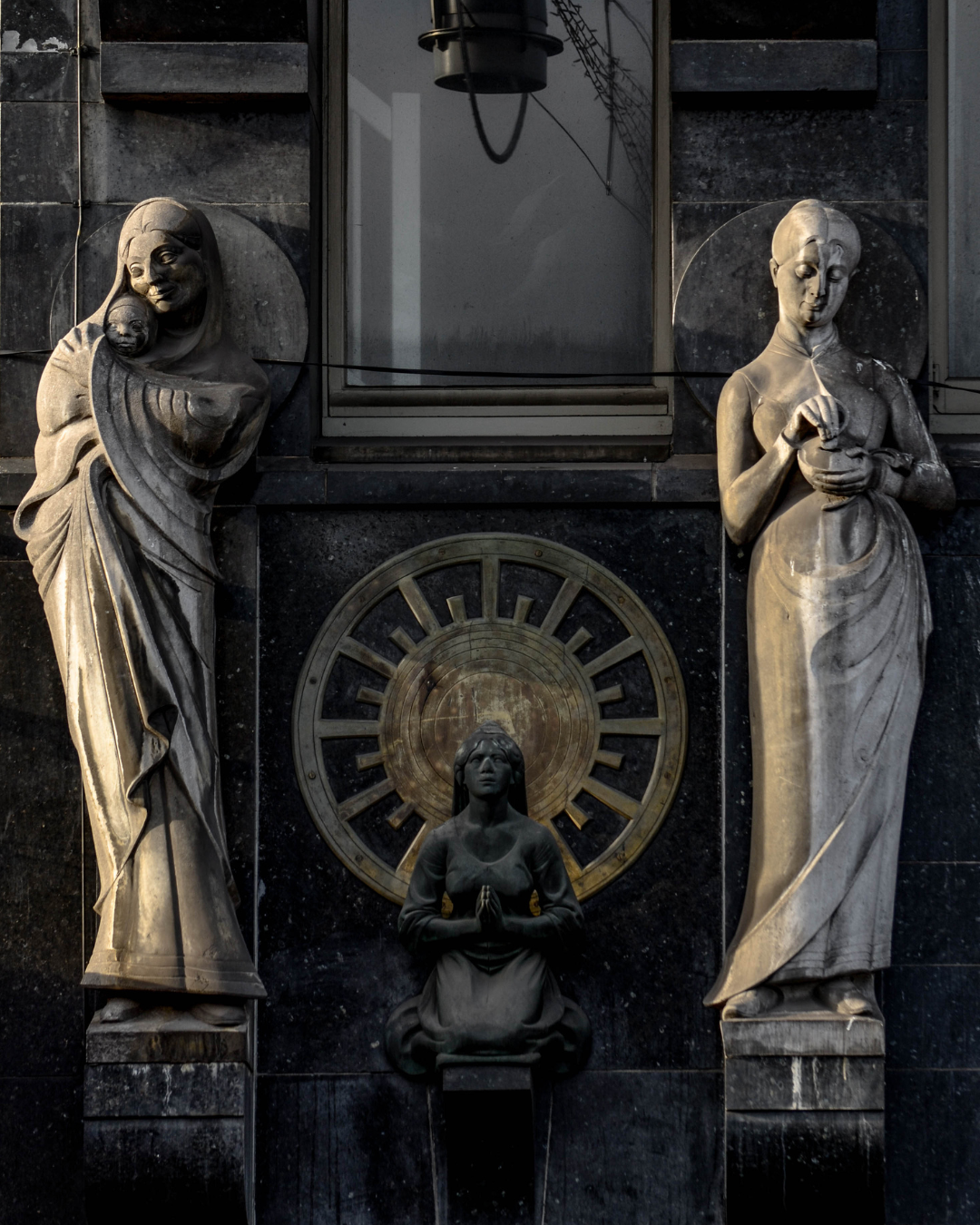 ---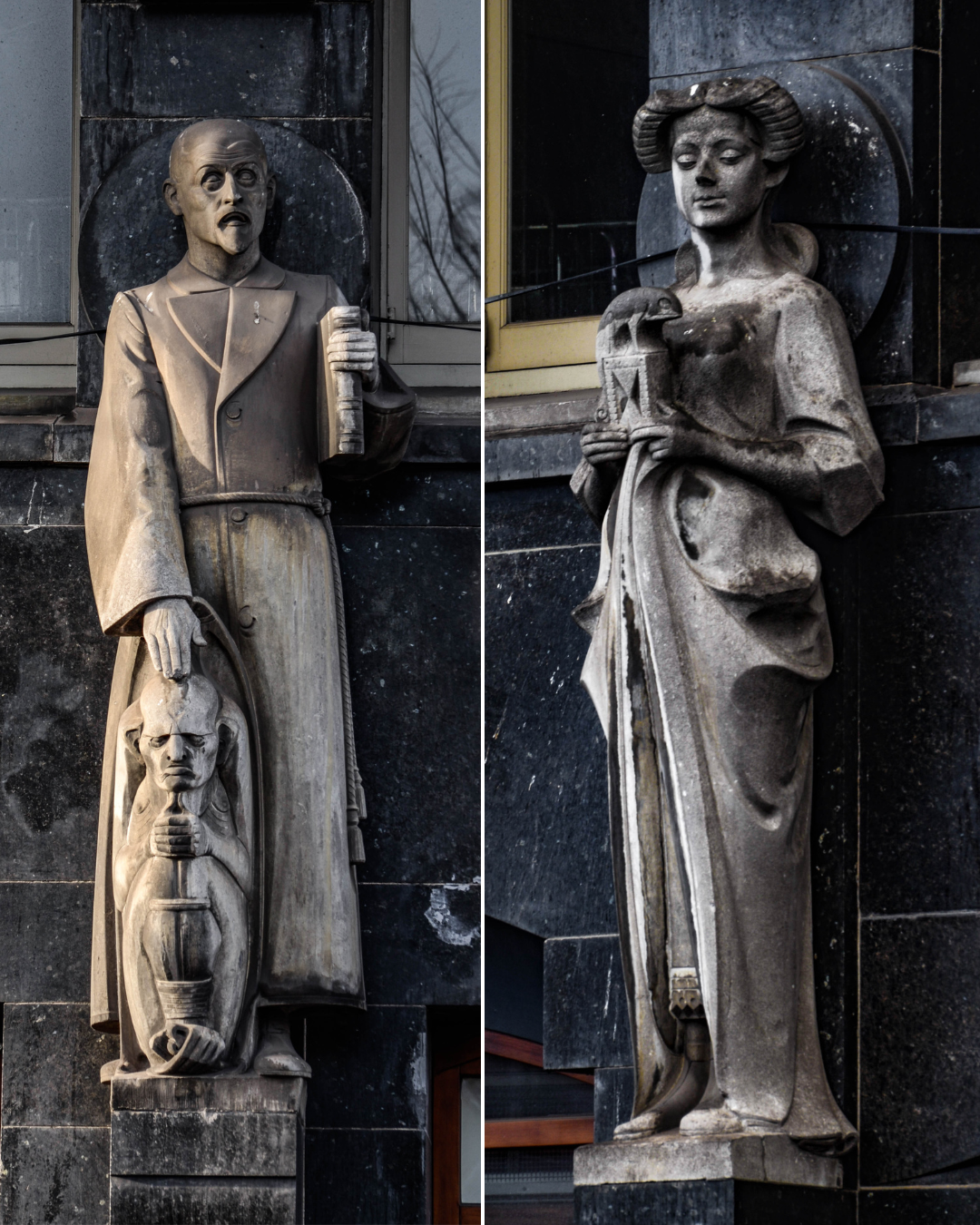 ---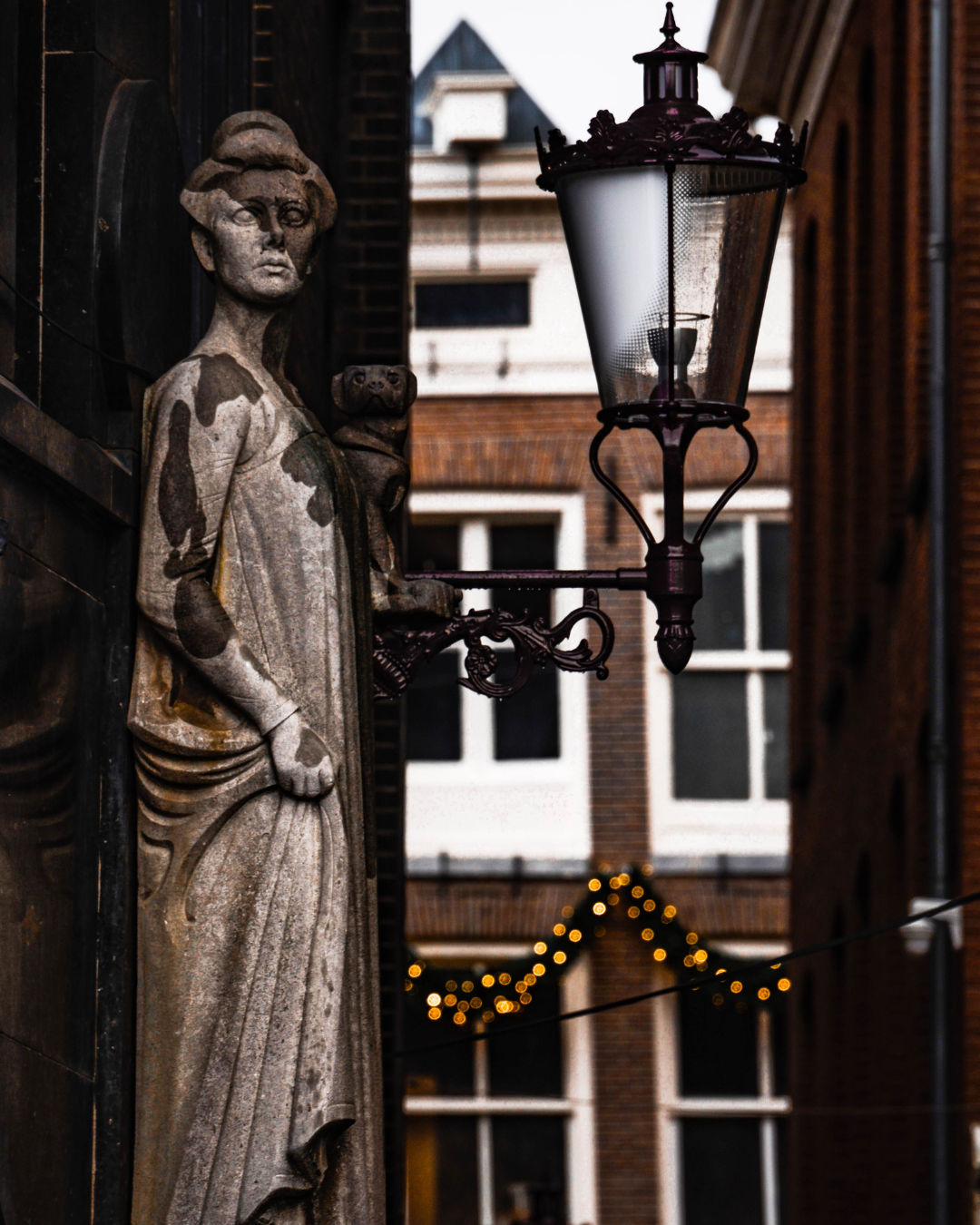 Above, nestled in every nook and cranny, are figures of owls, birds, monkeys, cows, and chameleons. Each animal is given its own row, and the faces made aggressive – there's no explanation why, but it is probably in theme of ensuring your life. The sculptor Joseph Mendes da Costa made statues and ornaments for many buildings in Amsterdam, but few as spectacular. For the animal figures, he was awarded a doctorate honoris causa in biology from the University of Groningen in 1914.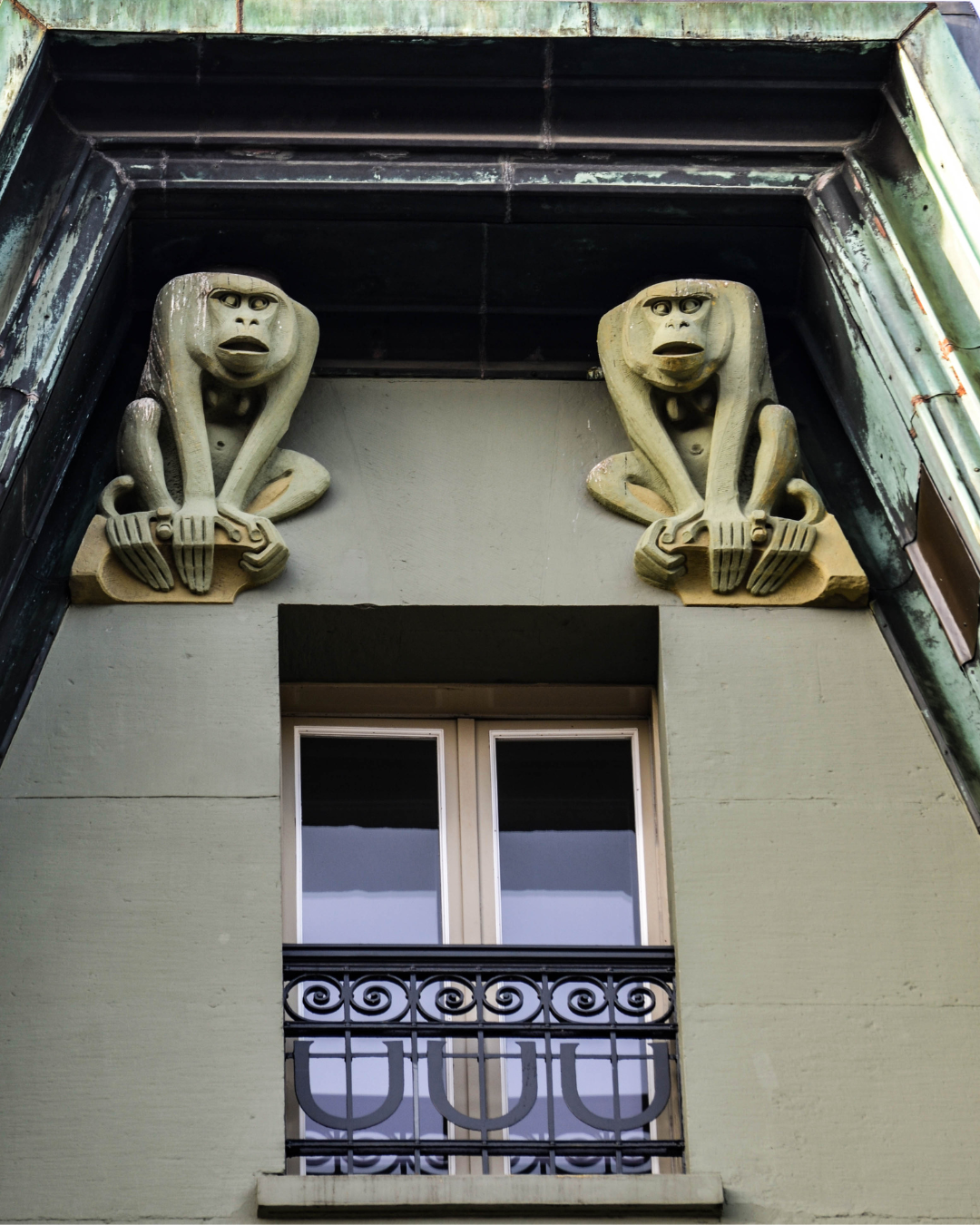 ---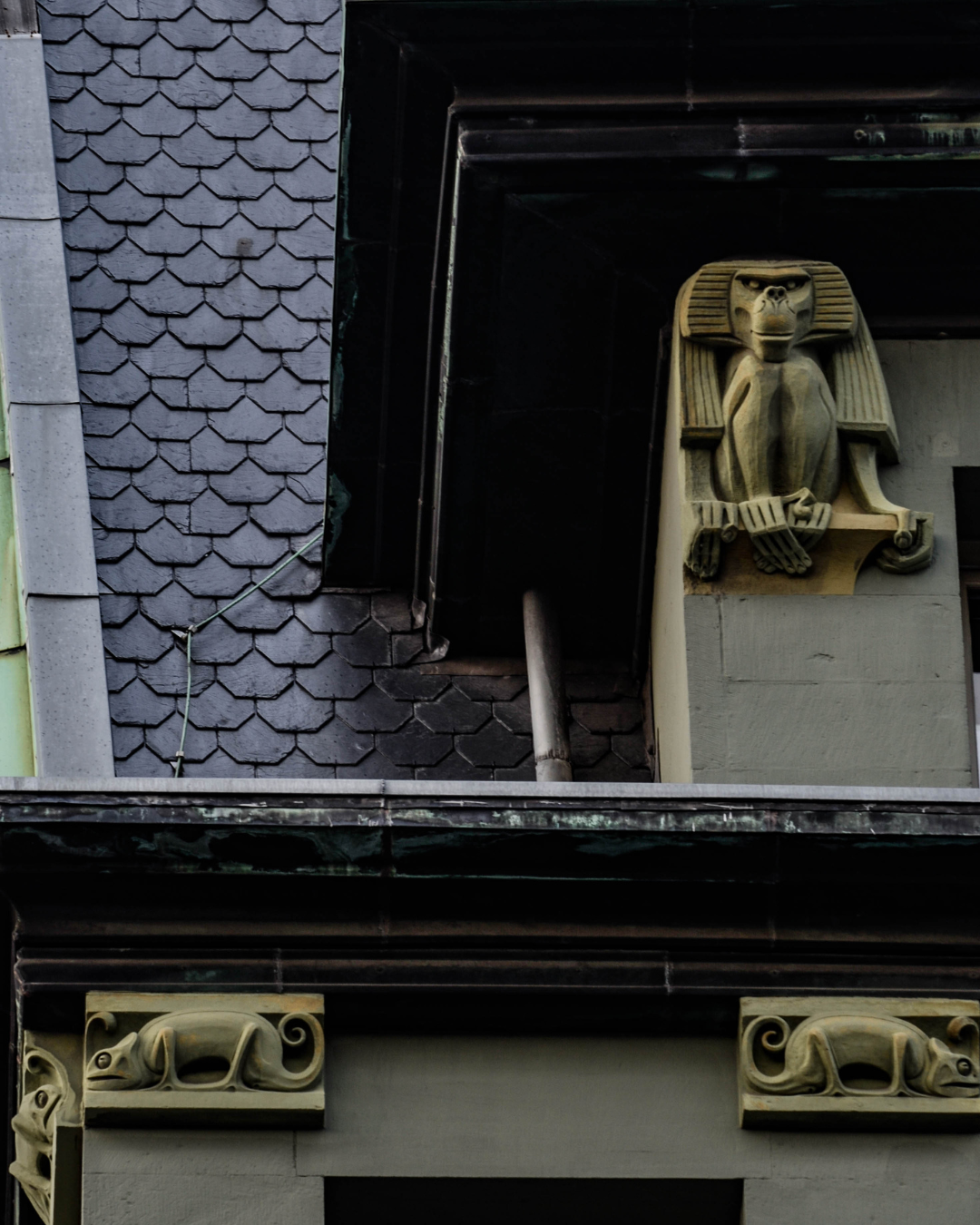 ---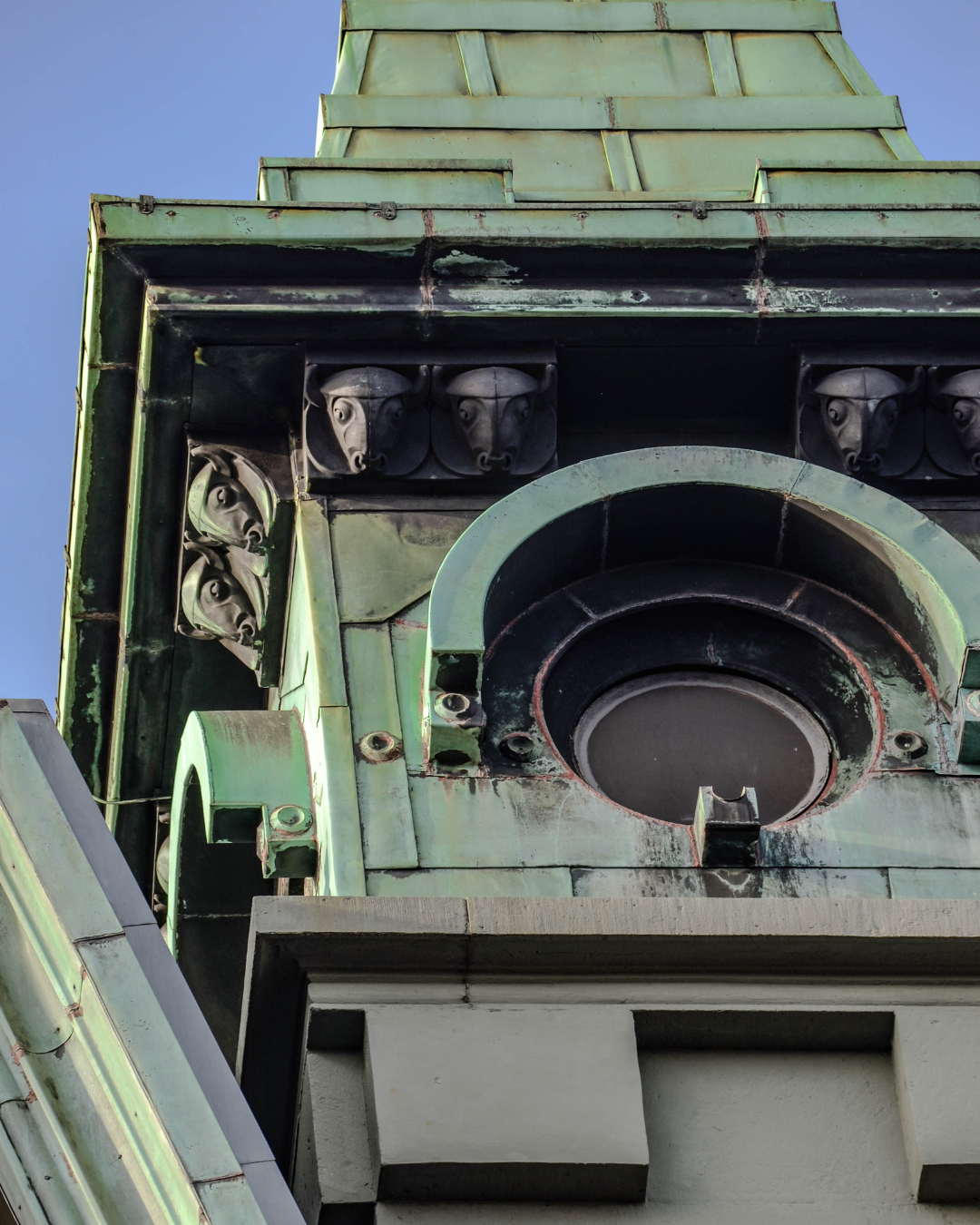 I've yet to go inside but have been told that it is just as weird and ornate. I can't wait for that day to come.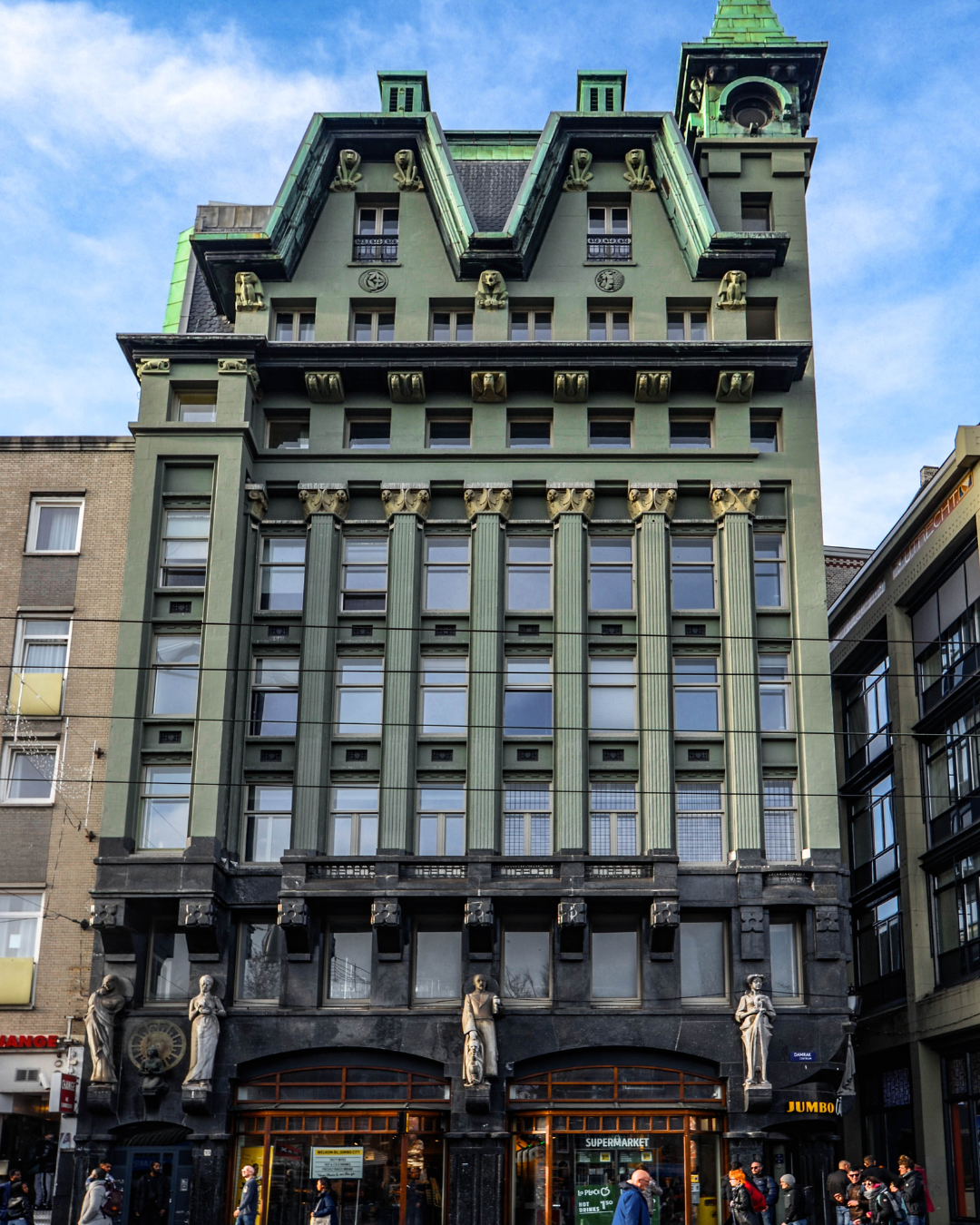 De Utrecht
Damrak 28
Amsterdam