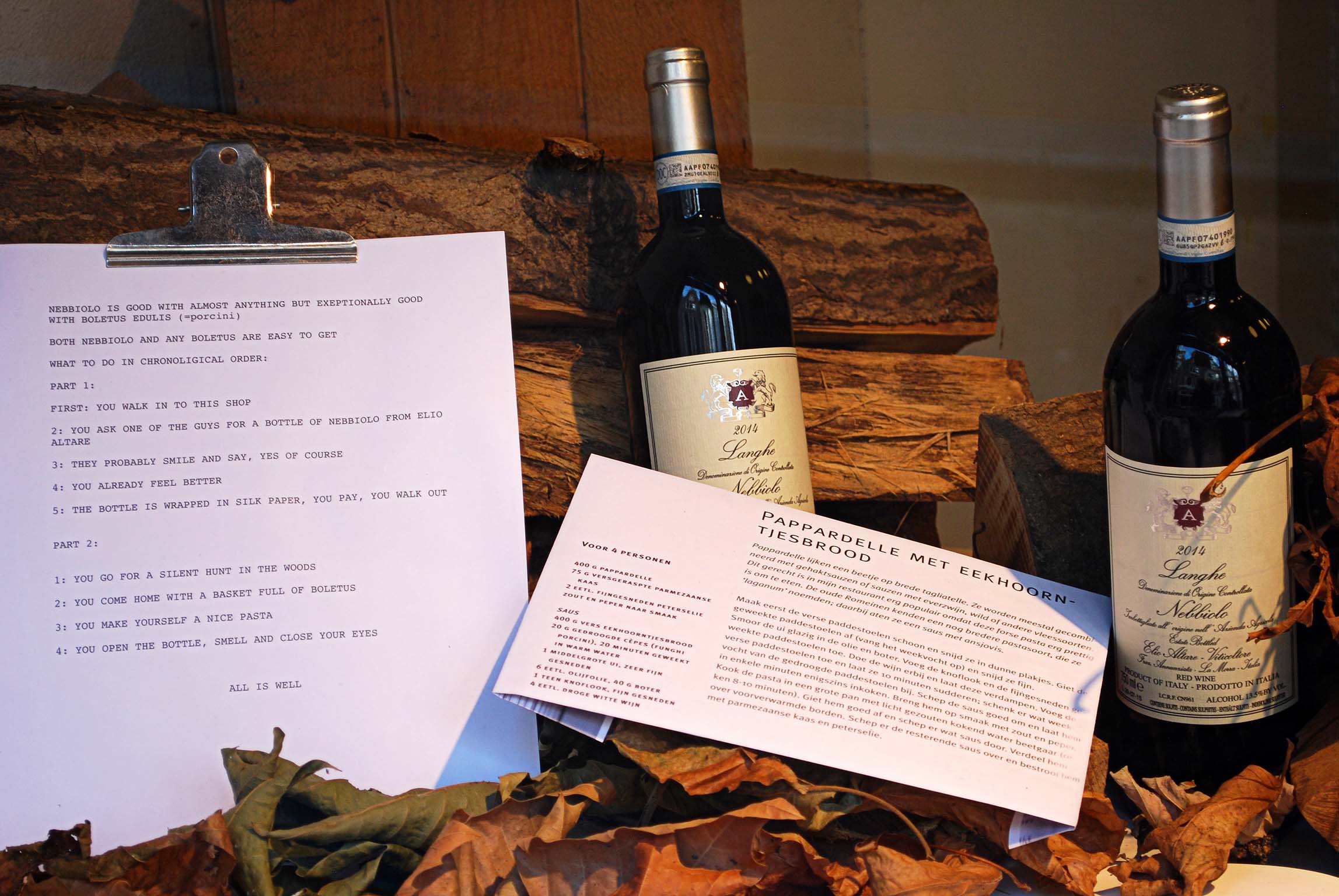 Pappardelle met eekhoorntjesbrood
For four
400g di pappardelle
75g of grated Parmigiano Reggiano
a bunch of chopped parsley
salt and pepper to taste

Sauce
400g of Penny Bun Boletus mushrooms
20g of dried porcini, soaked 20 minutes in warm water
1 medium white onion, finely chopped
6tbsp of olive oil, 40g of butter
1 garlic glove finely chopped
4tbsp of dry white wine


Heat the pasta water.
First clean the fresh mushrooms and slice them thinly. Chop the already-soaked (and drained) porcini.

In a large pan, coat the onion in the warmed oil and butter, then add garlic and the chopped Penny Buns to simmer for ten minutes. Add the porcini, and toss the sauce into all the ingredients. Let the sauce reduce. Bring the flavor with salt and pepper.
Cook the pappardelle in the now-boiling salted water al dente according to the package. Once it's ready, drain almost entirely but leave some water, then add to the pan of mushrooms. Let the sauce cover everything, and bring it to a warmed dish.

Add the Parmigiano and parsley.
---
---

Nebbiolo wine is good with almost anything but exceptionally good with Boletus Edulis (= porcini).

Both Nebbiolo and any Boletus are easy to get.

What to do in chronological order: Part 1

First: you walk into this shop.
2: You ask one of the guys for a bottle of Nebbiolo from Elio Altare.
3: They probably smile and say, yes of course.
4: You already feel better.
5: The bottle is wrapped in silk paper, you pay, you walk out.

Part 2:

1: You go for a silent hunt in the woods.
2: You come home with a basket full of Boletus.
3: You make yourself a nice pasta.
4: You open the bottle, smell and close your eyes.
All is well.