If you are a window lover, there are few streets better than Singel. It may be the shortest of the famous four Amsterdam canals, but maybe the most jam packed with landmarks.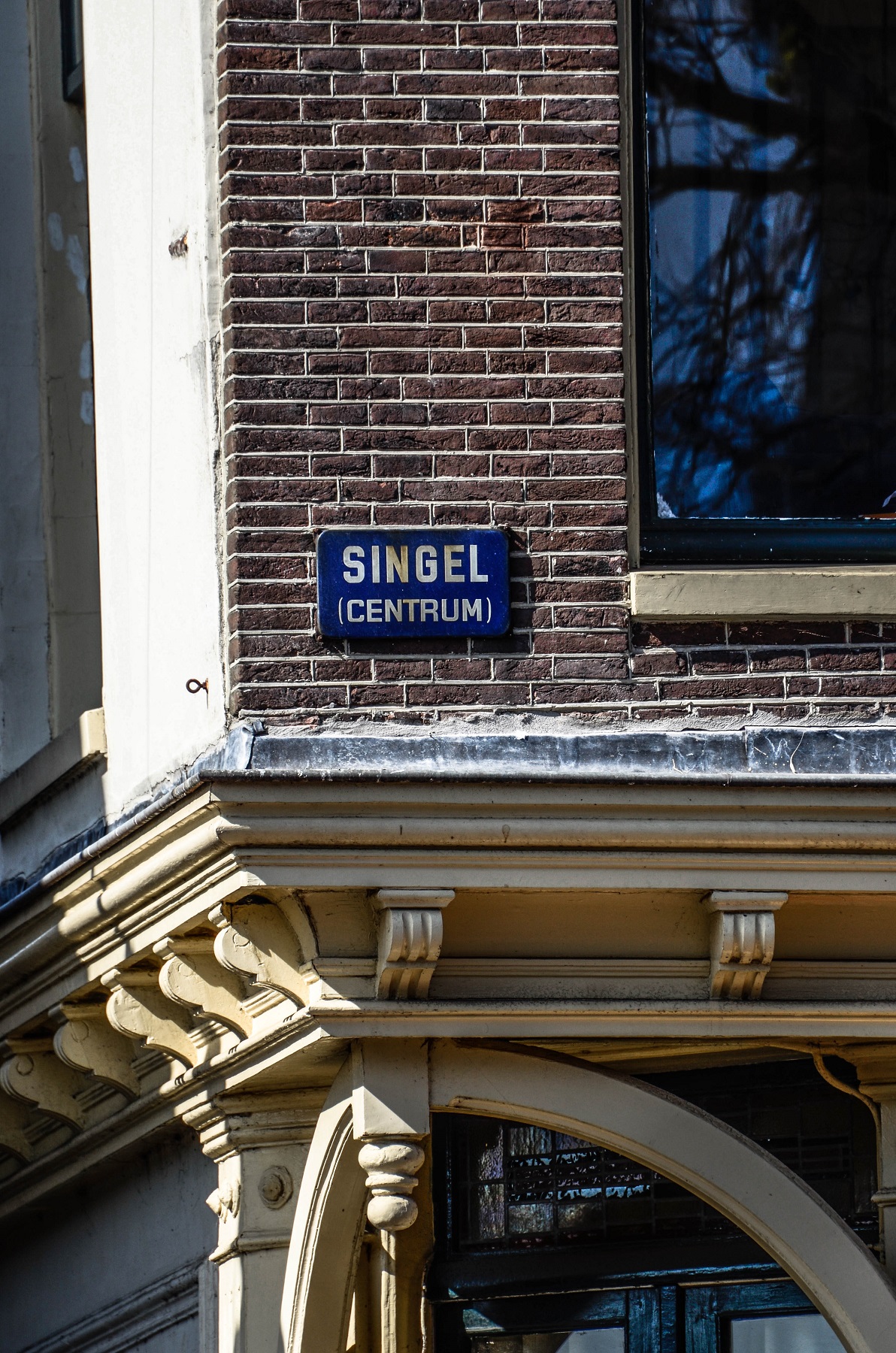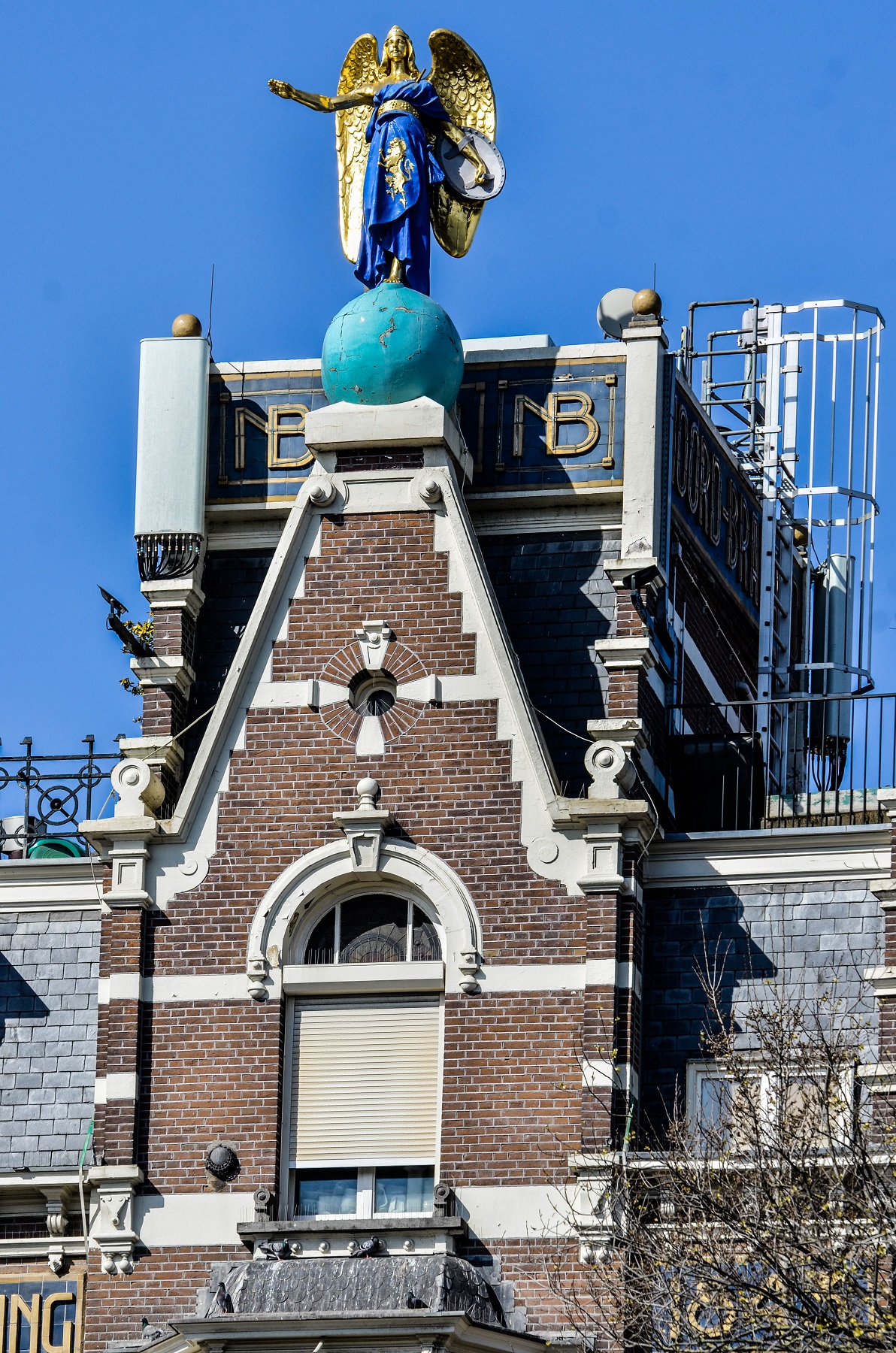 2. The Nike high above the Noord Braband life insurance building from the 1920s, a shield in one hand. Below her, a round window and a little Diocleziana.
3. She stands at the beginning of Singel, her right hand pointing down the canal.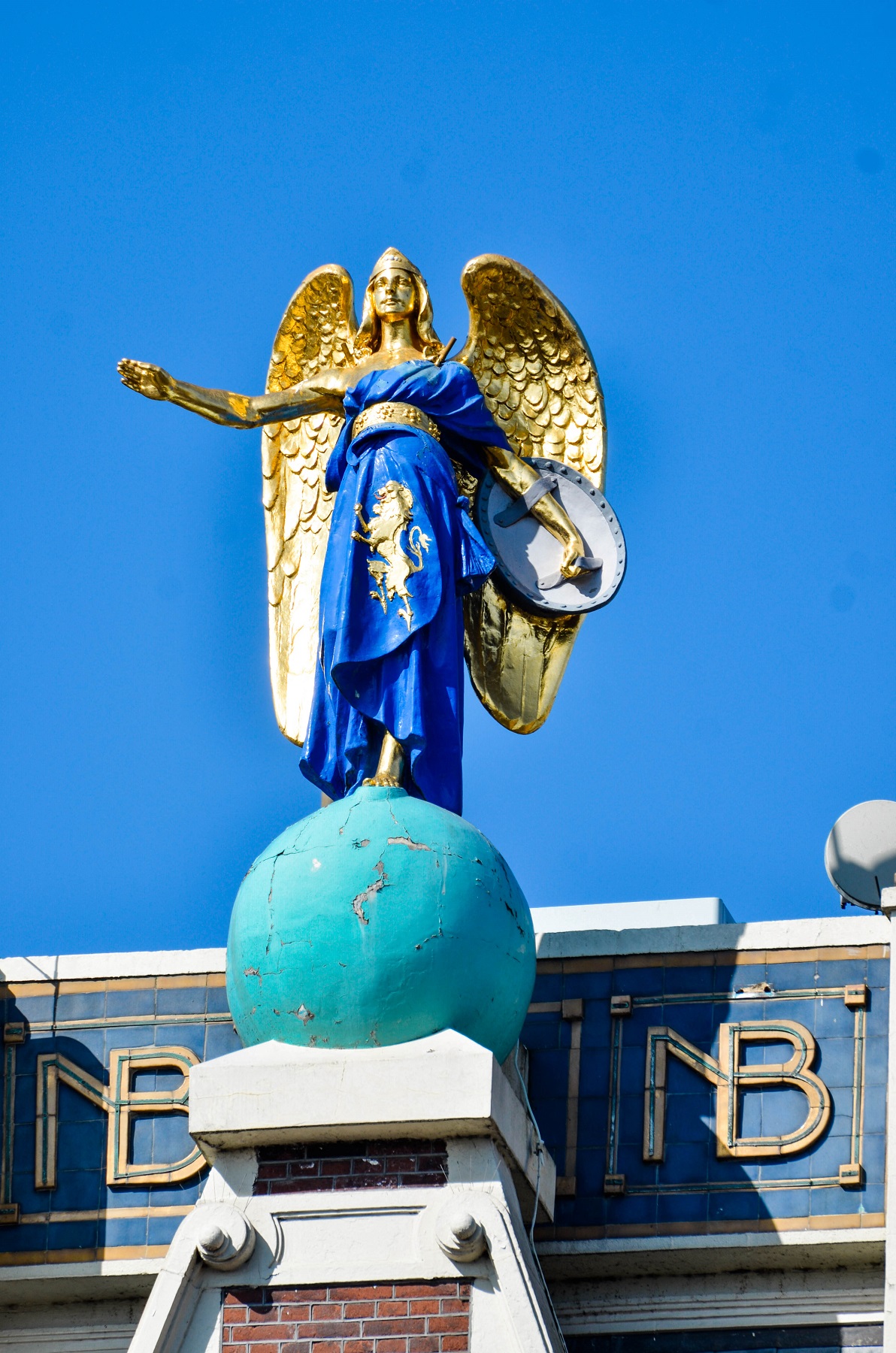 4. Next to it is the Singelgebied, the city's second largest Red Light District, with the largest Blue Light District, for transexual sex workers.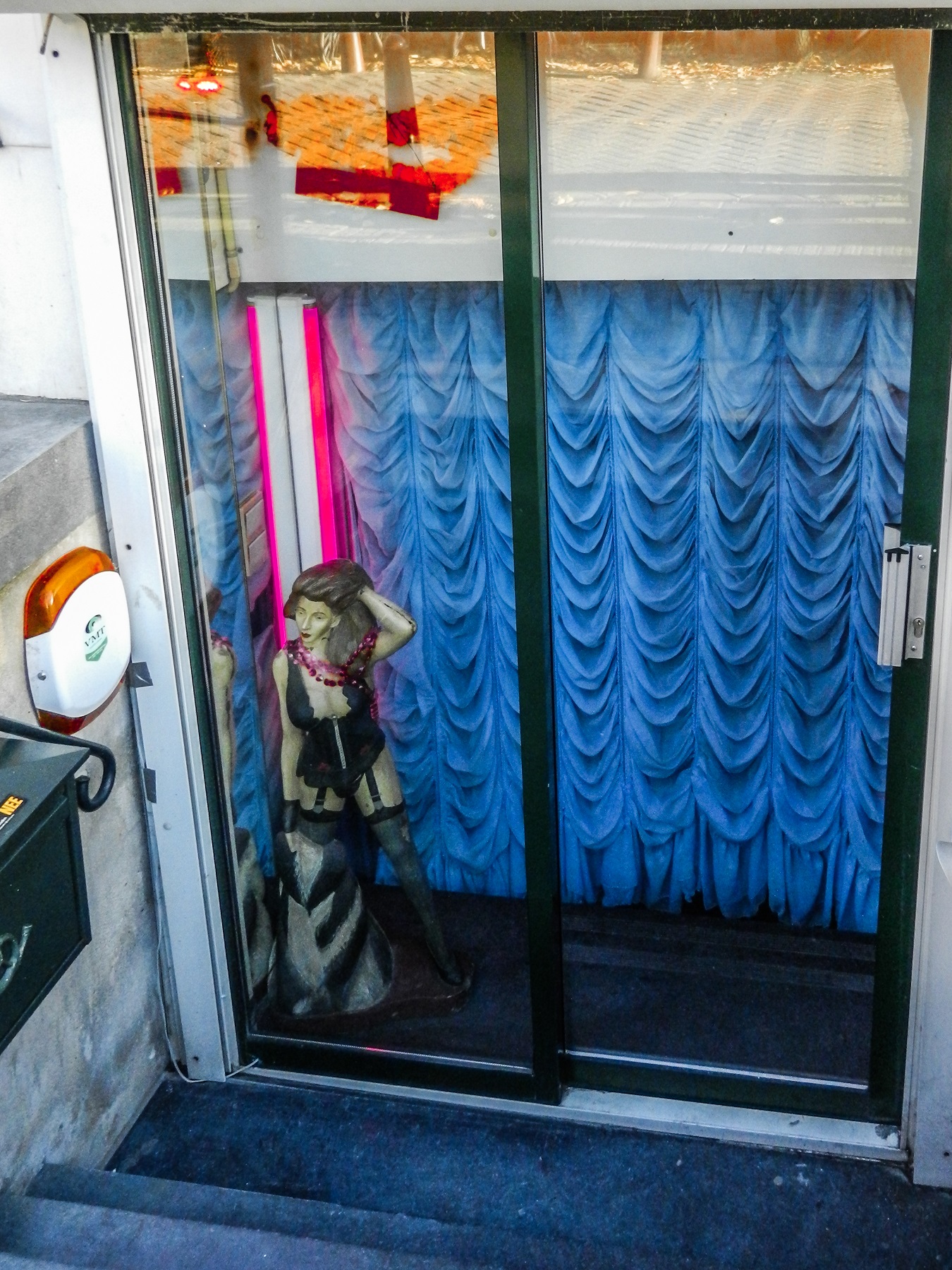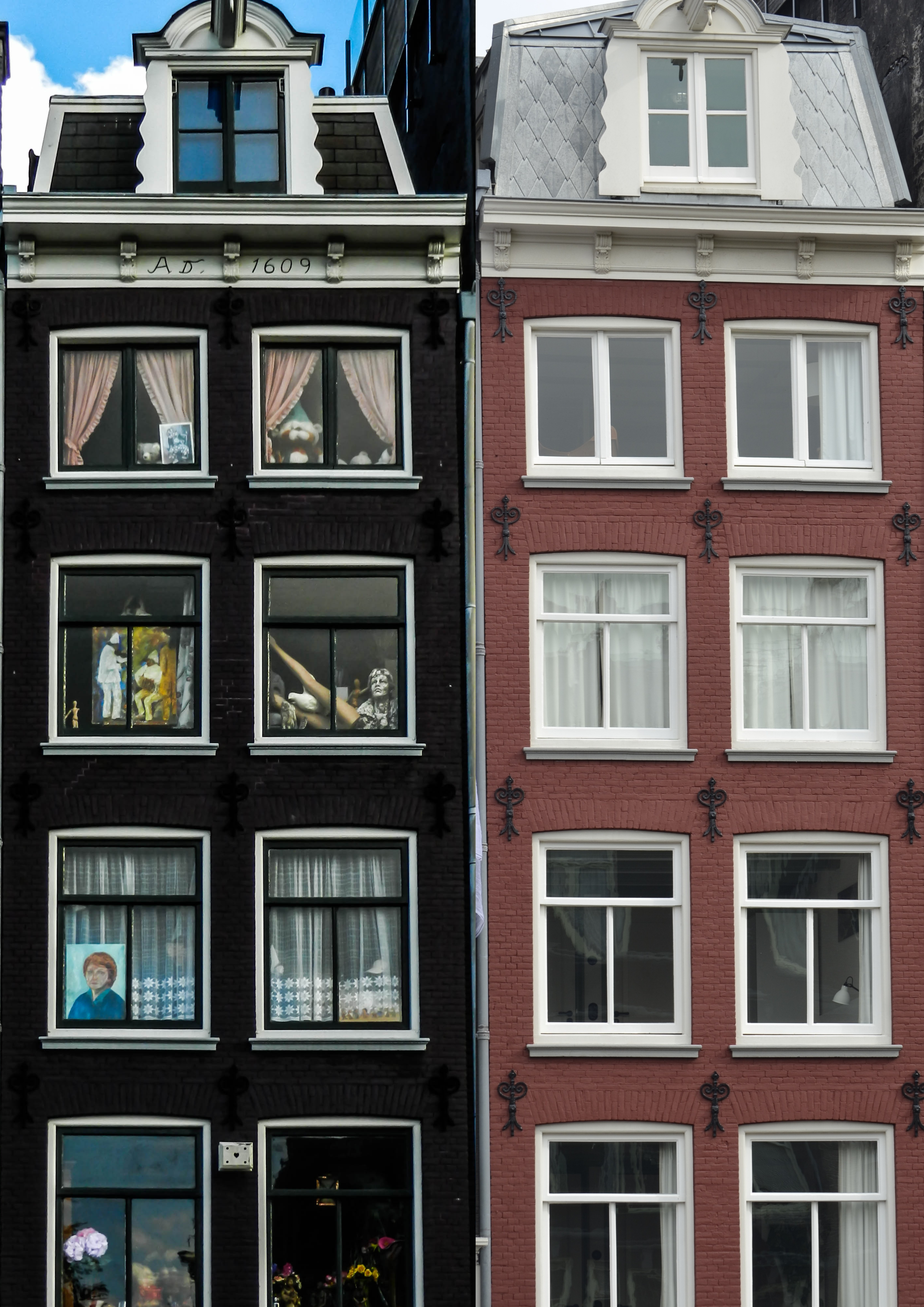 5. Gentrification arrives, 2012-2022
6. Tradition.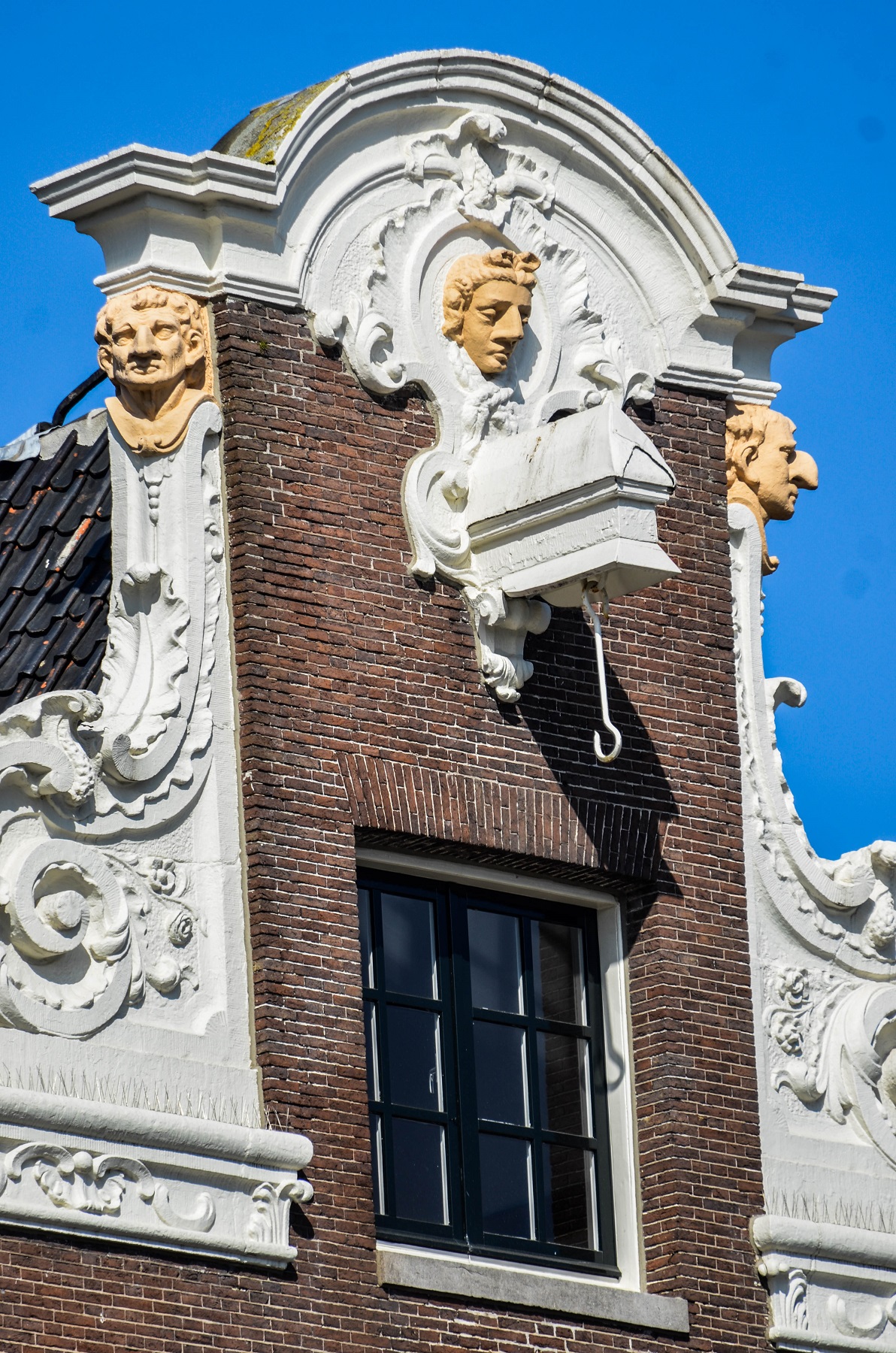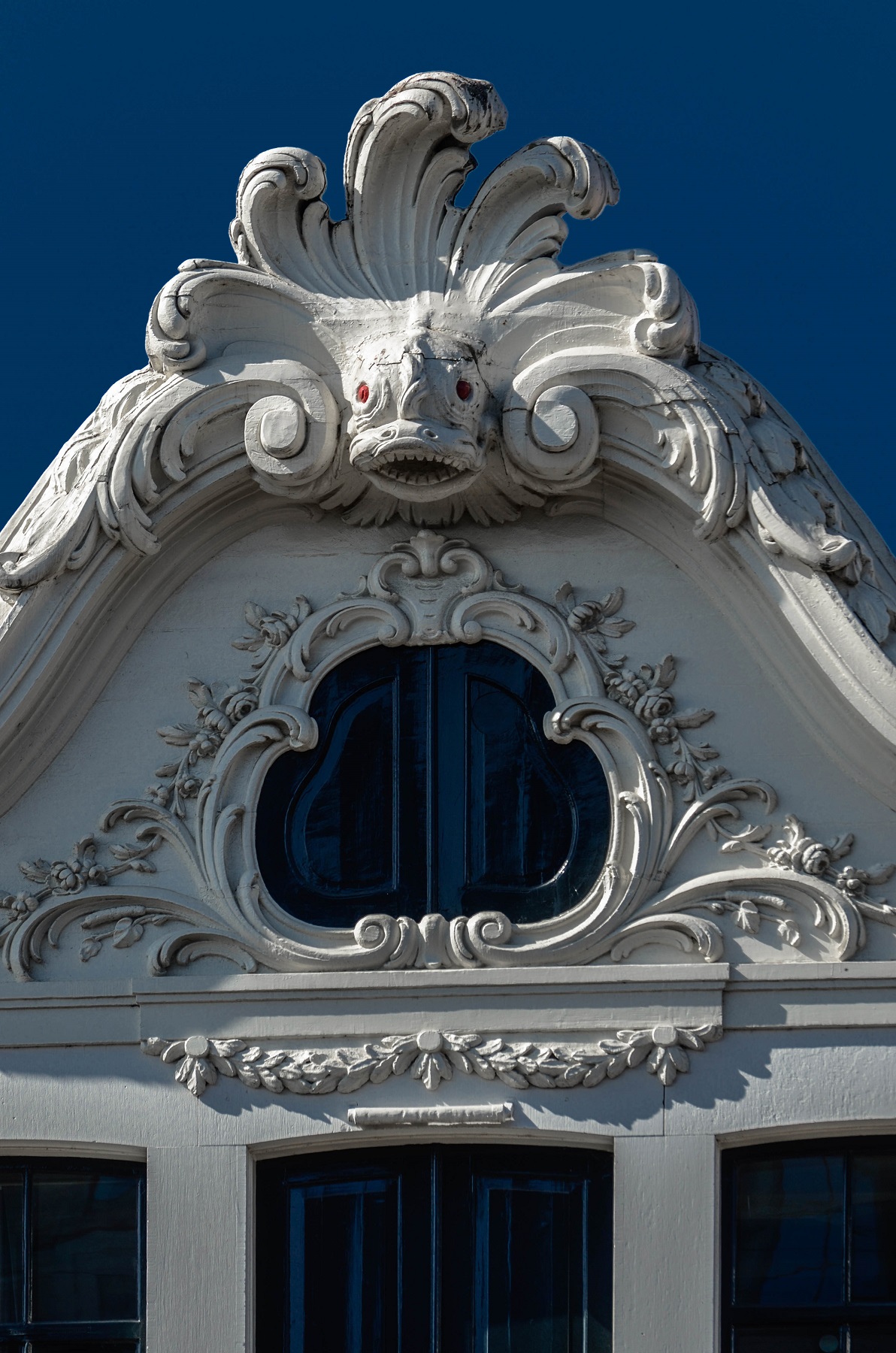 7. The Piranha house 💯.
8. Bricks 💯 Ornamentation 🎉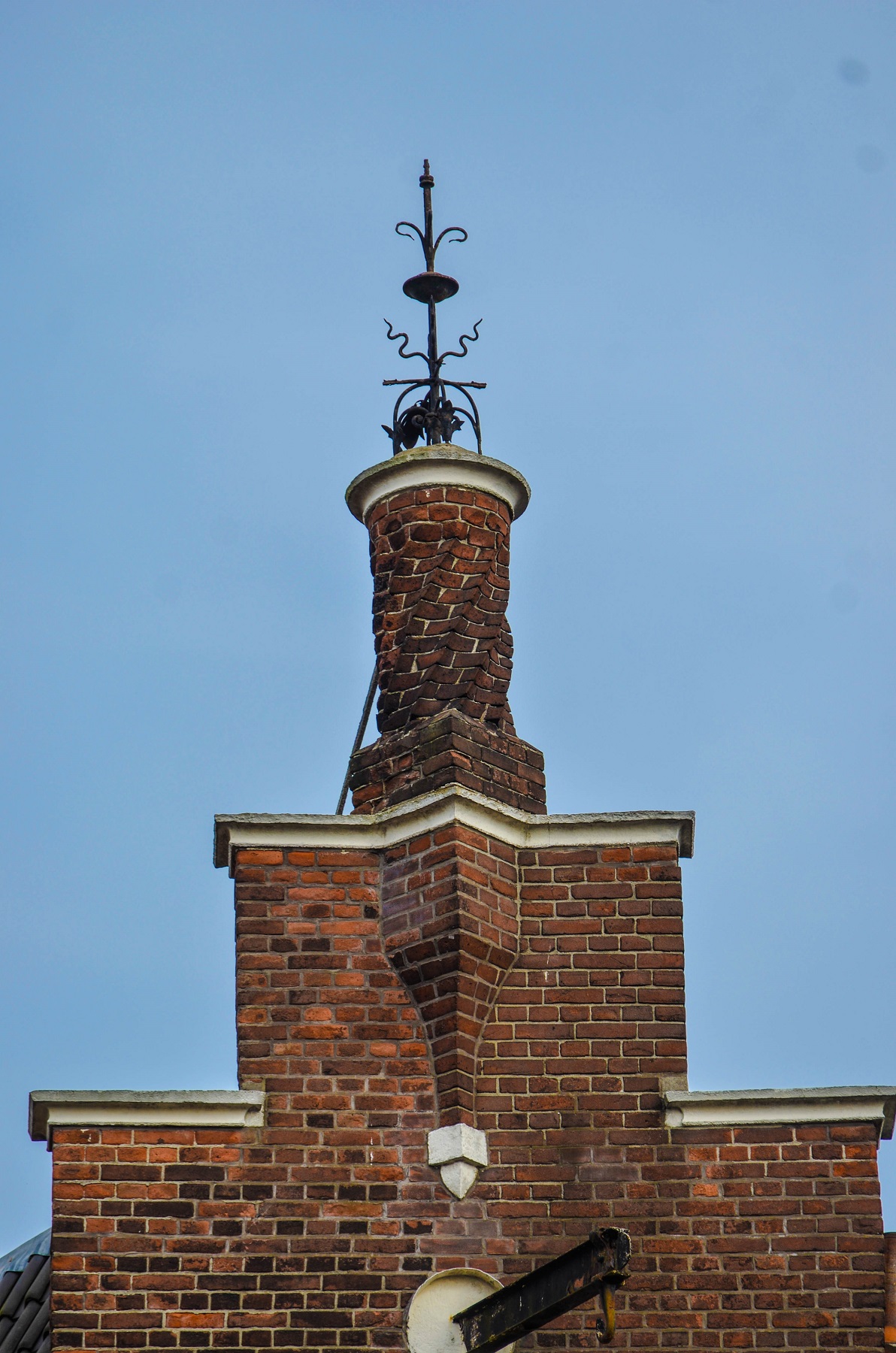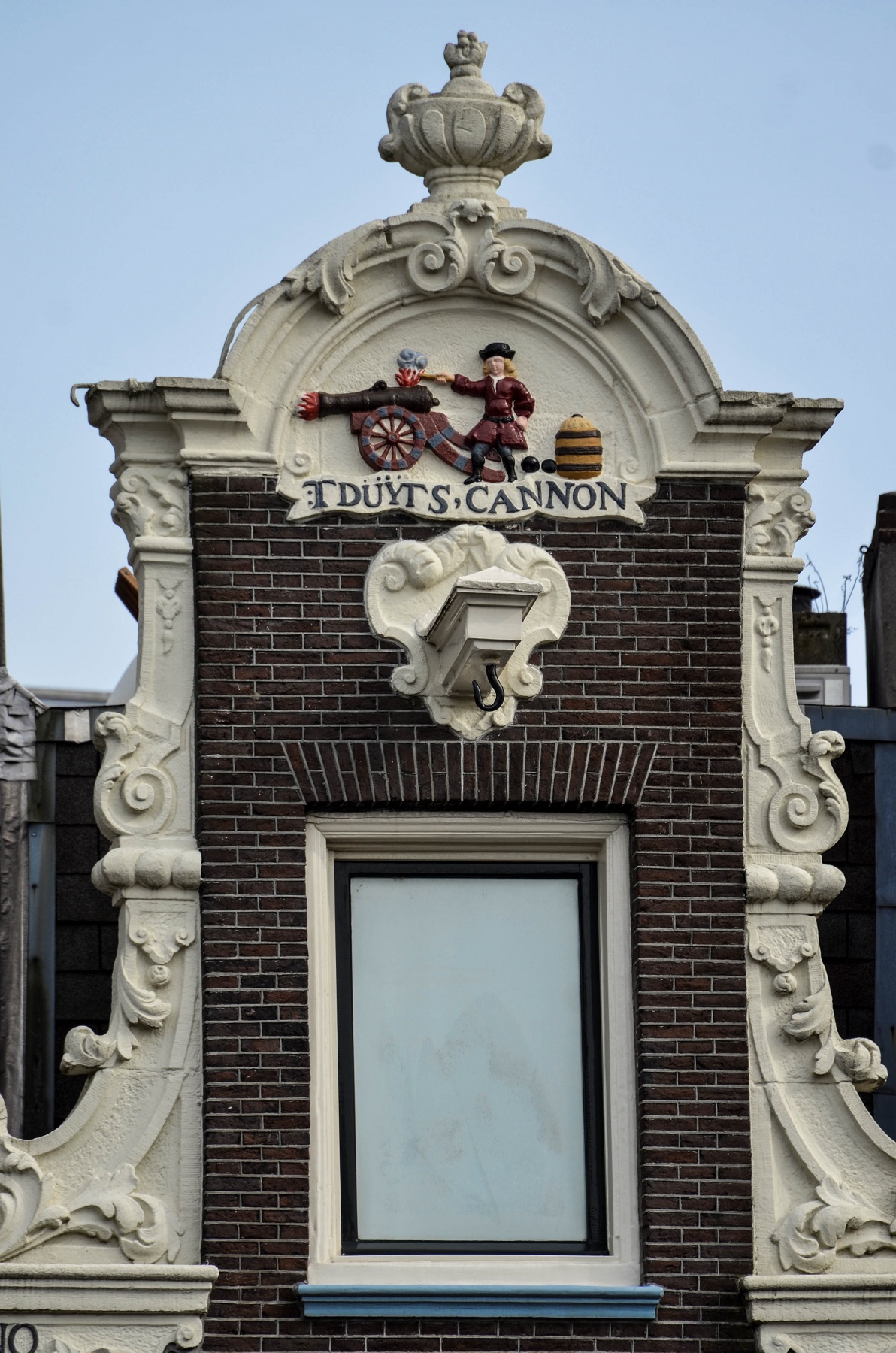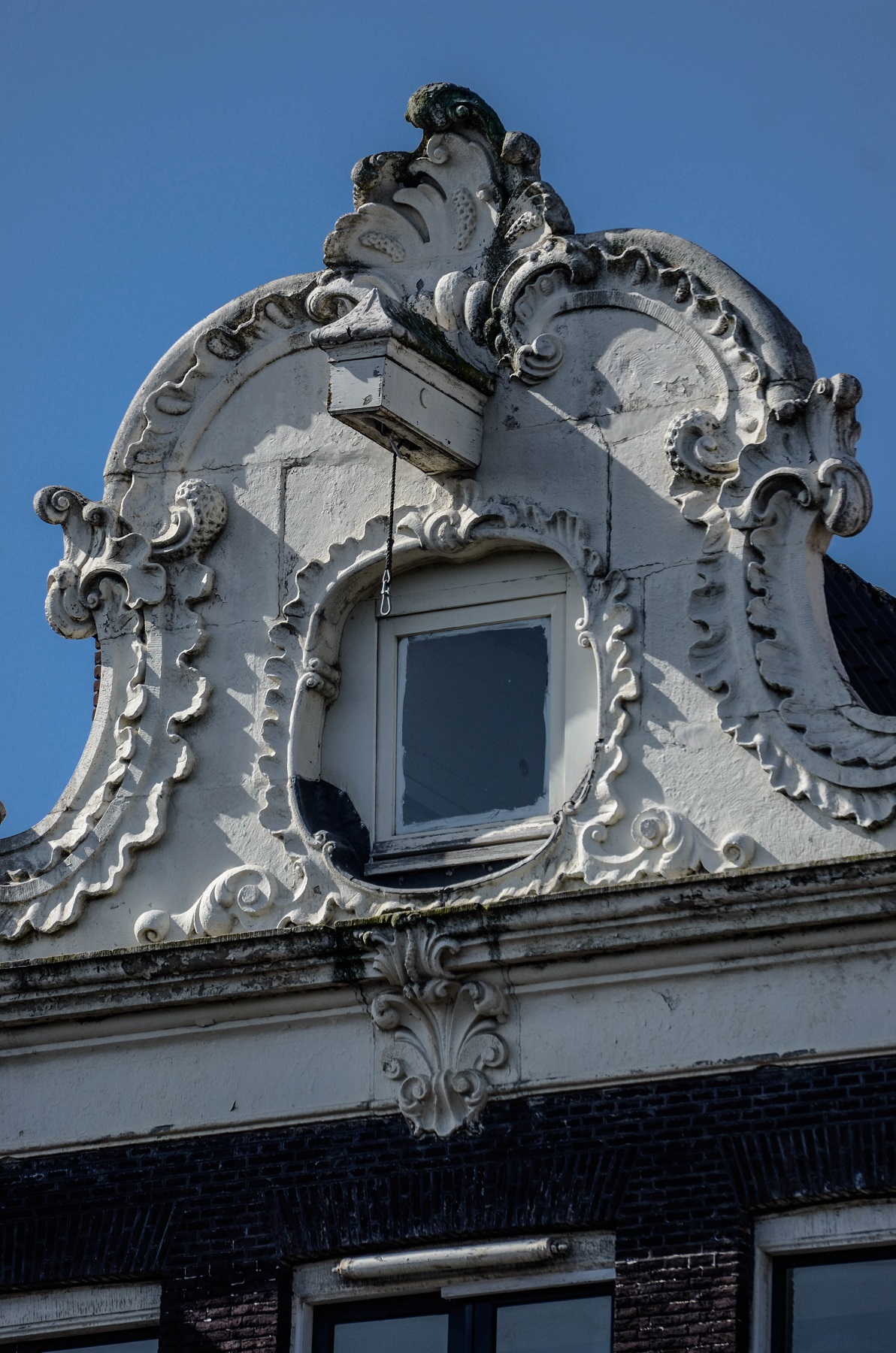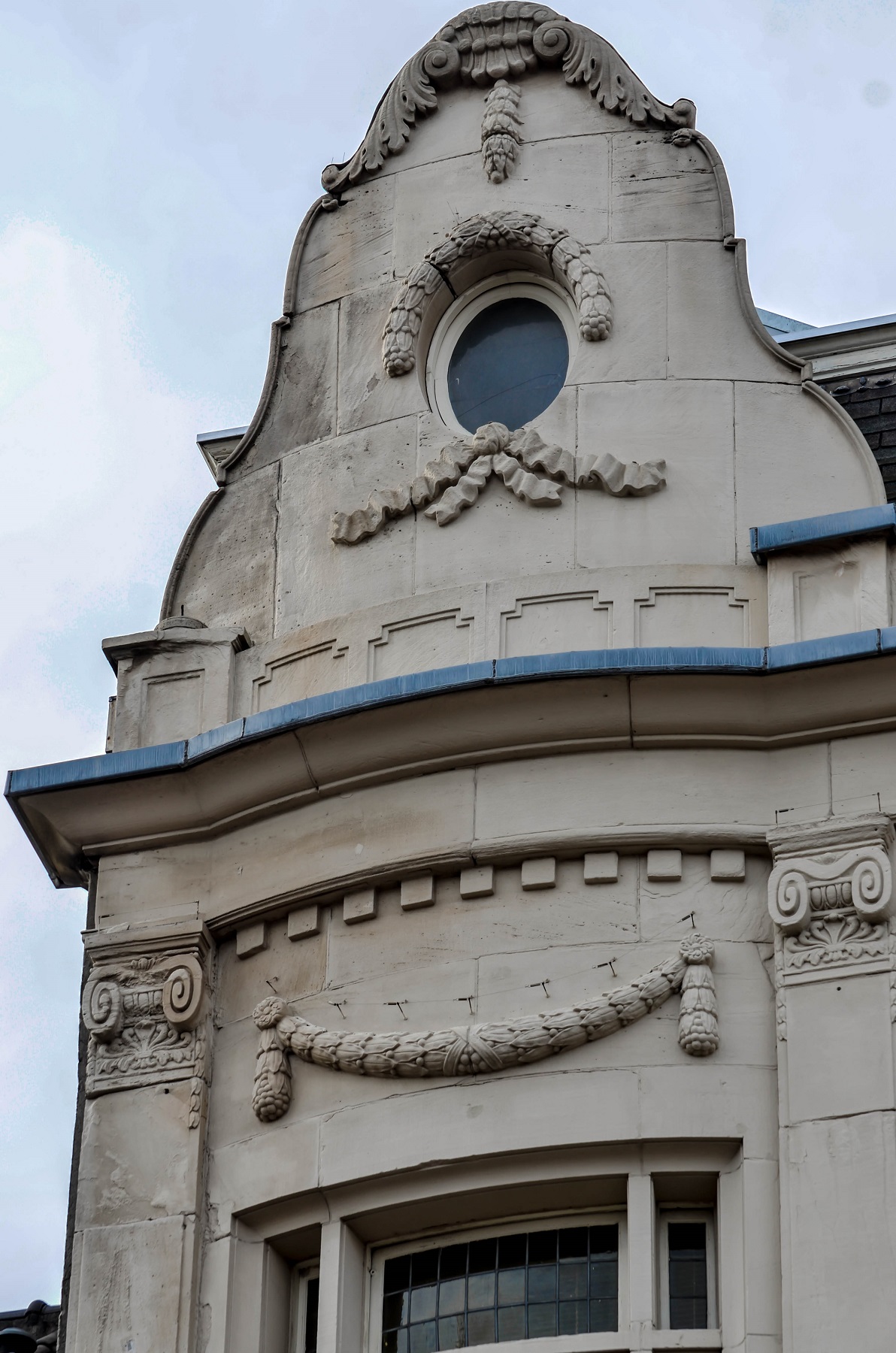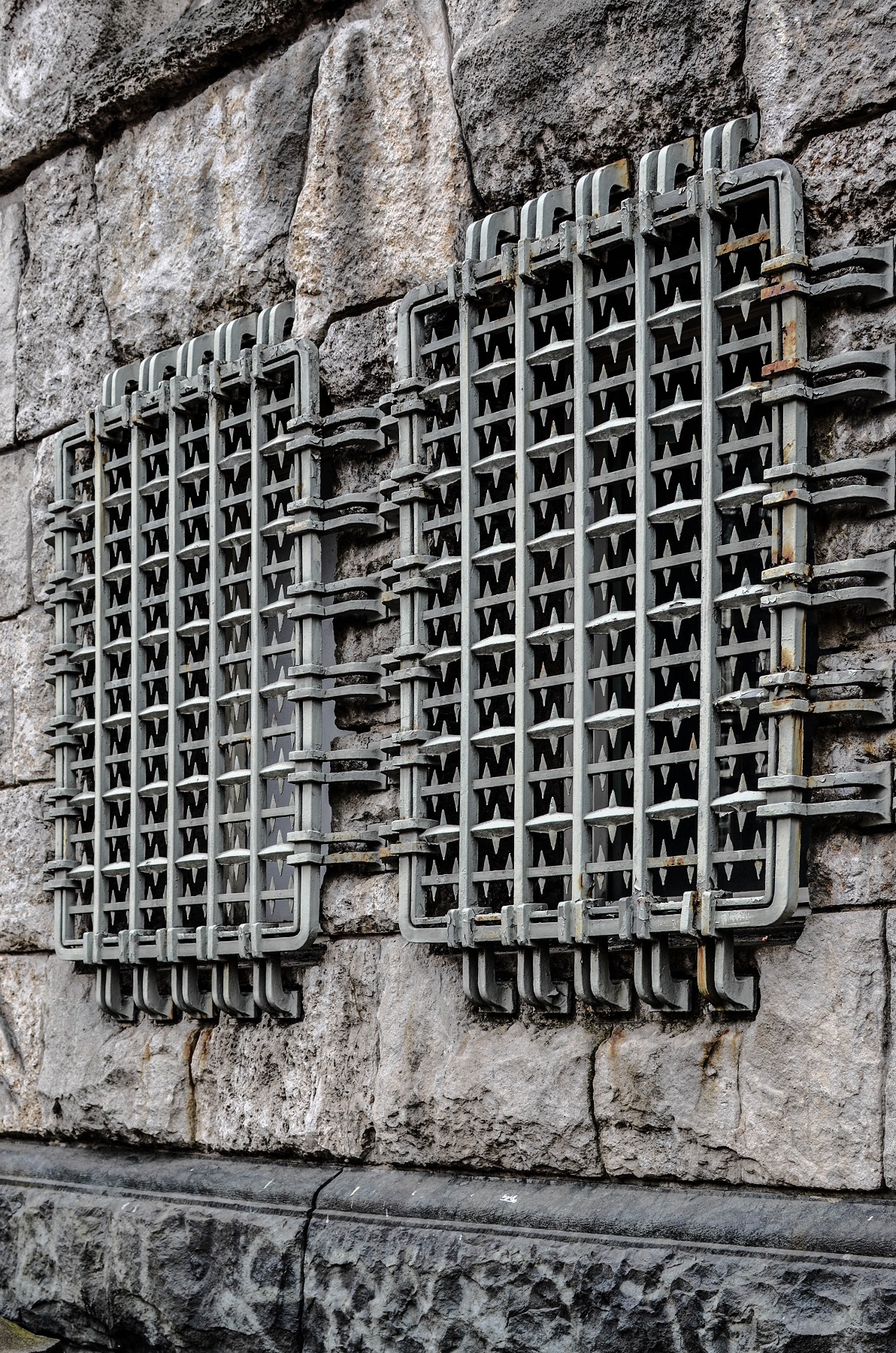 9. A former university, turned data center, turned corporate HQ, bolted shut.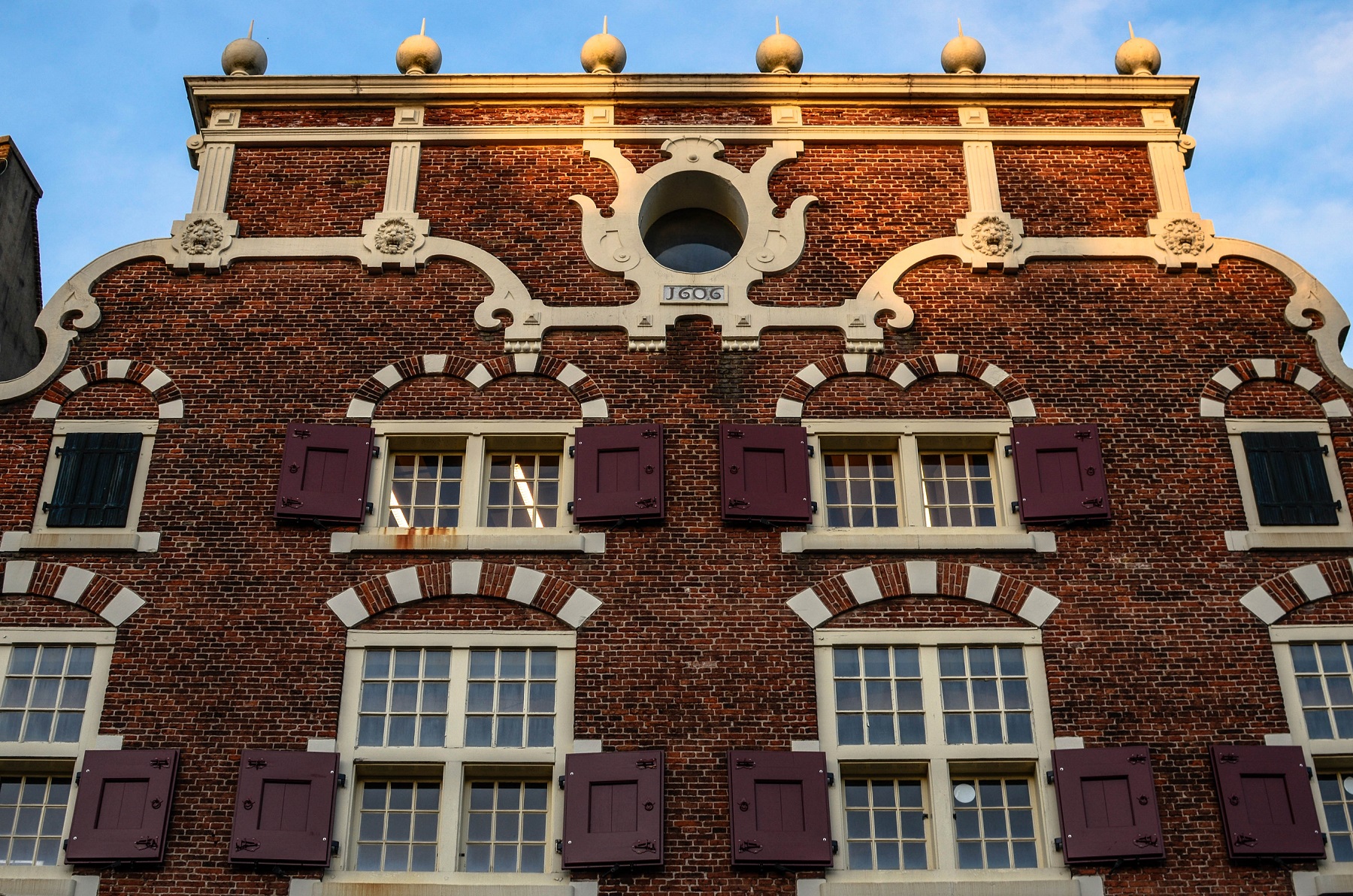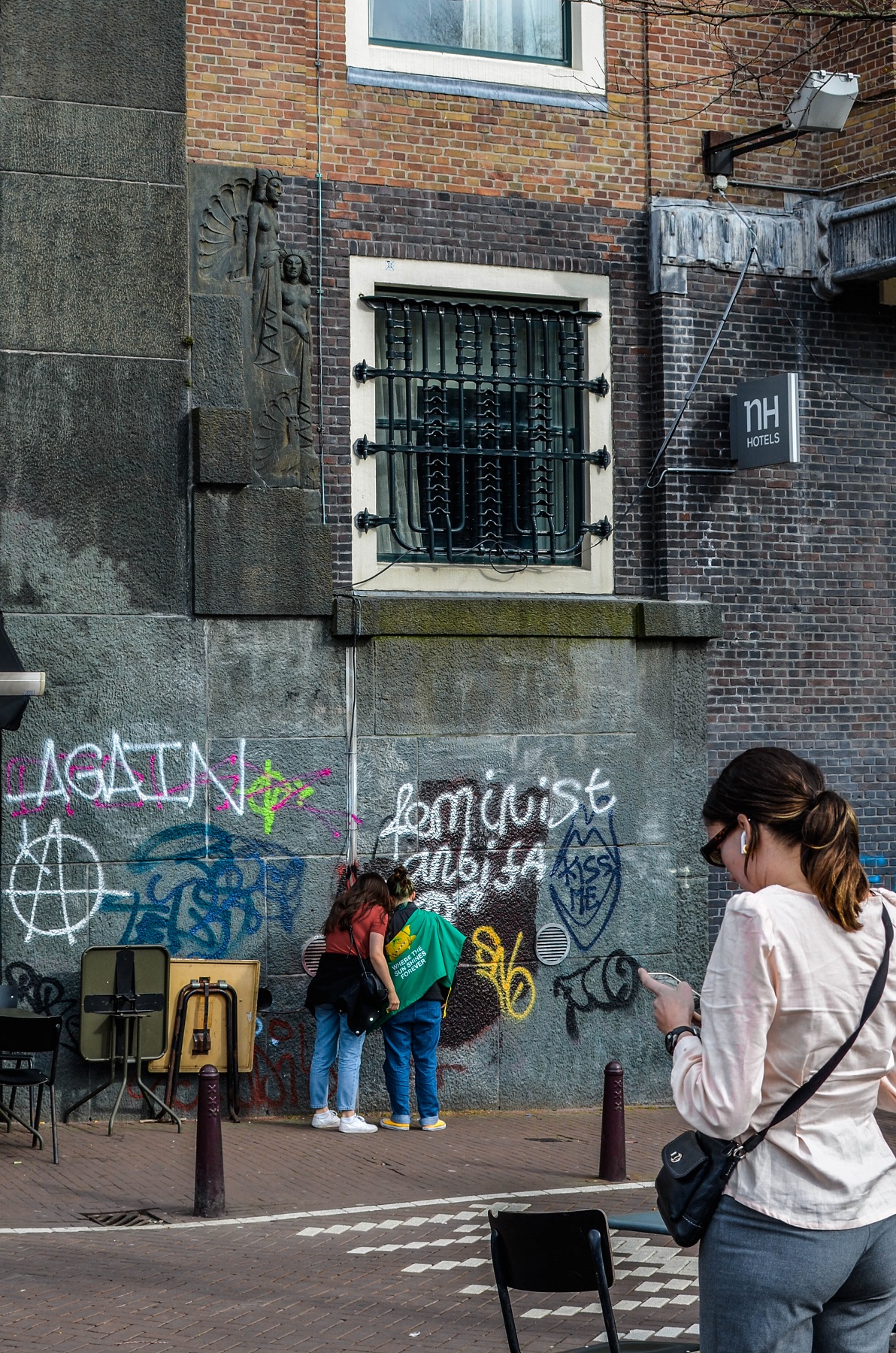 10. Singel ends with Bloemenmarkt, the only floating flower market in the world. The street was the edge of the city when the market opened in 1862, and this way flower sellers from Aalsmeer, and beyond, could directly deliver the flowers by water to Amsterdam. So grew a modern empire.