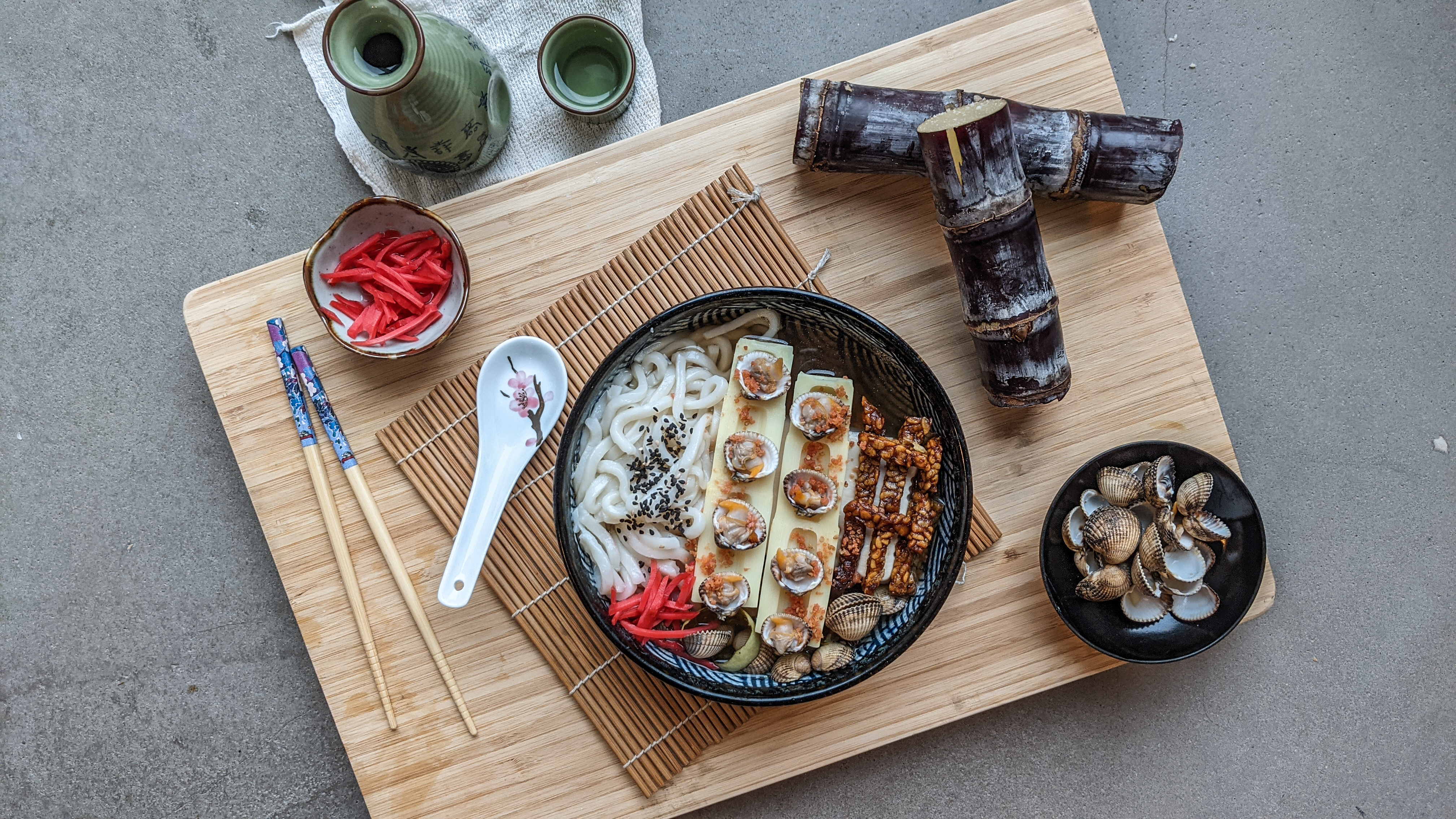 It was World Mountain Day last Friday, which got me thinking about the last time I hiked a mountain. I'd gone to Shikoku to visit the whirlpools and the onsen, but when I arrived all I kept reading about was information for this 88-Temple pilgrimage called Shikoku Henro. I learned it is a 4-6 month hike around the island's forests and coasts, and a deep spiritual practice of great significance to the island. The pilgrims are welcomed into homes for the night by villagers, they wear all white, walk quietly, and carry with them a stick with a bell to maintain focused meditation.
It turned out I was right between temples 44-45, and as we had entered the era of president 45 (2017), I found it symbolic and decided to spend the following day hiking. The path was 29 kilometers of moderate effort, and was said to take more than six hours of walking, plus two for travel. I walk Amsterdam every day between 1 – 4 hours, so I was ready to go.
Nowhere did I read that arriving at 45 included a "nansho", a difficult-to-reach place. Temple Iwaya-ji is reachable by an infinite number of steps, at least ten stories high. I know because at the time I lived atop a five-story walkup. This place took you higher than the clouds. What a view up there.
Earlier that morning, I had seen what looked like the perfect little udon shop. In some of the tougher moments hiking I thought about the hot meal I would have when it was over, but by the time I returned it was already closed. Never got to have that udon. Sometimes I like to recreate that perfect meal in my head.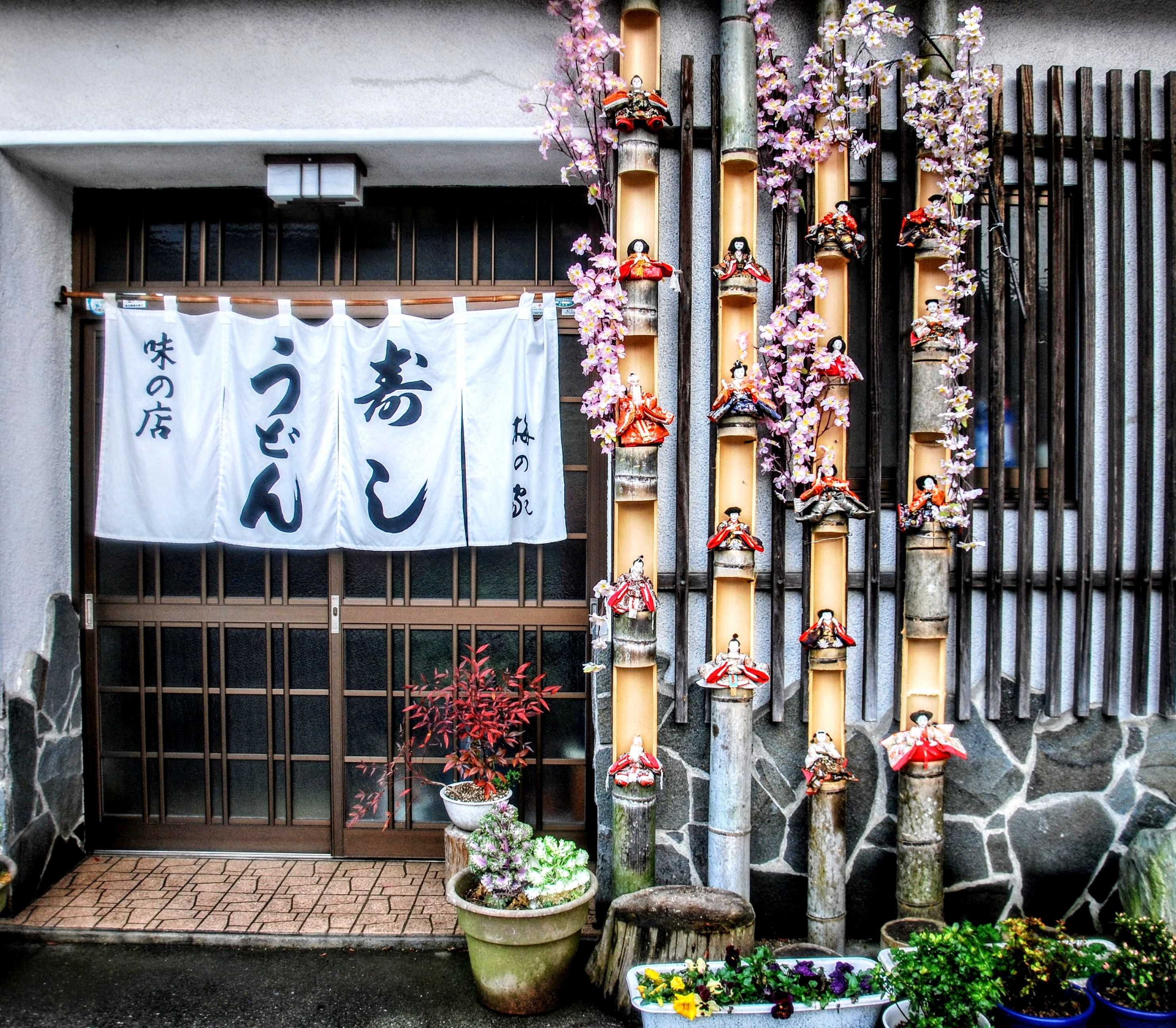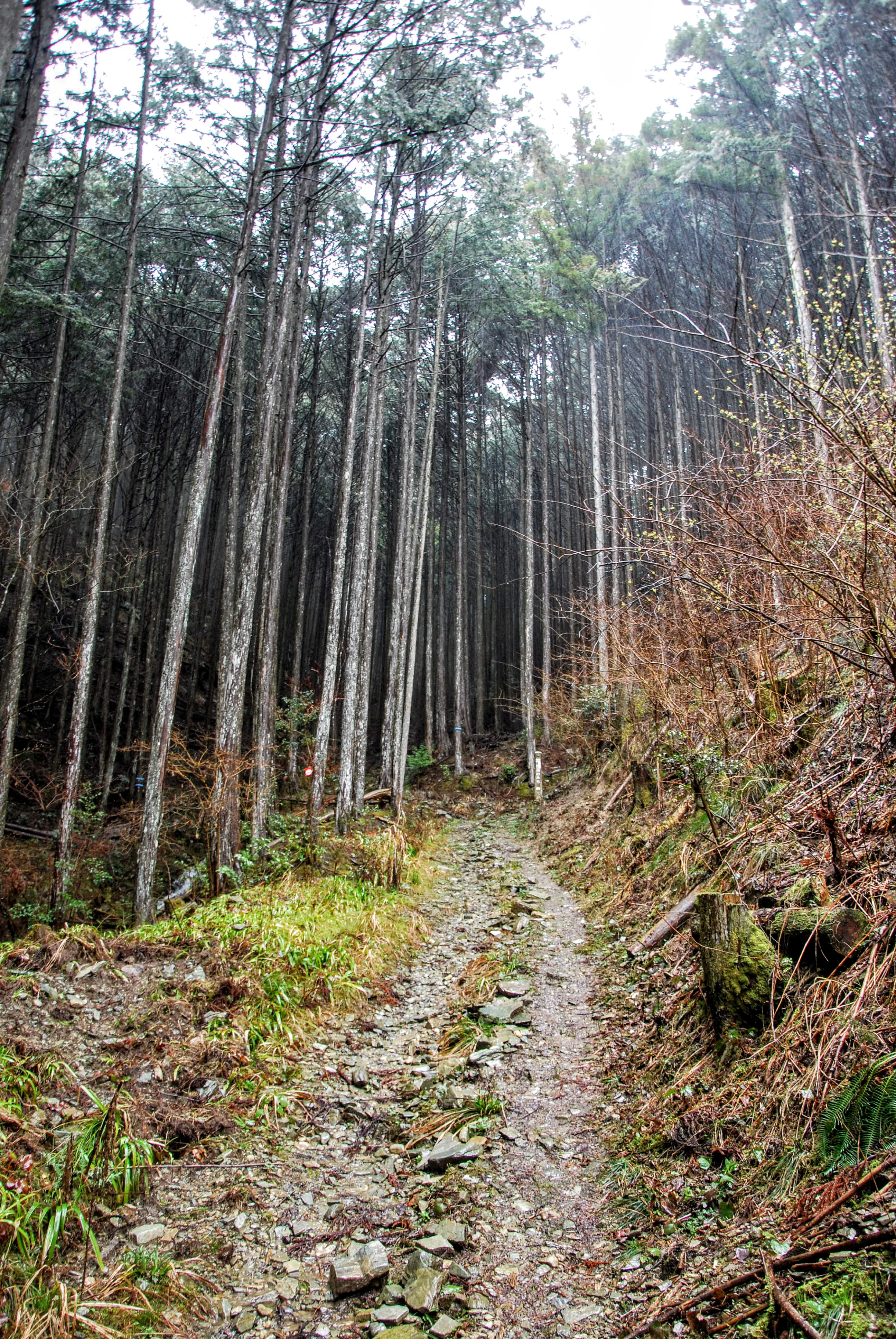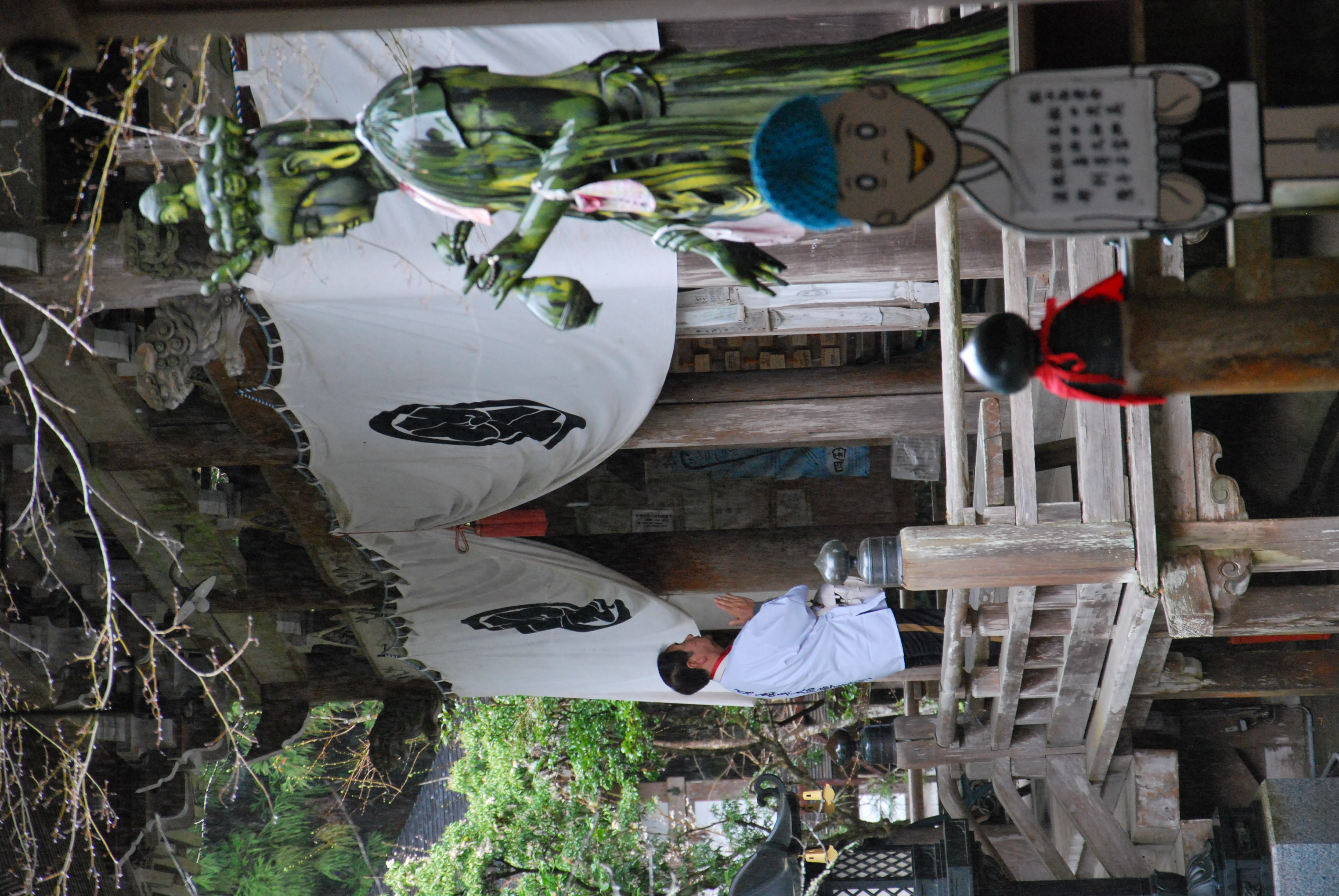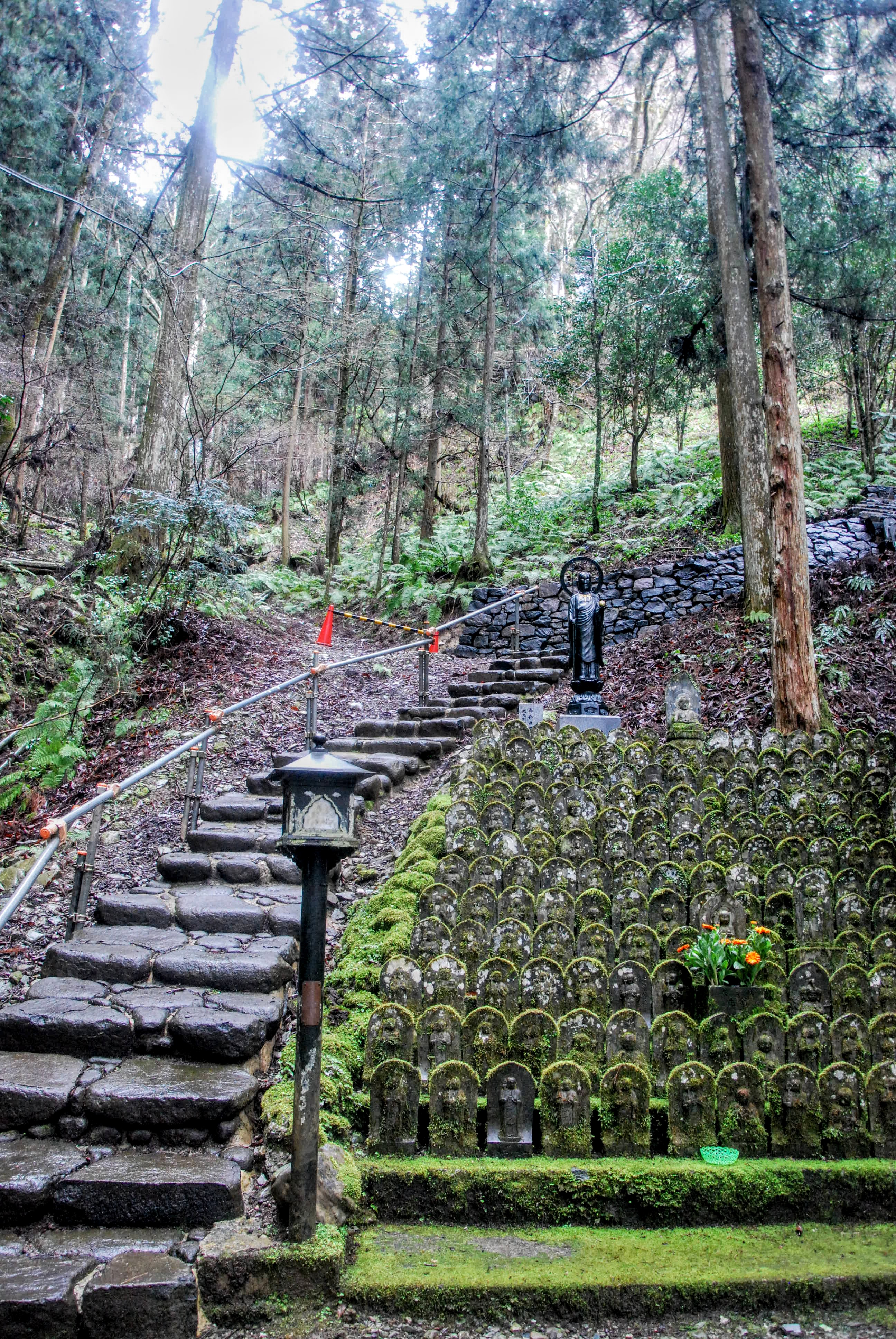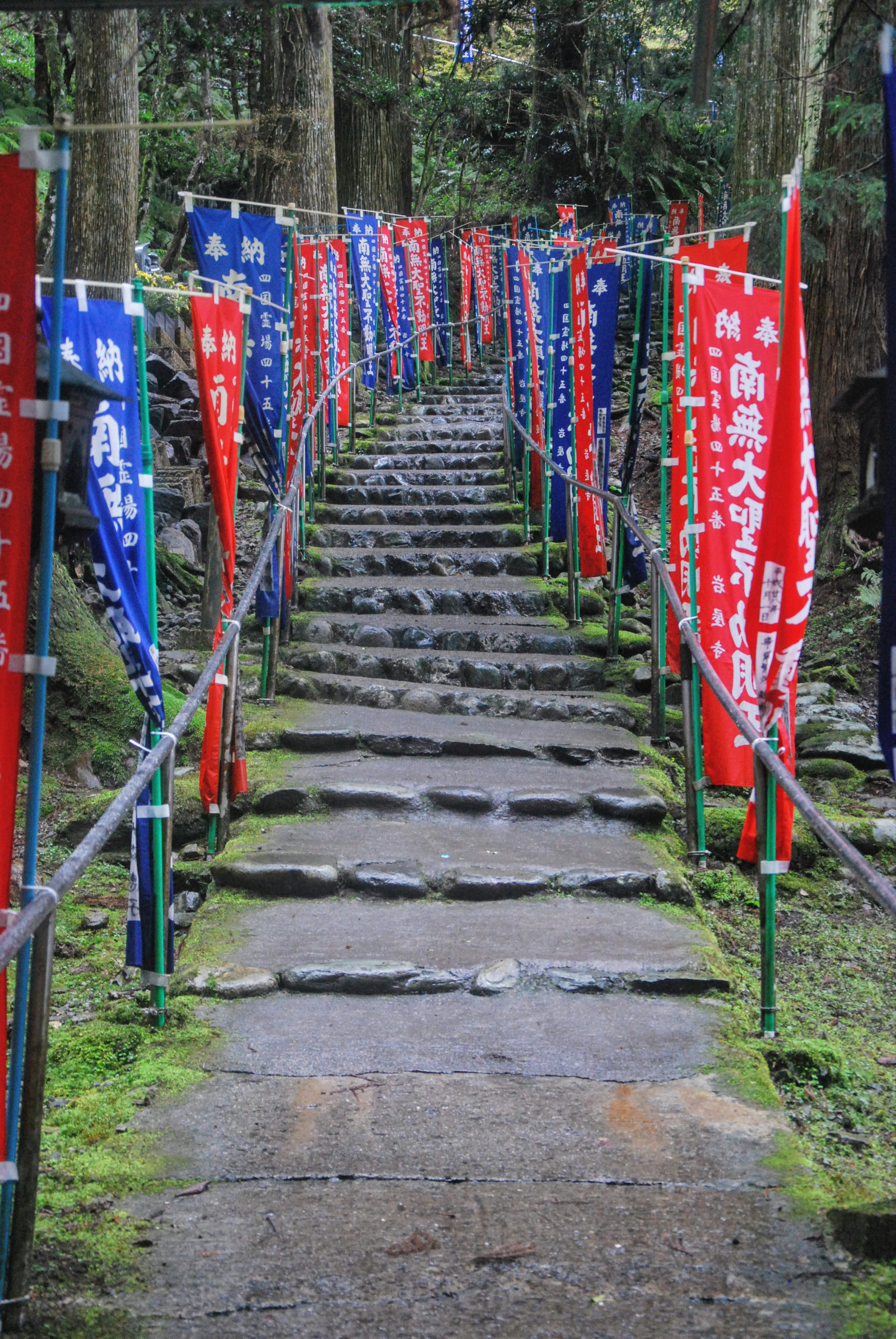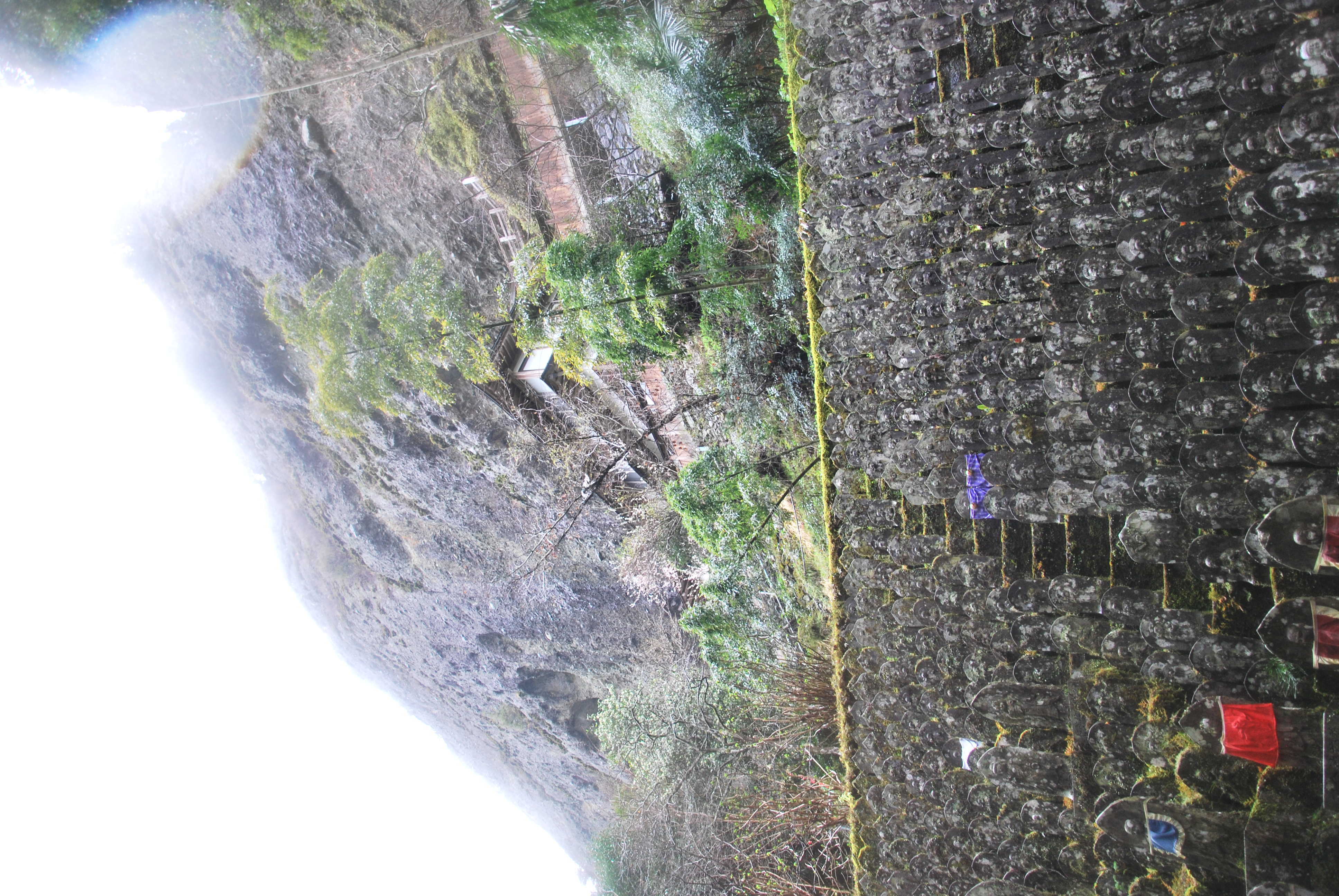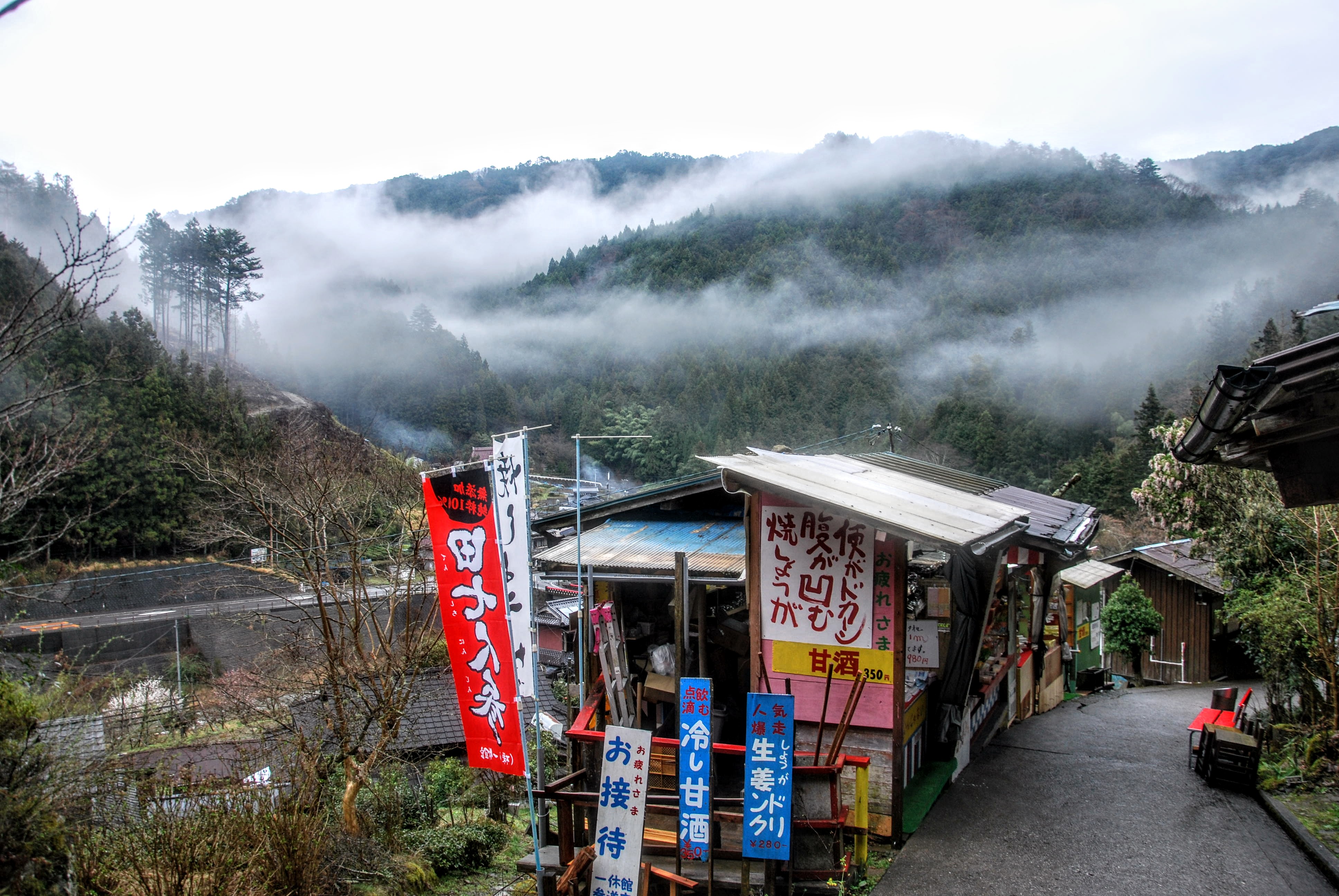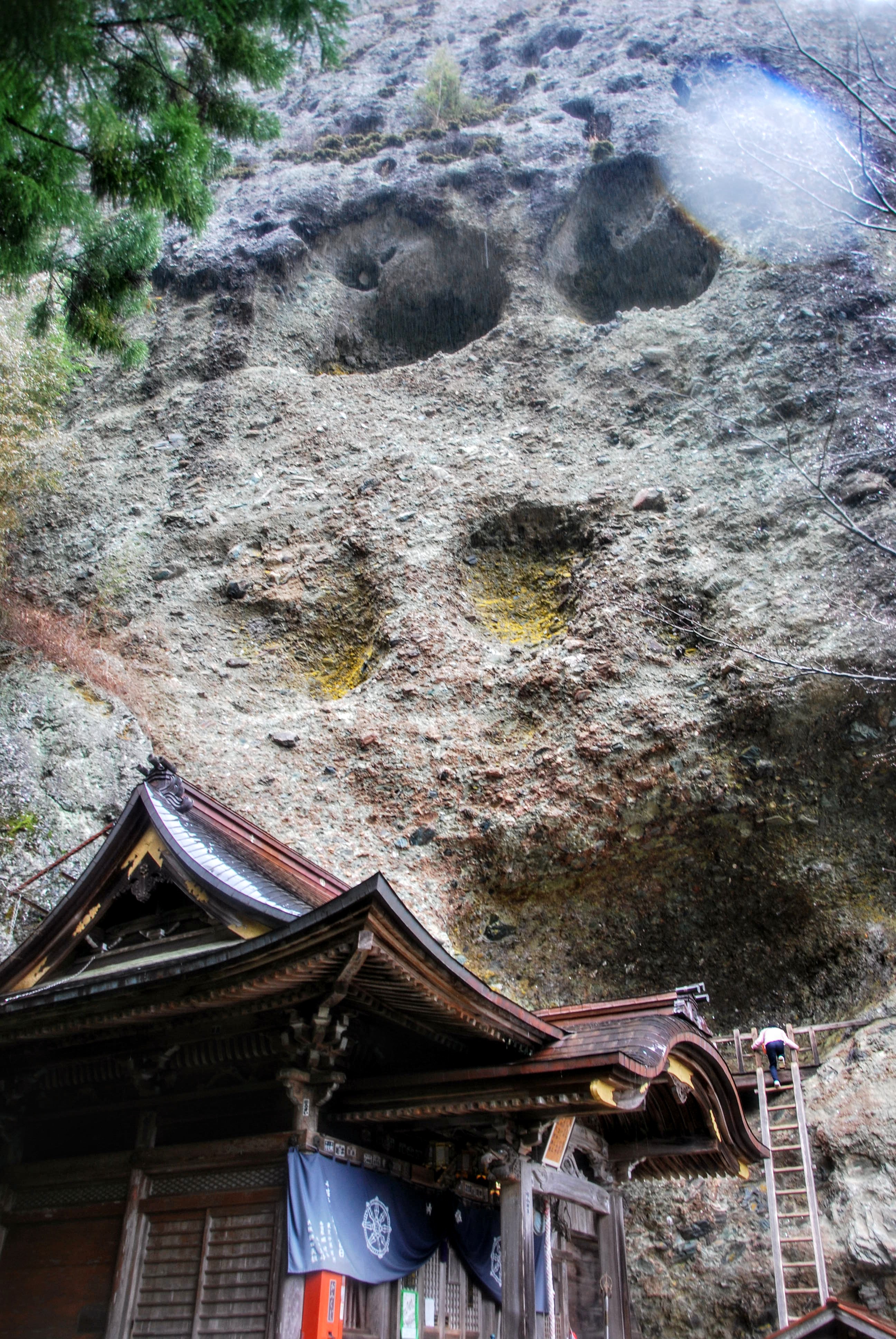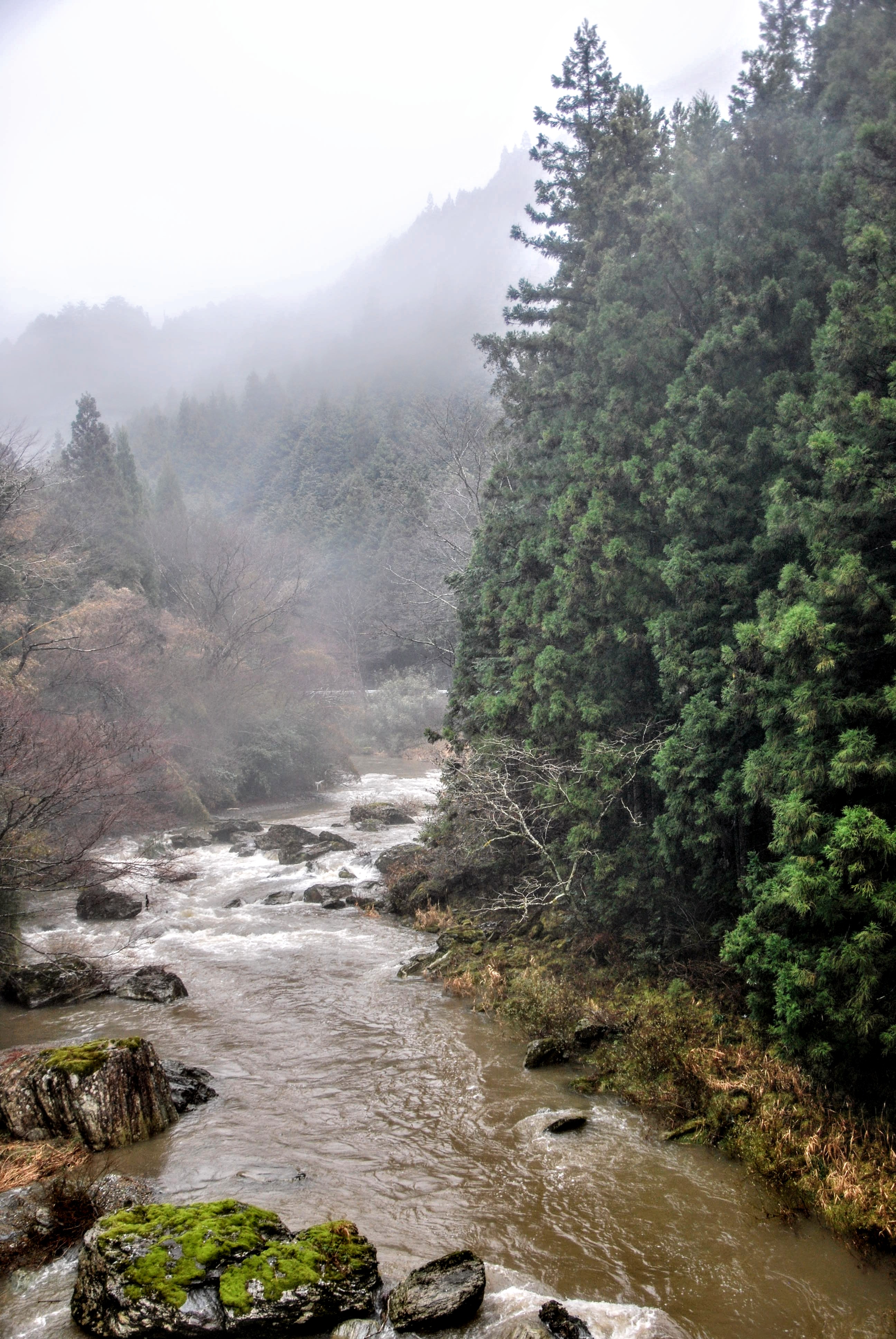 寺院ラーメン Temple Ramen
Udon served with toasted black sesame seeds, sake-soaked Dutch kokkels with crispy sakura flakes on bamboo shoots, lying on a bed of tempeh and tofu. A dashi with hints of pear. Pickled ginger, and warm sake on the side.