The House with the Gnomes – Het Huis met de Kabouters. On top of this building on the Ceintuurbaan sit two blue gnomes with a red ball in hand, ready to be tossed. Around them are goblins, eagles, lion heads, cherubs, and gargoyles, decorating this most unique of homes.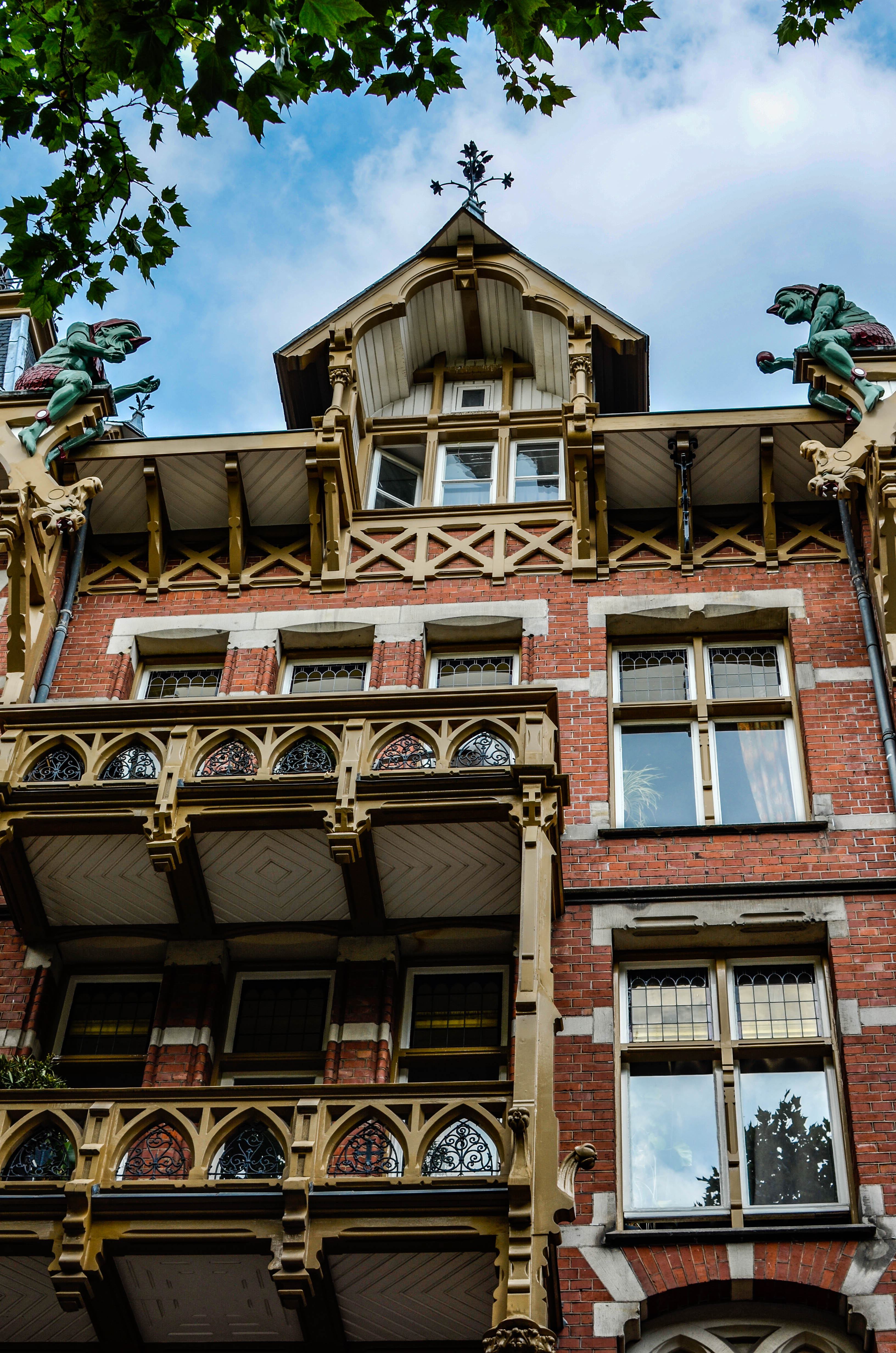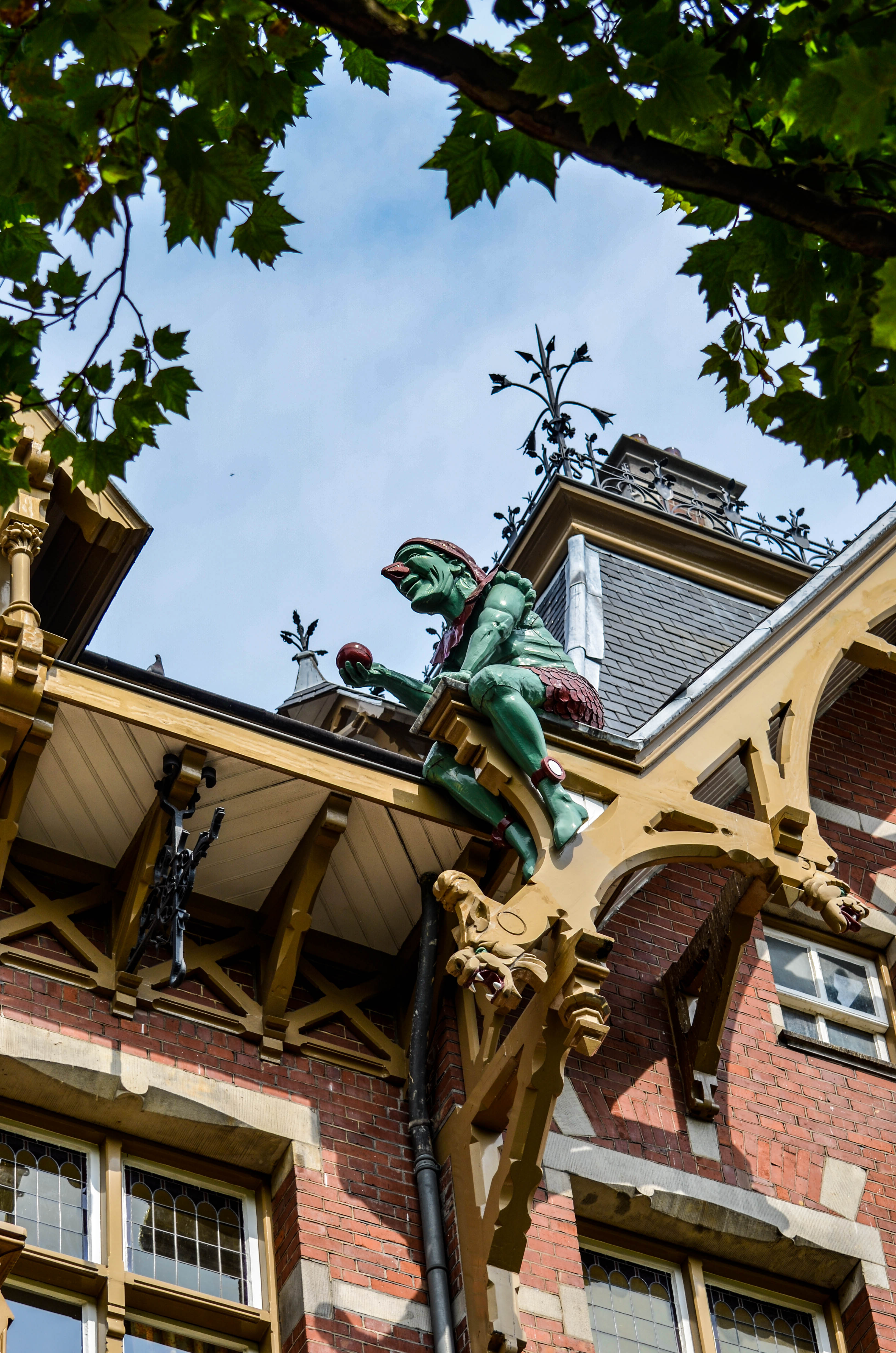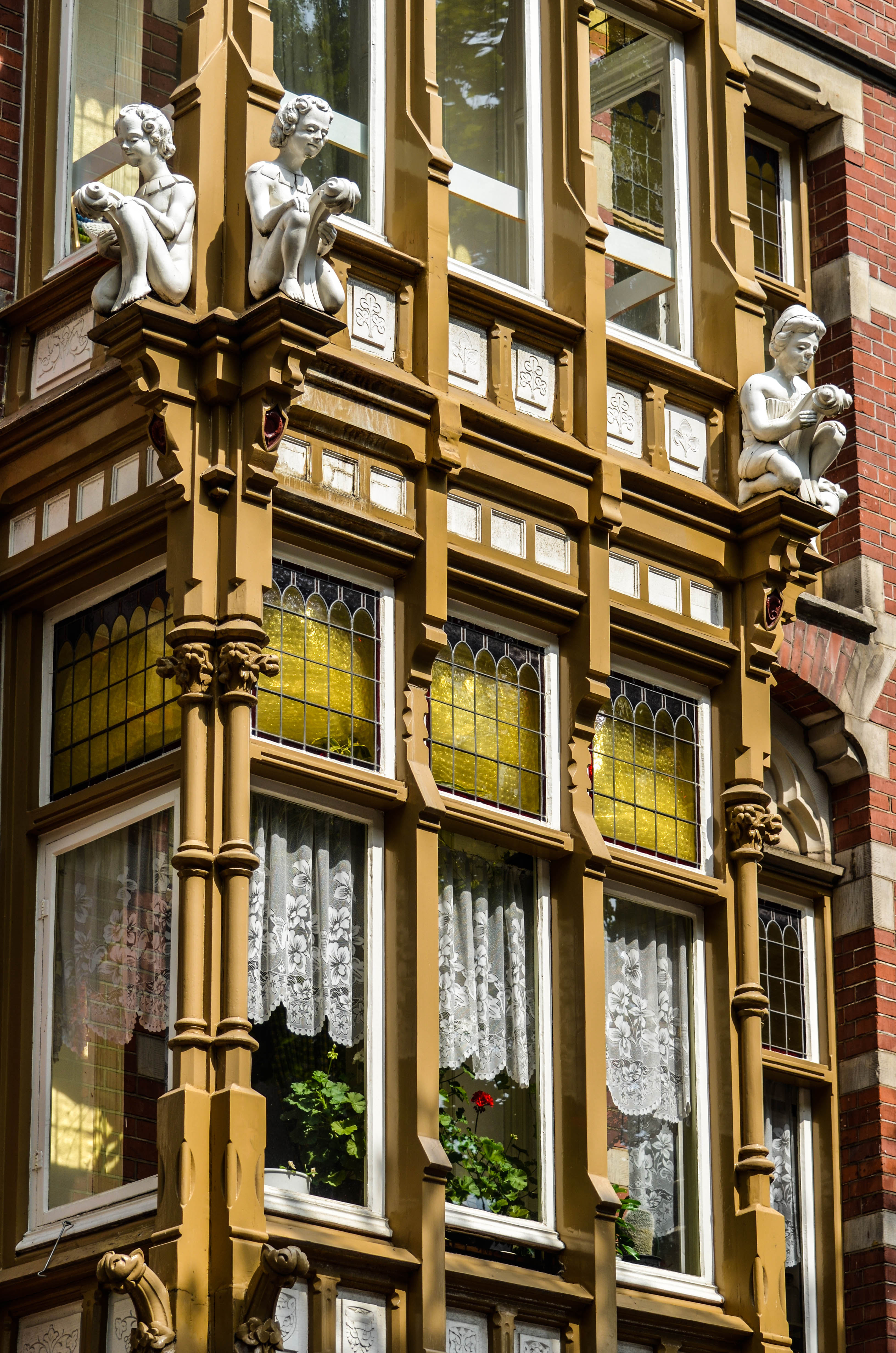 First of all, the materials: a red brick wall, with limestone blocks, three large wooden oriel windows, plus stained yellow glass, several cross frames, pointed arches, and ornamental carvings.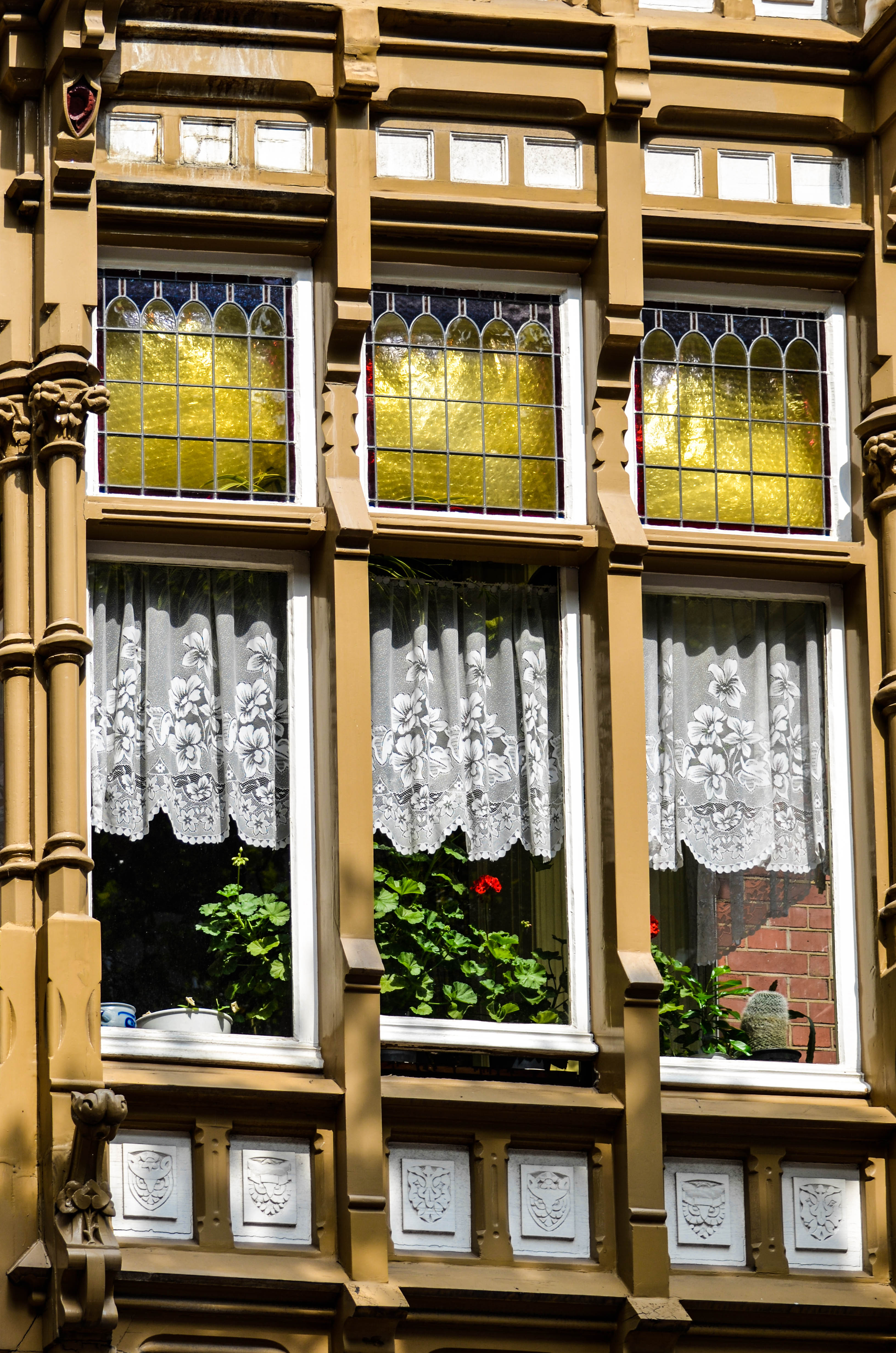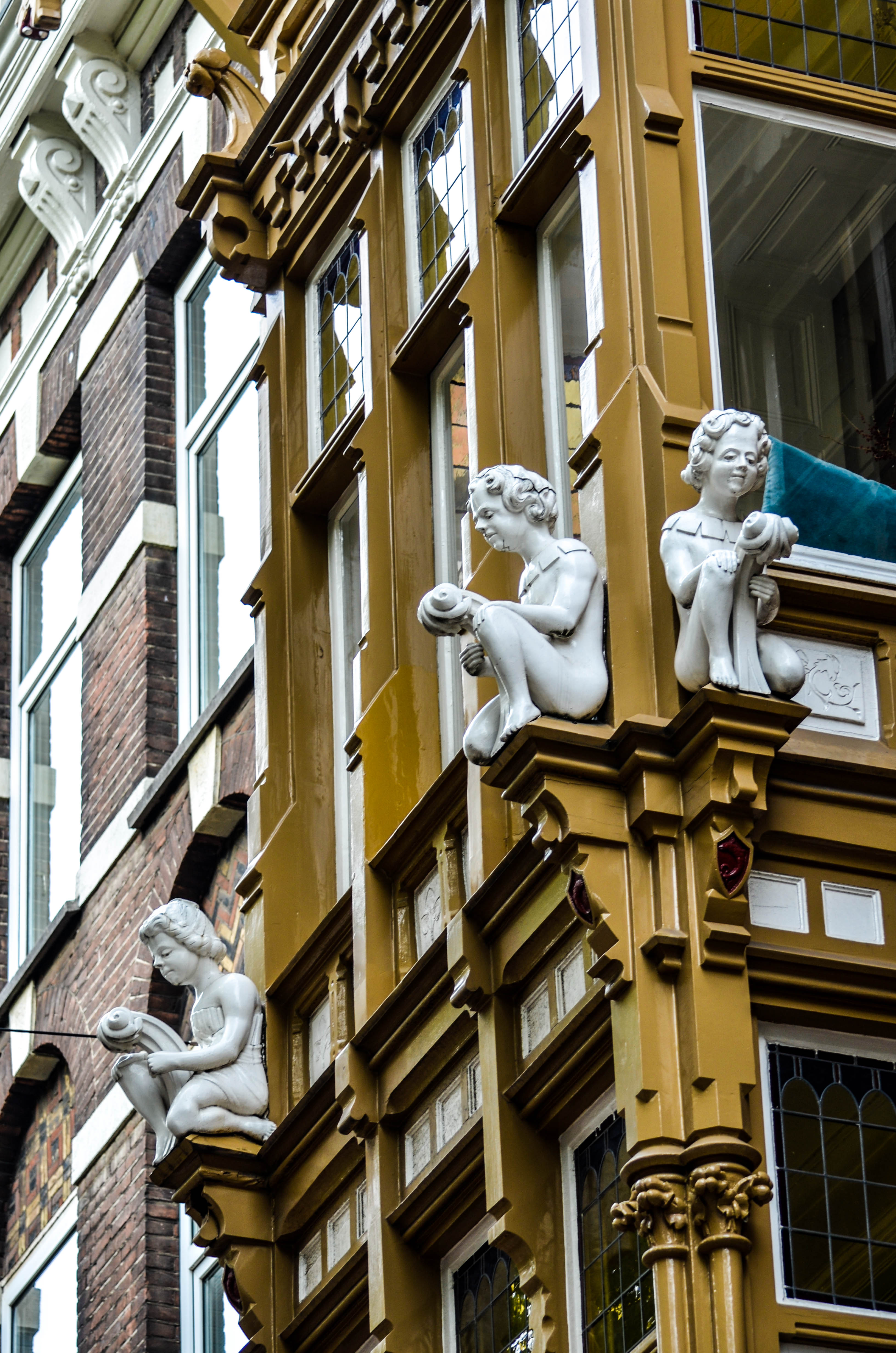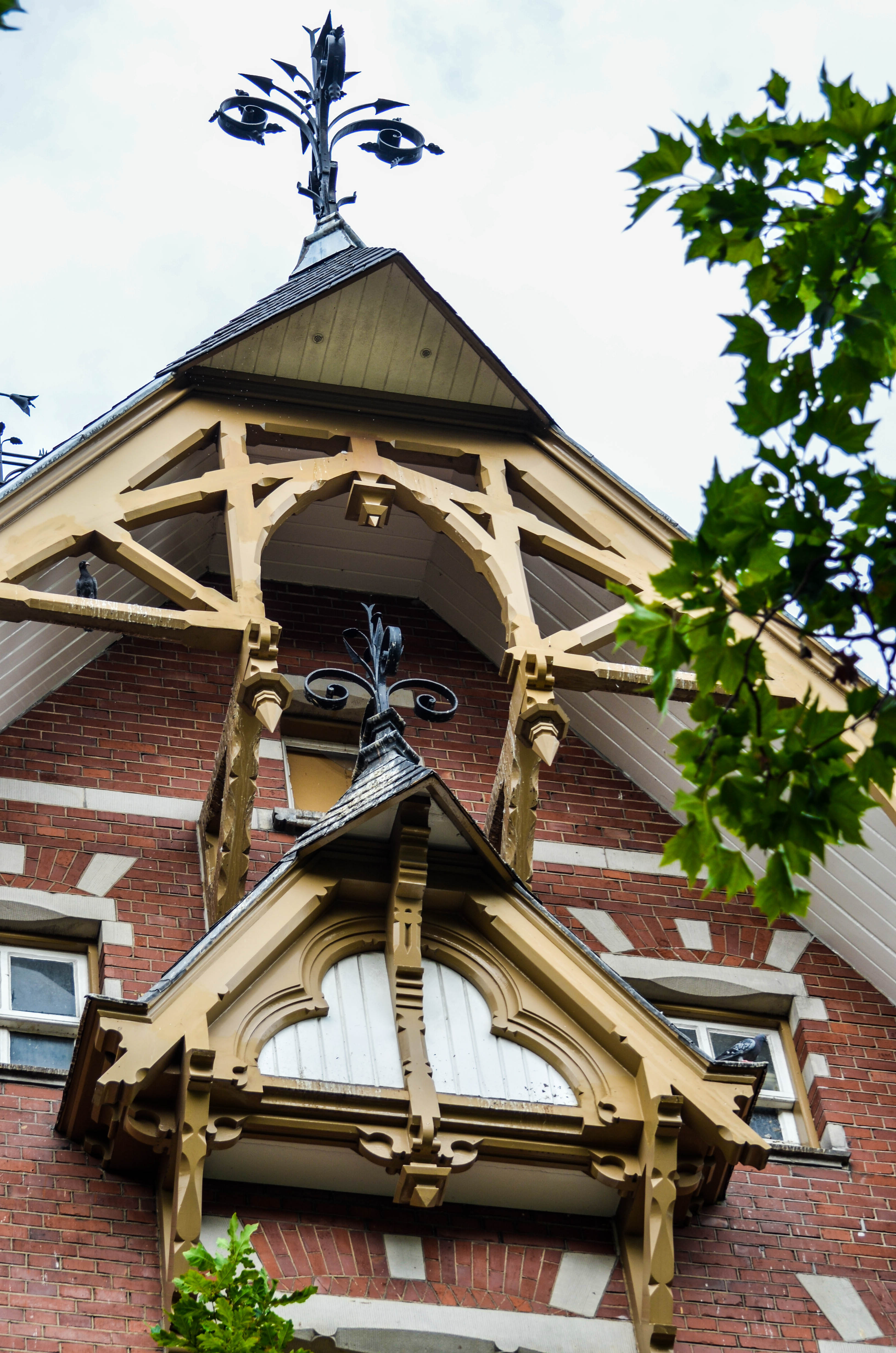 Then the mix of styles: classic Amsterdam meets Gothic meets neo-Renaissance meets Austrian mountain chalet, all combined in a way unlike anything else in the city.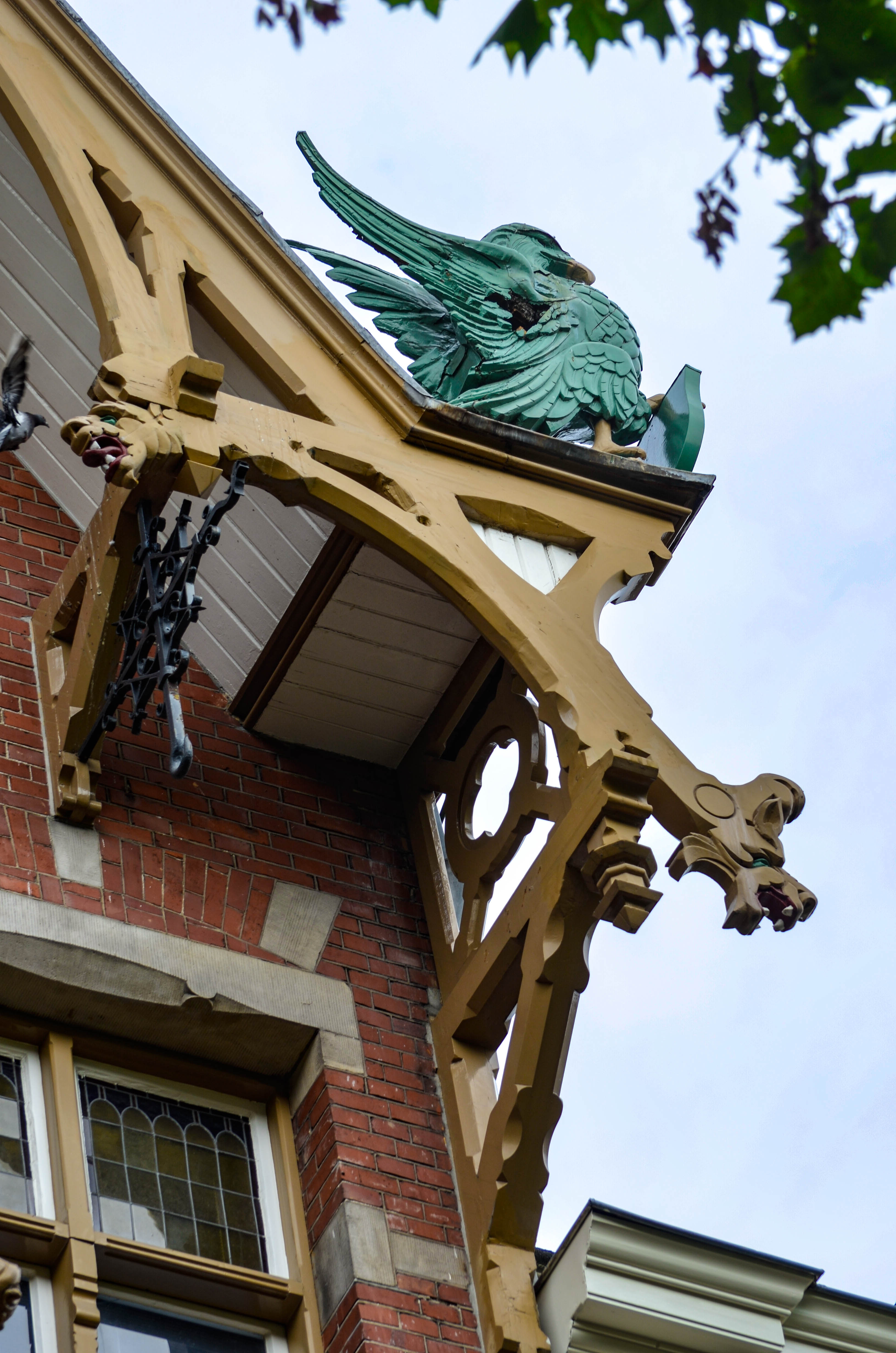 Finally, the legends: why the ball? No one knows for sure and many ideas are tossed around, the most sensible as an homage to the client who contracted the building, named Van Ballegooijen (the Ball Tosser). The ball is held by the gnome on the right, but urban legend has it that sometimes, like on midnight of the New Year, or on the leap year February 29, or even every midnight, the ball does get passed to the side.
Look up every time you pass and see which gnome holds it this time. You might just catch one of the rarest sights in all of Amsterdam.